500SP has been delegated to @mrnightmare89! Congratulations!!!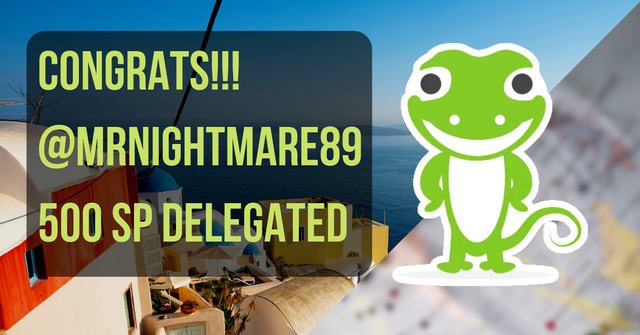 Congrats to the winner of 500 SP Delegated to @mrnightmare89 by @coingecko!
First of all, thank you for everyone who participated in the contest, each and every submission intrigues us with your insights and thoughts of which place on earth is the most idyllic for each and everyone of you.
However, we must say that we are impressed with @mrnightmare89's submission to answer the question we posed;
If money is not a constraint to you - But you can only choose One (1) place to go to; which holiday destination will you go to? Which city would you visit?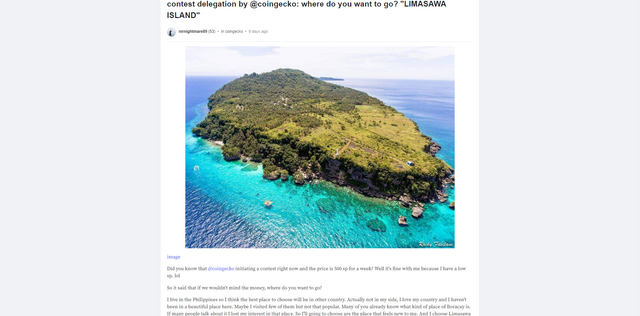 As a Filipino, @mrnightmare89 choose to visit one of the many islands within his country's border even if the choice to go to other more lavish touristy places are open to him.
After reading about Limasiwa Island, we are enchanted by its beauty and relative obscurity. Limasiwa really is a hidden gem that more should know about.
We also want to commend on him for making a dedicated post to answer our question.
Because of that, we decided to choose @mrnightmare89 as the receiver of 500SP delegated by us (@coingecko for 1 week!)
Keep an eye out for more contests by @CoinGecko!
---
Vote for @coingecko as Witness on Steem
If you like what we're doing and would like to support us, please consider voting us as a witness on Steem.
CoinGecko.com provides a fundamental analysis of the crypto market. In addition to tracking price, volume and market capitalization, CoinGecko tracks community growth, open-source code development, major events and on-chain metrics.