According to the latest announcement, CoinEX, a legendary exchange platform announced that "We've recently noticed that nChain (https://nchain.com/en/), an influential company in Bitcoin Cash community, published an announcement of the creation of Bitcoin SV (https://nchain.com/en/blog/bitcoin-sv-launch/):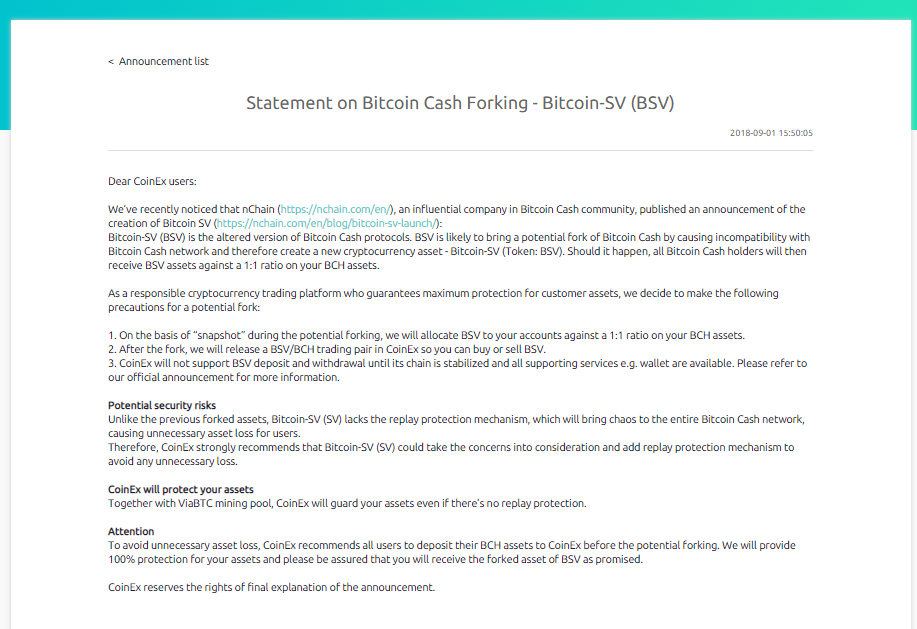 Bitcoin-SV (BSV) is the altered version of Bitcoin Cash protocols. BSV is likely to bring a potential fork of Bitcoin Cash by causing incompatibility with Bitcoin Cash network and therefore create a new cryptocurrency asset - Bitcoin-SV (Token: BSV). Should it happen, all Bitcoin Cash holders will then receive BSV assets against a 1:1 ratio on your BCH assets".
People can also sign up and make exchanges on coinex with many preferences after identity verification: https://www.coinex.com/account/signup?refer_code=pdsn9
However, that action has encountered a response from Craig Wright. He immediately responded to CoinEx's twitter with a completely different opinion from CoinEx. The question is what is true in the two options that the two sides raised. While Craig Wright, who is currently scheduled to release a beta version on August 29th and will be officially launched in November, CoinEX has made an immediate announcement on its home page.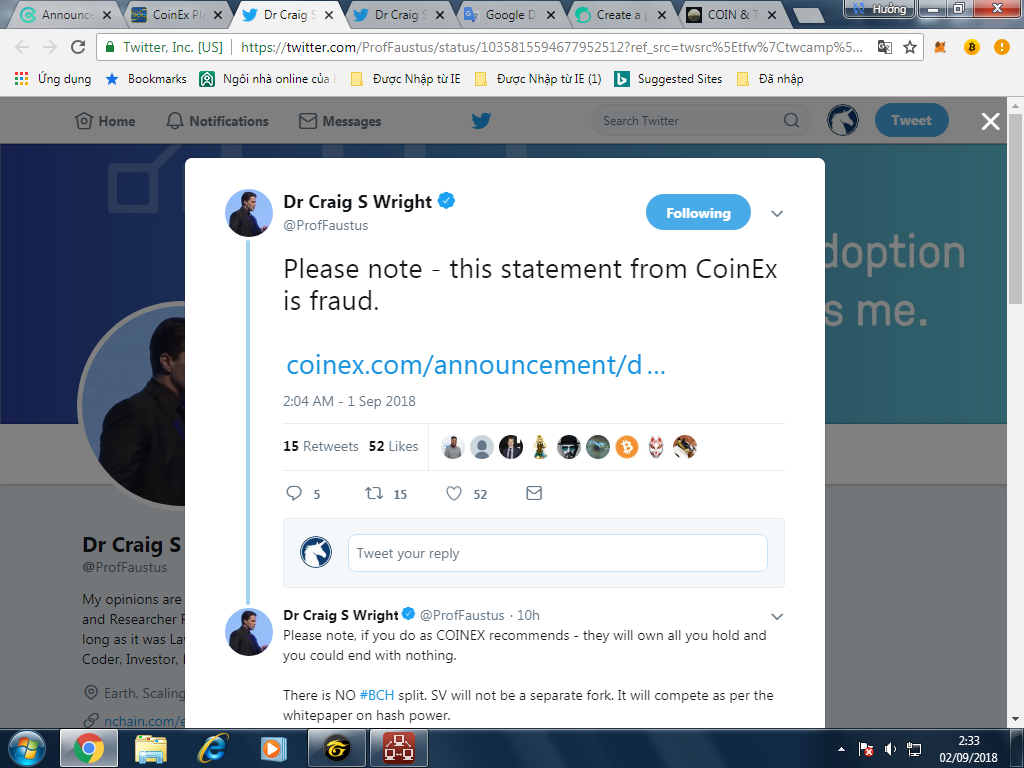 So how is this problem?
Anyone can comment on this event in the comments section under this article: