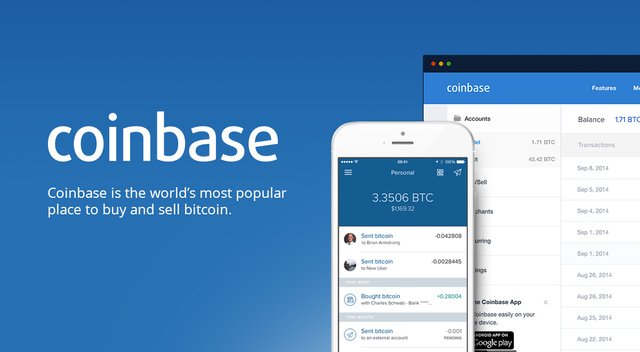 ---
Recent announcement was made in a Medium post and goes into detail about their plans regarding the investment. They made it clear that they were not in need of another series of investment as the company has seen high profits this year even in a bear market. The investment will be used to further adoption of digital assets and the company is now officially valued at $8 billion.
The round of investment was backed by Tiger Global Management with participation from firms such as Y Combinator Continuity, Wellington Management, Andreessen Horowitz and Polychain. Plans of what to do with the latest investment is to expand globally and enable fiat to crypt exchanges for everyone. The funding will also help put necessary infrastructure in place to offer a lot more currencies for their customers. This is great news for Steemians. In a recent article Coinbase published they discuss a new solution to listing assets faster than before, they want to list assets complaint with local law in a "jurisdiction-by-jurisdiction manner" which means that depending on the Coinbase customer and their location they will have access to some assets while not to others.
Coinbase has been spearheading innovation and adoption while at the same time expanding like no other company has. In August 2017 it was valued at $1.6 billion, now at $8 billion even after the almost year-long bear market. Them focusing on listing alternative currencies even harder is a good sign for the market and the adoption of blockchain tech. If you've been planning on starting something of your own that uses blockchain, this might be the best time for it.
---