I was super excited when my partner told me that Starbucks serves a different kind of cold brew coffee. It's called nitro cold brew because they use a nitrogen to make the coffee very cold so you don't need ice to put in your cold brew coffee.


My partner told me that I needed to wait for the foam to settle just like drinking a beer. ;) One thing I noticed once the bubbles were settled to the top was the smooth and creaminess of the coffee. Wow! What a work of art! I wish I could have a taken a better photo but I was impatient and I just wanted to have my first sip. Lol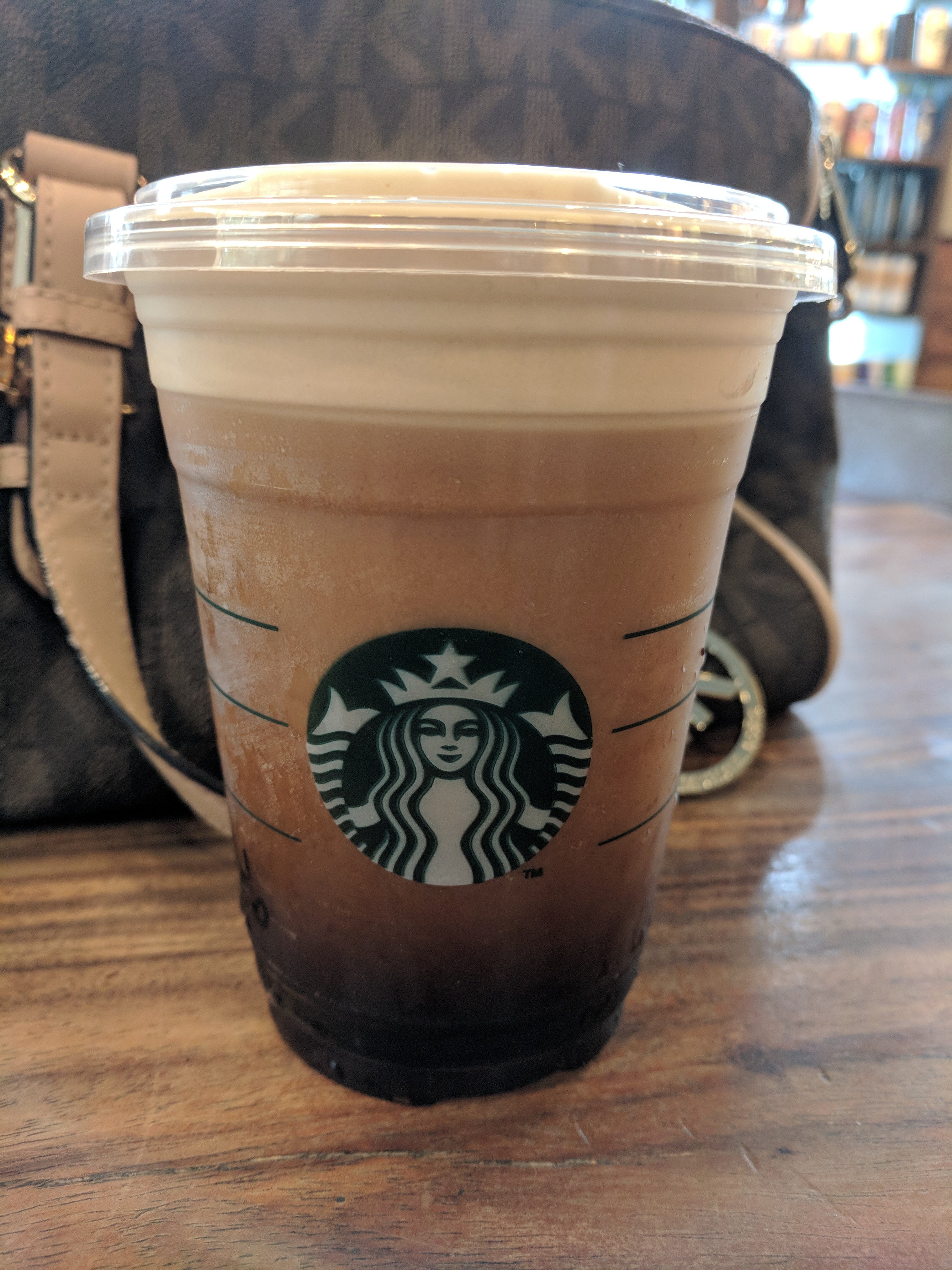 My partner was laughing at me because of the look on my face after I took my first few sips. This coffee is very strong that felt like it punched me in the face (in a good way). It's so good even if it's unsweetened plus, it's very low calories (5 calories, according to the Starbucks nutrition chart). At first, I was upset that you can't order the drink on their largest cup but you'll get enough dose of caffeine with their grande cup. It's actually cheaper to order the nitro coffee than the regular cold brew because you get more coffee that way since they don't add any ice to the drink.
I thought it'd be nice to have my own nitrogen at home, I can use it not just for my coffee but to freeze other drinks and food too. =D
This whole new coffee experience is not to be missed!
---
If you haven't tried any type of cold brew coffee, why not try this recipe at home.
---
Recommended Blog...
---
---
Thanks for dropping by and have a wonderful Monday!