Enjoy a glass of black coffee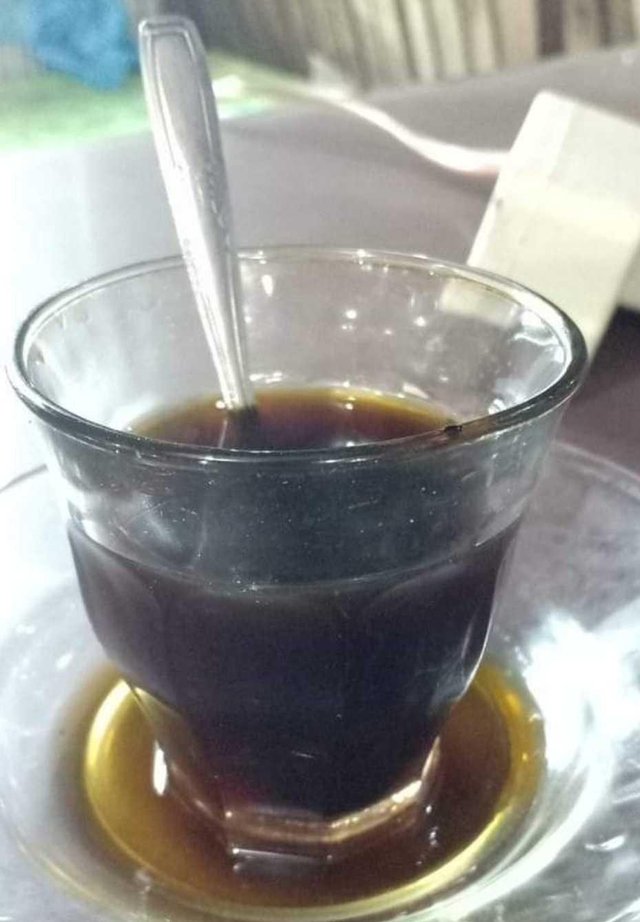 Selamat malam semua sahabat steemit yang saya cintai,apakabar kalian pada malam yang sangat indah tentu baik-baik saja bukan,seperti biasa pada pertemuan kali ini saya akan berbagi satu posting terbaru saya yaitu tentang kopi,dalam menjalani kehidupan sehari-hari hampa rasanya bila tidak menikmati kopi.
Good evening, all the steemit friends that I love, whether or not you guys on a very beautiful night will be fine, right, as usual at this meeting, I will share one of my latest posts, about coffee, in living a daily life if you don't enjoy coffee.
Air kopi merupakan salah satu minuman yang paling disukai oleh seluruh dunia,karena dengan meminum secangkir kopi maka pikiran kita semakin rilex,didaerah saya kopi hitam memang sangat banyak favorit diseluruh tempat,baik diperkampungan ataupun kota-kota sekaligus.
Coffee water is one of the most preferred drinks by the whole world, because by drinking a cup of coffee, our mind is getting more relaxed, in my area black coffee is indeed very much a favorite in all places, both in villages and cities at once.
Seperti yang anda lihat difoto saya ini,kopi hitam begitu kental sekali dan rasanya sekalipun sangat memukau sekali membuat orang ketagihan dengan namanya kopi hitam tersebut.
As you can see in my photo, black coffee is so thick and even though it is amazing, it makes people addicted to the name black coffee.