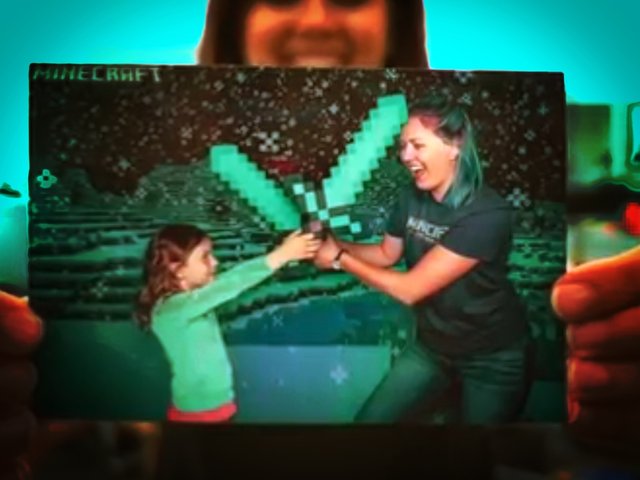 Last week, my daughter and I started doing some easy coding projects on Code.org. All the projects are free and you don't have to download any software, either.
Since my daughter is currently obsessed with Minecraft, it was easy to decide which project to begin with: https://code.org/minecraft. The beginning projects use an easy programming language that is composed of blocks instead of alphanumeric symbols. It looks like this: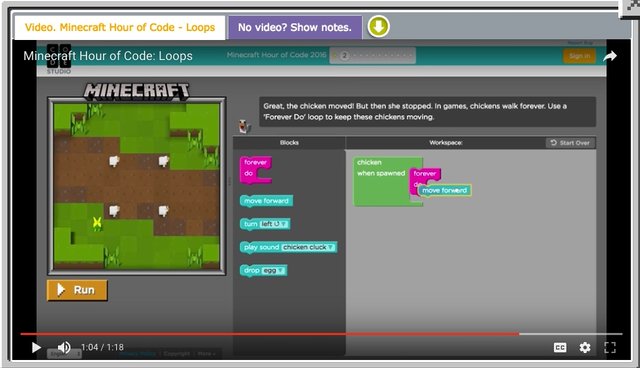 Each section allows you to stack the blocks in different ways in order to manipulate the actions of the animals in the game. It's really well-designed for absolute beginners. Even adults who know nothing about coding can learn easily. Each exercise has a specific goal, and after you complete it, you can click a button to see the actual code that the blocks represent. Also, when you finish the entire Minecraft project, there's a message at the end that asks if you want to email the code to your smartphone. When you click on the link, it plays the game you just programmed on your phone. This was really cool.
The projects we did on Code.org go from beginner to advanced, ages 6+. The Minecraft coding project was pretty easy for my 6 year-old to do because it had introductory videos for each section. Out of all the videos, we liked the one that went into the details about the software engineer who worked on the taming capabilities of the ocelot:
Since the public schools aren't teaching young kids beginning coding, I decided we would start at home on the weekends learning some game programming basics.
Most parents who don't know how to code aren't familiar with which projects to start their kids on. Code.org is a really good one to start with. Even though I am not a programmer, I taught myself web design and HTML a while back and that basic knowledge has gone a long way for me in understanding the basics of how computers work.
I think all kids should learn coding, starting at a young age, even those who don't go into the computer programming field.
The public school system is really outdated and in need of an upgrade, as many parents realize. For those parents who cannot afford private schools, it's important to make use of all the free tools available, and we're lucky to be in a time where there's a huge selection of tools. The projects on Code.org are quite easy and fun, and because they're free, there's no barrier to entry.
Go for it.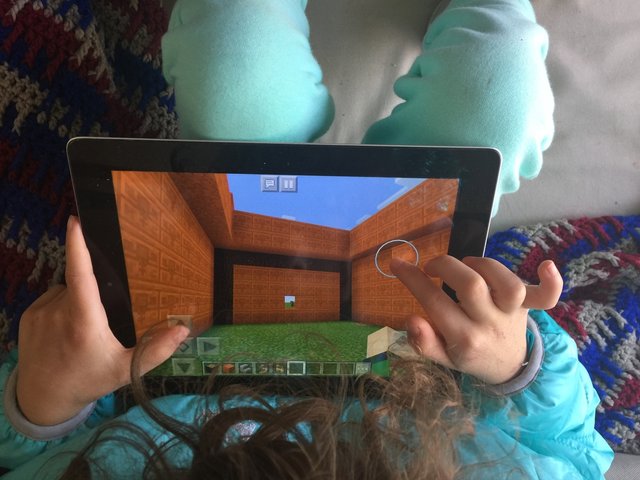 If you're on Twitter, you can follow me there as well: @stellabelle
I also have a YouTube channel, so if you're into watching somewhat odd videos, have a look. If you're on Linkedin, guess what, I'm there too, maybe you have a good idea we could implement?
My book, Un-Crap Your Life: Navigating Life's Crappiest Situations is available in ebook or paperback on Amazon.
I also co-authored the official Steemit 101 ebook that is available on Amazon for 99 cents.