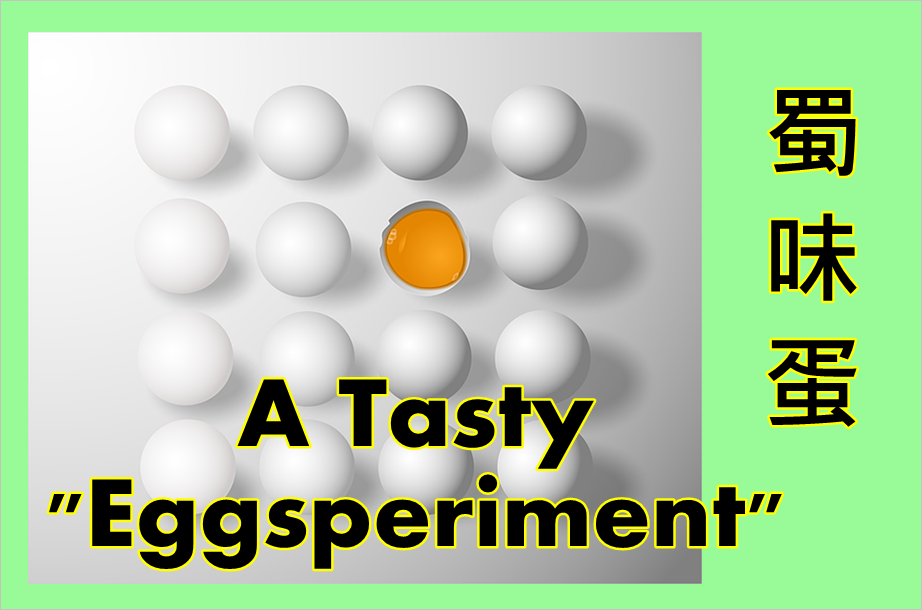 Eating hardboiled eggs every day for breakfast can be quite boring, so I have experimented with a dab or two of Sichuan chili paste (produced in Taiwan) on each egg to make a delicious no-carb breakfast! The particular brand of paste I used includes Sichuan peppercorns, cumin, fennel, cloves, cardamom and a mixture of 20+ Chinese herbs.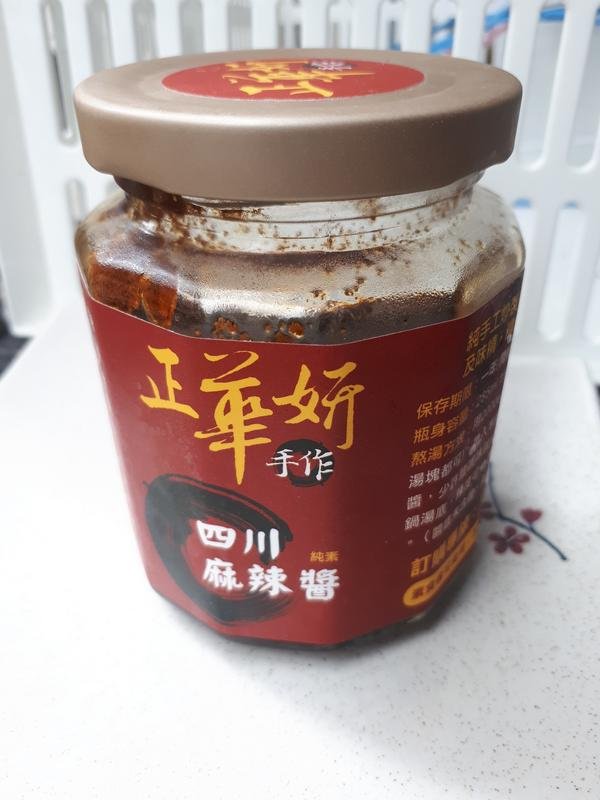 [ photo of Jenqhwayan chili paste jar ]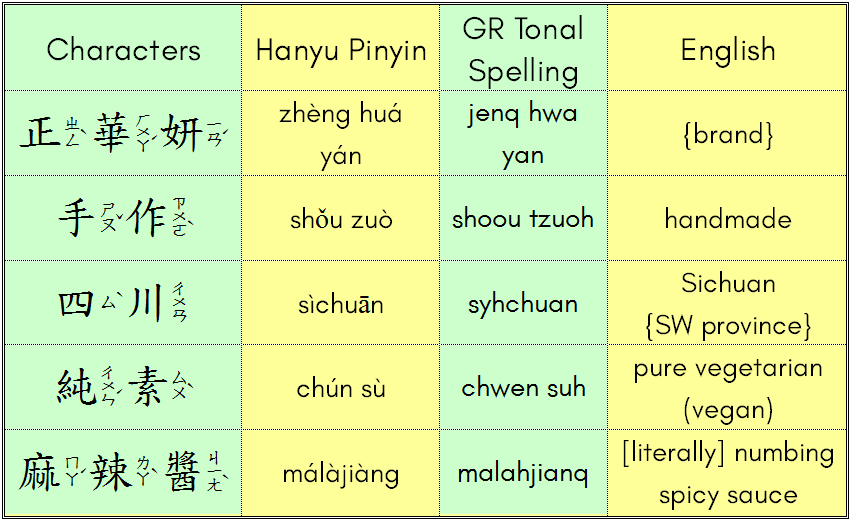 [ glossary for Jenqhwayan chili paste jar : traditional Chinese characters include bopomofo ruby text* ]
The only problem with my breakfast delicacy: what goes in must eventually go out. It's not so enjoyable on the other end, but, hey, you only live once!
---
我們家幾乎每天都吃白煮蛋,早上一個人兩顆,內人對食物要求不大,隨便撒一點鹽巴就可以下肚了,可我總覺得難以下嚥:法國人的味蕾作祟!
前天在廚房的櫃子裡發現一罐四川麻辣醬,應該是老婆到人家店裡捧場買的,一直放著沒吃。原料看起來蠻不錯,除了台灣出產的指天椒以外,另外也參雜了丁香、白荳蔻、大茴香、小茴香(都是我超喜歡的香料,口味爽爆了!),必不可缺的四川花椒,還有二十幾種中藥材。哇,太豐富了!
昨天早上我的雞蛋上面放了兩坨厚厚的醬,果然吃得很過癮。
美中不足的是下午到『土地銀行存款』時,必須付出『慘痛的代價 』,又涼又辣,好不習慣,一個小時後肛門還在那兒隱隱約約地抱怨:『主人啊!下次別貪嘴啦!』