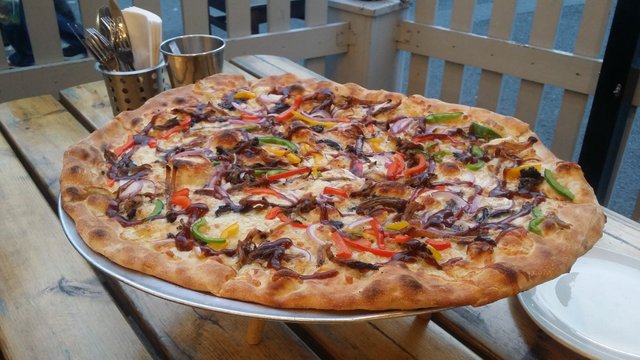 @ezzy and I enjoy taking relaxing strolls around the Queens Park area. Last week, we discovered a nice pizzeria there place called Jack's. They also have a large outdoor area which is great for summer time. We had a few drinks sitting outside and watching people pass by. It was really enjoyable.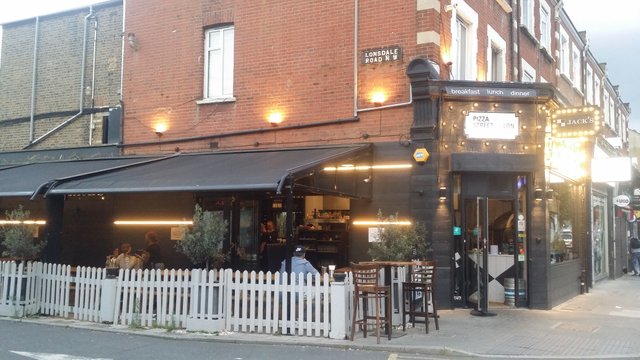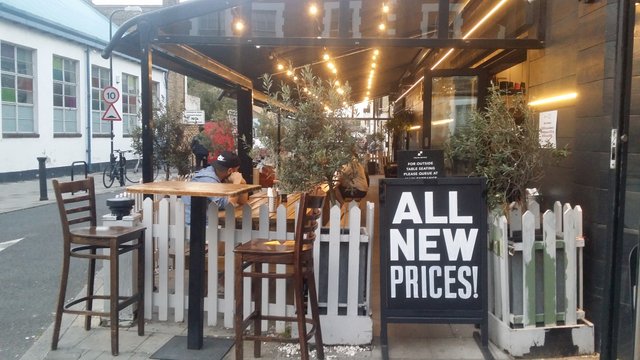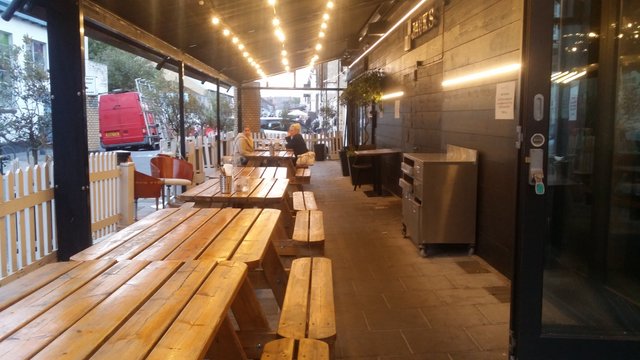 ---
Jack's has a huge menu including English and American breakfasts, burgers and salad. They have collaborated with their sister company Pizza Street offering up large New York style pizzas, ranging from individual slices to a full-on 18 inch pizza pie! It was absolutely delicious!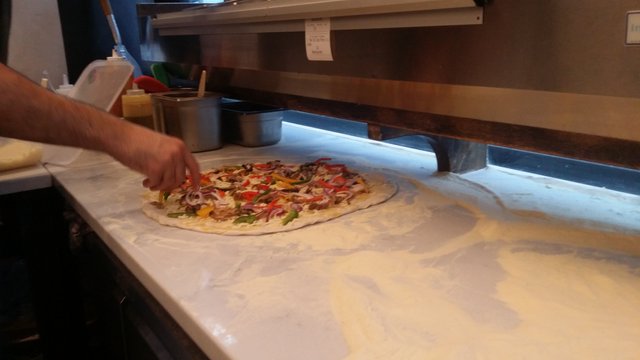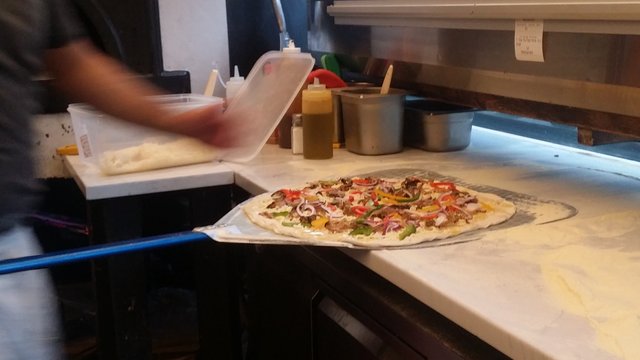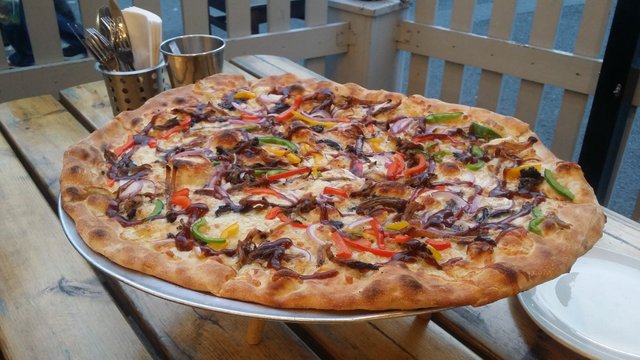 ---
Great, delicious pizzas and good value too. Would definitely go back for some more pretty soon, lol.
---
@ezzy和我喜欢在皇后公园附近散步,上周我们发现了一家名叫 "Jack's" 的比萨店。那里有挺大的户外区,天气好的时候在这里坐特别舒适。我们在点了一些饮品,休闲地看着路人来来往往,呵呵。
Jack's餐厅提供丰盛的菜单,包括英式和美式早餐,汉堡包和沙拉。 他们还与姐妹公司Pizza Street合作,提供超大的18英寸纽约比萨饼,可以整个买,也可以只买切片!披萨味道真心不错,好吃!而且这里价格也不会太贵,相信我们很快会再来光顾!