Before this I have posted a preview during the event.
在这po之前,我po了篇前传 ,所以这是全集。
Well I am gonna treat this post as my second introduction post, as one of the assignments for all the lovely ladies is to write an introduction post. I wrote mine back then, but I don't think I wanna go back and read that. It's still me, but an old me. I am officially one year old in Steemit, so sort of like a reborn, new me... So and because today I was being put on the table and gave my first ever "official" public Steemit sharing "session". And then @bitrocker2020 got the earlier part recorded. So here goes nothing. Just re-write my intro post loh. :D
我将把这篇po当成是我的第二次自我介绍po,因为今天在场上课的漂亮姐妹们的功课之一就是po自我介绍篇。我上个星期刚满一岁(在Steemit里),也在阴差阳错之下被摆上台献出我的第一次(第一次公开分享我的Steemit旅程,不要胡思乱想,没别的)。然后 @bitrocker2020 也把我的分享前半段给录了下来。所以就这样咯!就让宝宝我任性一下嘛。。。嘻嘻,重新介绍我自己咯!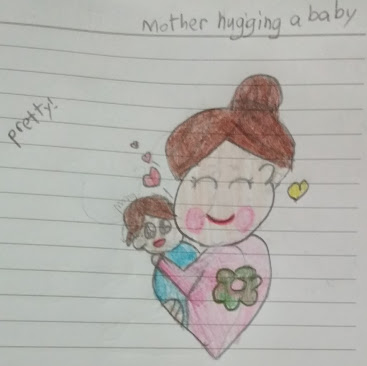 Drawn by my eldest daughter, Halley @halleyleow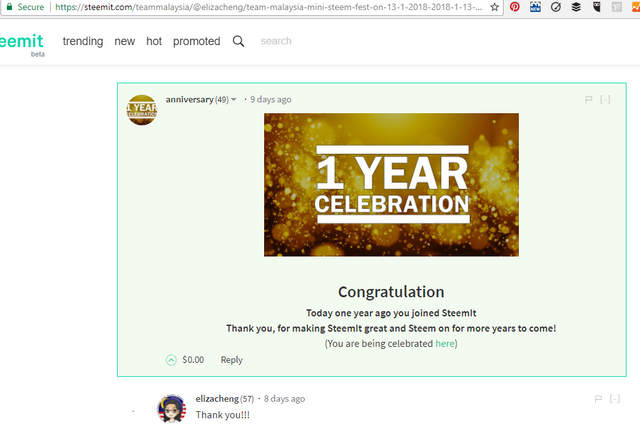 Hi Hi! I am Eliza. A mother of 3 girls. I am officially one year old in Steemit. Ya, I just so happened to join earlier in January 2017. But as what I have shared in my video below, technically I am just 6 months old, because I joined and I slept. And really I started my Steemit Journey around June 2017. Back then, not many Malaysians steeming here. Just a few of us, and I got to know @bitrocker2020 and @awesomianist through @littlenewthings. I have known @littlenewthings and @ackhoo from the previous platform.
大家好!我是Eliza。是三个女儿的妈咪。我在一年前加入Steemit。我并没有特别厉害,只是加入的比较早而已。就如以下视频里,我所说的,严格上来说我只有六个月的经验。因为当初我一加入,我是进入冬眠状态的。一直睡到六月才苏醒的。醒来后的那个时候,也没有很多大马的朋友在Steemit这平台上活动。就我们几个而已。@bitrocker2020,@awesomianist, @littlenewthings ,@ackhoo。
As what I have mentioned in the video, back then I just see Steemit as a social media, I post and make friends. This has been a habit for many of us from that previous social platform. It is a normal thing for us to post and engage. And the engagement is not like leaving comments "nice", "good post", "I follow you, please follow back", "I have voted, please vote back"... this kind of spammy comments were a big NO NO back there and HERE in Steemit as well. NEVER EVER LEAVE THIS SPAMMY COMMENT ANYWHERE HERE IN STEEMIT! Engage as in how you would talk to someone or to a friend. Read the post and comment from the heart.
I started very slow, my posts payout were little too back then, (ya, a bit sad, but hey, I invested nothing other than my time, which if I don't post here, I don't think I will be doing anything BIG either). It all started to grow when Team Malaysia started. Super blessed and super proud to be part of Team Malaysia. And then slowly from Team Malaysia, I joined other awesome groups and met more awesome friends.
正如我视频里说的,我开始时就把Steemit当成另一个社交媒体来看待,我写po还有交朋友。这两个动作对大部分的我们(很多由前个平台过来这里的)来说已成为我们的习惯。就po自个儿的创作以及和别人联系。联系并不是留下这些短短的垃圾评论,"好","我关注你了,你也来关注我吧","我已赞,你也给我赞吧"等等。这样和po一点关联也没有的垃圾评论是大忌。千千万万不要写出这样的评论。应该用心的看完文章,写写读后感吧!写评论其实就好像和朋友聊天一样。
开始我并没太在意写部落格,每篇po的付款都是很低的(说不介意是假的啦,多多少少还是有些伤感的,但再想想,其实我除了投资了些时间外并没有投资任何的钱,啊Q的我也就没事了,因为那些时间如果我不是在这里写部落格,我也不觉得我会用在什么更加有意义的事情上)。这一切在大马队成立后,慢慢的逐渐的越来越好了。超高兴超感恩超自豪的我是大马队的一份子!慢慢的在大马队后,我也加入了其他的群组遇到了很多很棒的朋友。
Well now I still see Steemit as a social media platform because it is. The difference is that hey Steemit is a super cool platform that PAYS! Steemians appreciate original content. And everyone can produce original content. Be it in words or photos or videos. With Steemit and Team Malaysia and not to forget Sndbox, I am seeing a lot of potential in growing myself and people around me (financially and spiritually). We have many projects upcoming and in planning. So do stay tune to @myach for more announcements and updates. And if you have any proposal in mind, you can get in touch with @myach or any other members whom you wanna do this together and get the ball rolling. I never ever imagine that this would actually happen, but it did and it still is happening.
到了现在其实我依然觉得Steemit还是个社交媒体,因为它是。差别是Steemit是个超酷的可以赚钱的社交媒体!Steemians是懂的欣赏原创的。每一个人都能创作,不管是文字或照片还是视频。Steemit,大马队还有Sndbox让我看到了无限的可能(我可以在经济上和精神上快速的成长)。我们有很多的项目可以帮助个人成长,团队成长甚至是区域上的成长。@myach将会有更多的公告和更新,请多多留意。如果你有任何的想法,都欢迎说出来然后把它实现了吧!
This is supposed to be about me, right? Uhm... well I tend to get sway away from the main topic, but then this is me. Writing here in Steemit is supposed to be having FUN. I am not really a writer writer, writing proper educational or professional writings isn't really FUN to me. I write as if I am talking to myself and/or talking to you. I write on things I like, so mostly I will be writing about photos I "shoot" with my phone whenever and wherever I go. Other than that, recently I have been sharing bits and pieces about my experiences here. You can find them here.
这篇应该是写关于我的故事,对吧?嗯。。。我不是专业作家,我写着写着(应该说我说着说着,因为我把写po看成我对自己的对话或我在和你说话)就离题了。不过也并非离题啦,因为这就是真实的我。我写我喜欢的。我看我喜欢的。我赞我喜欢的。我和志同道合的人交朋友。几乎我所有的po都是沿着我所拍摄的照片写的。我用我的手机记录我所看见的我所经历的,再借由这平台和大家分享。除了照片以外,我最近也分享了我个人在Steemit路程上的个人经验。
Steemit Tutorial - My Experience Sharing - What do I know about Upvoting? (Part 1) / 经验分享 - 我是怎么点赞的?(上集)
Steemit Tutorial - My Experience Sharing - What do I know about Upvoting? (Part 2) / 经验分享 - 我是怎么点赞的?(下集)
Steemit Tutorial - My Experience Sharing - How to get more UPVOTES? / 经验分享 - 我该怎么做才能得到更多赞?
And being part of Team Malaysia, I will try my very best to support projects whenever and wherever I can. So happy to be part of the moment with these awesome people.
作为大马队的一份子,我将会尽力尽量的参与不同的项目。和大家一起成长,感恩感谢能与大家相遇相知相识!
Steem Event at Muzium Negara / 大马国家博物馆的Steem活动
TeamMalaysia | Women's Bootcamp (Preview) / 大马队|姐姐妹妹一起来学习吧!(前传)
More photos of the Women's Bootcamp / 姐妹团工作坊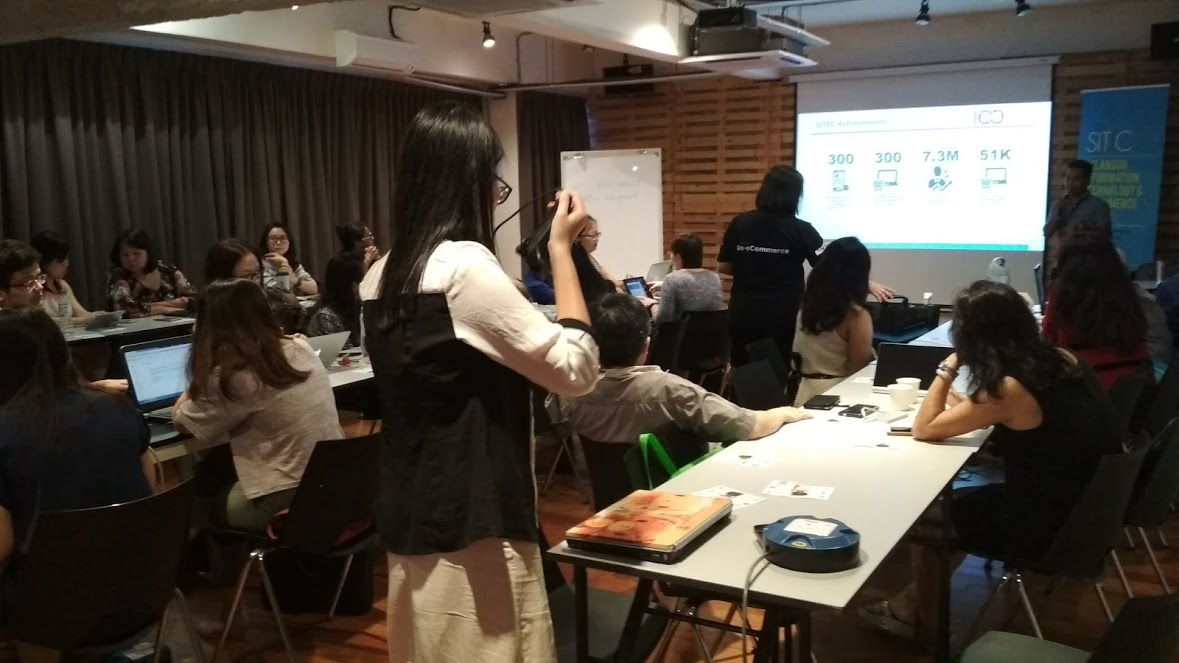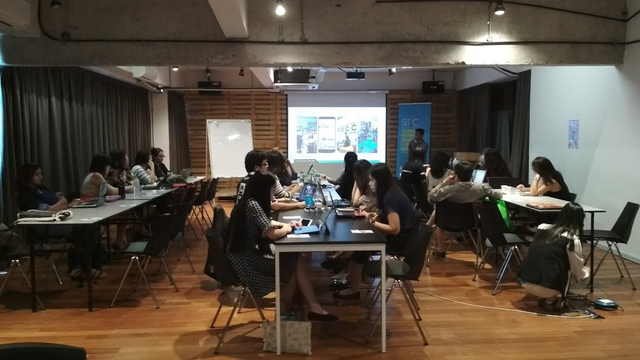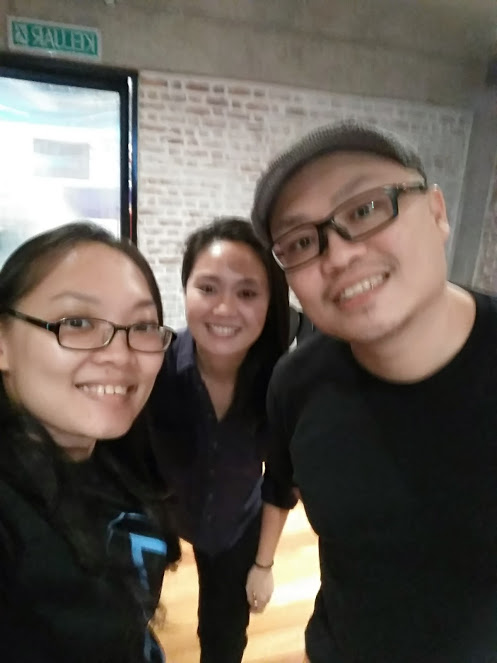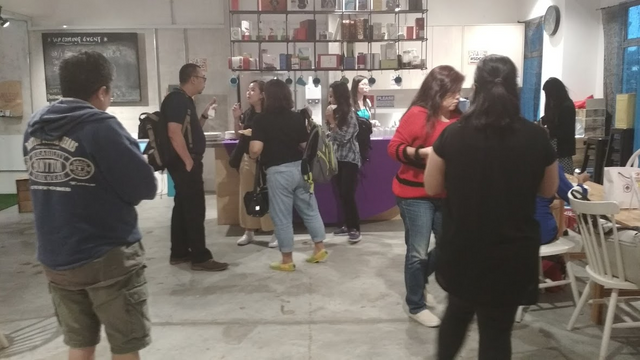 Never forget the food!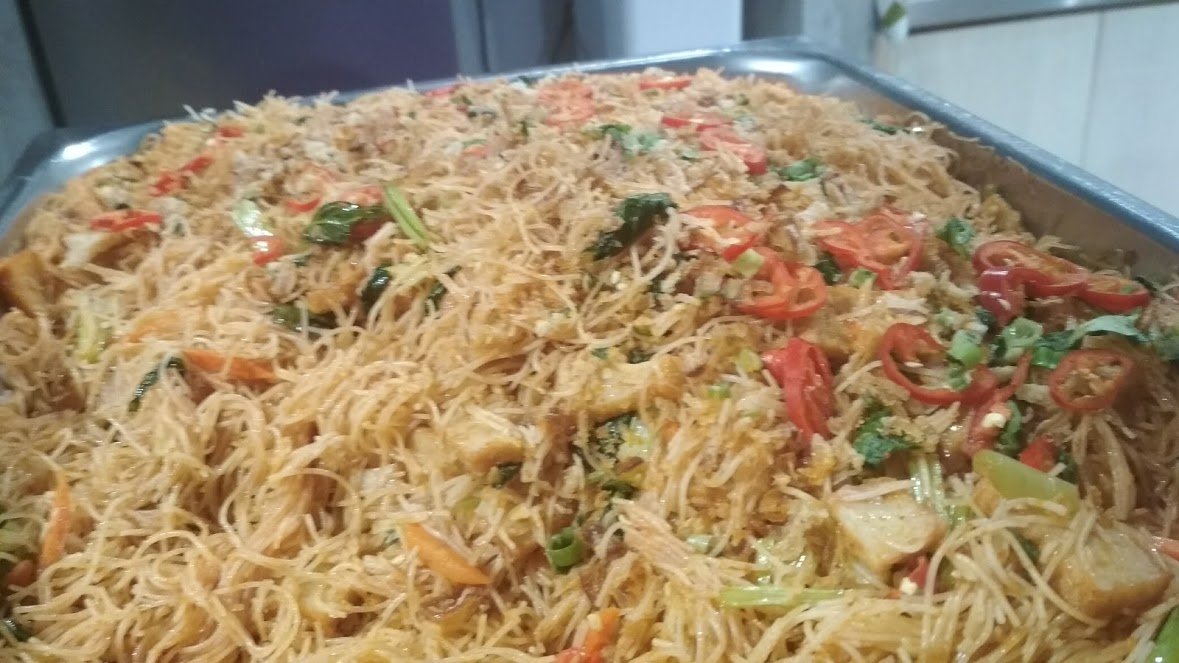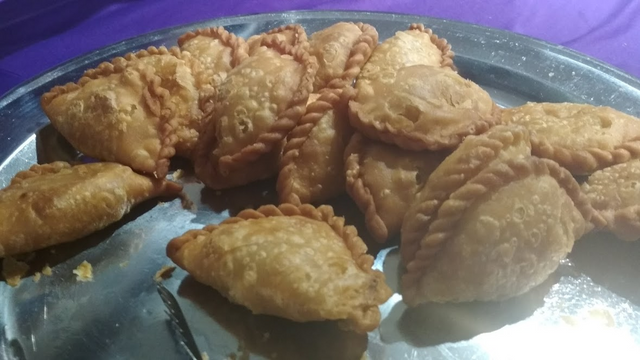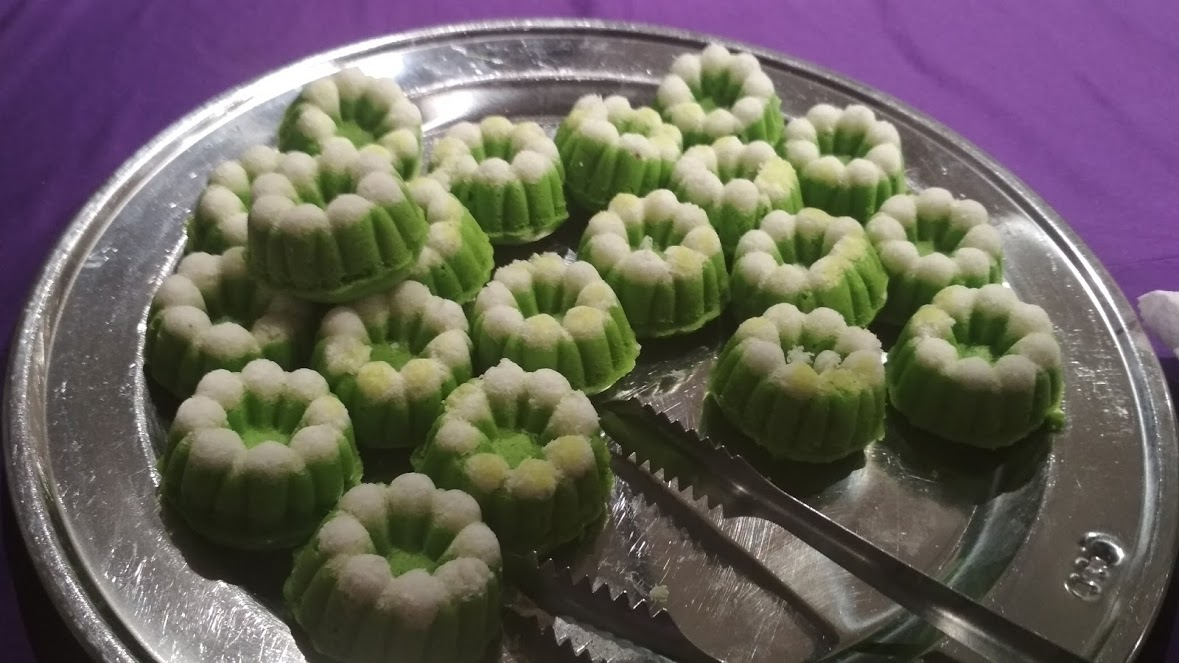 Last but not least, would like to do some shoutout to these awesome people and communities and groups! Without you all, I won't be what I am today! With love, hugs and SMILE! 💕💖 💓 💗
最后我想借此向以下非常棒的朋友和群组致敬!没有你们就不会有今天的我。感谢你们一路的陪伴! 💕💖 💓💗
@littlenewthings @bitrocker2020 @zord189 @howtostartablog @alvinauh @perennial @ackhoo @pennywhl @sndbox @thesteemengine @thealliance @syndicates @qurator @mariannewest @awakentolife @uwelang @ana-maria @chloephuan93 @karinzdailygrind @davidke20 @aaronleong @htliao @livinguktaiwan @xiaoshancun @skyleap @maverickfoo @deborism @curie @kevinwong @hendrikdegrote and many many many more... Please forgive me if I didn't tag you here... It's me with my Dory's memory and it's already 1.33am now, so my brain isn't working properly right now... You know I LOVE YOU! And I do appreciate you being by my side!

Image credits to @littlenewthings, @skyleap and @kira.ohba


If you like the idea of CREATE and EARN (just like here in Steemit), then do you know that everyday while we connect with our family and friends through chatting, texting, voice and video calling, we can EARN from that too? Click on the image to start EARNING from connecting with your family and friends!

Colorful hearts border is created using paint.net and gifmaker.me.

彩色心的分界线是我用paint.net和gifmaker.me做的。