Here are some snapshots of my life in travel, sustainable living, and yoga. Have a great day!
这几张是有关我旅游,有机耕作和练习瑜伽的照片。祝你们有愉快的一天!
---
---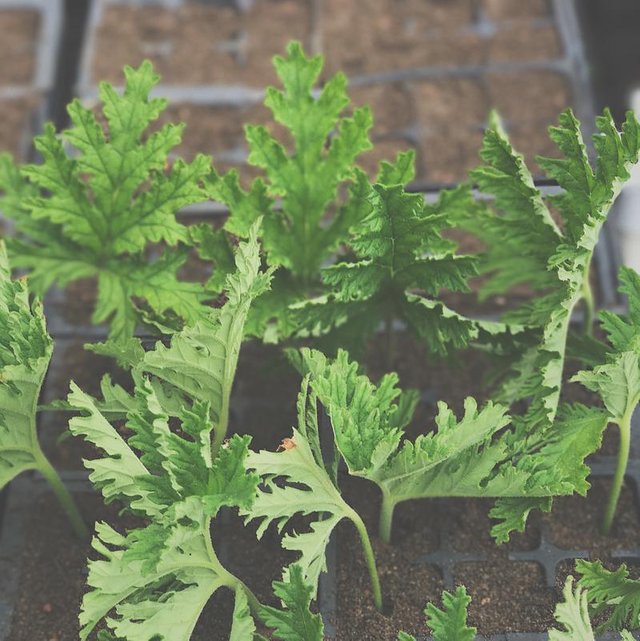 Taken in the Bay Area
Rose geranium cuttings, possibly my favorite propagation. I can't wait to steam distill these babies for rose geranium hydrosol! .
玫瑰天竺葵插枝,这可能是我最喜欢的播种方式。我迫不及待地想用蒸汽蒸馏这些宝贵的玫瑰天竺葵水!
---
---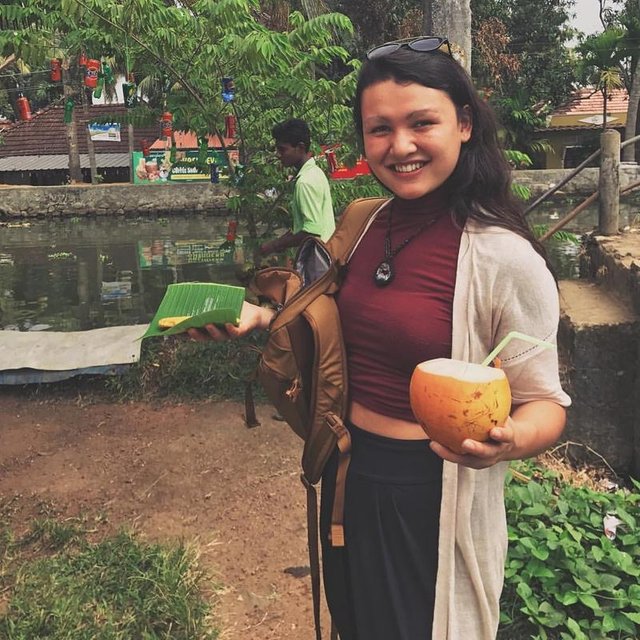 Taken in Alleppey, India
During a canoeing trip through the backwaters of Alleppey we stopped for some refreshments on the side of the canal - coconut water and fried bananas. I loved how the fried banana's "to-go" container was a banana leaf, a multifunction of the banana plant that is zero waste :-) .
在通过阿勒皮回水的独木舟之旅中,我们停下来在运河边吃点小点心 - 椰子水和炸香蕉。我喜欢香蕉的打包容器是一片香蕉叶,香蕉树一种零废物多功能的植物:-)。
---
---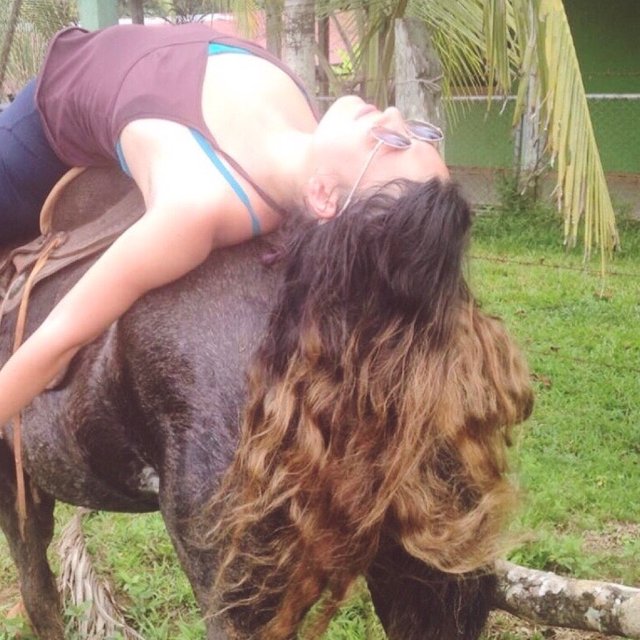 Taken in Costa Rica
Just horsing around 🐴. This photo was taken in Costa Rica while I was working on a sustainable farm. On our second to last day we went on a whole day trail ride to secret waterfalls. I used to take horse vaulting classes when I was younger, which is pretty much like yoga on a paddle board except on a horse. This is one of my favorite positions to relax on a horse and I love combining yoga practices with deep trust and connection to another animal.
在周围骑马🐴。这张照片拍摄于哥斯达黎加,当时我正在一个农场工作。在我们的第二到最后一天,我们花了一整天的时间去秘密的瀑布。在我年轻的时候,我曾经参加过跳马课程,这就像在踏板上的瑜伽,除了在这是要跳在马的身上。这是我在马身上最喜欢的姿势之一,我很喜欢把瑜伽练习和另一种动物联系起来。
---
---