PROMOTING #CLUB5050, #CLUB75, #CLUB100 AND STEEM/STEEMIT IN THE WORLDWIDE BY USING DIFFERENT TYPES OF SOCAIL MEDIA. MAKING A BANNER TO GIVE A MESSAGE TO THE WORLD.
I always try to promote Steem in a variety of ways. I am running various campaigns to maintain its continuity and promoting #steemit by doing different things at different times.
Twitter Banner Design: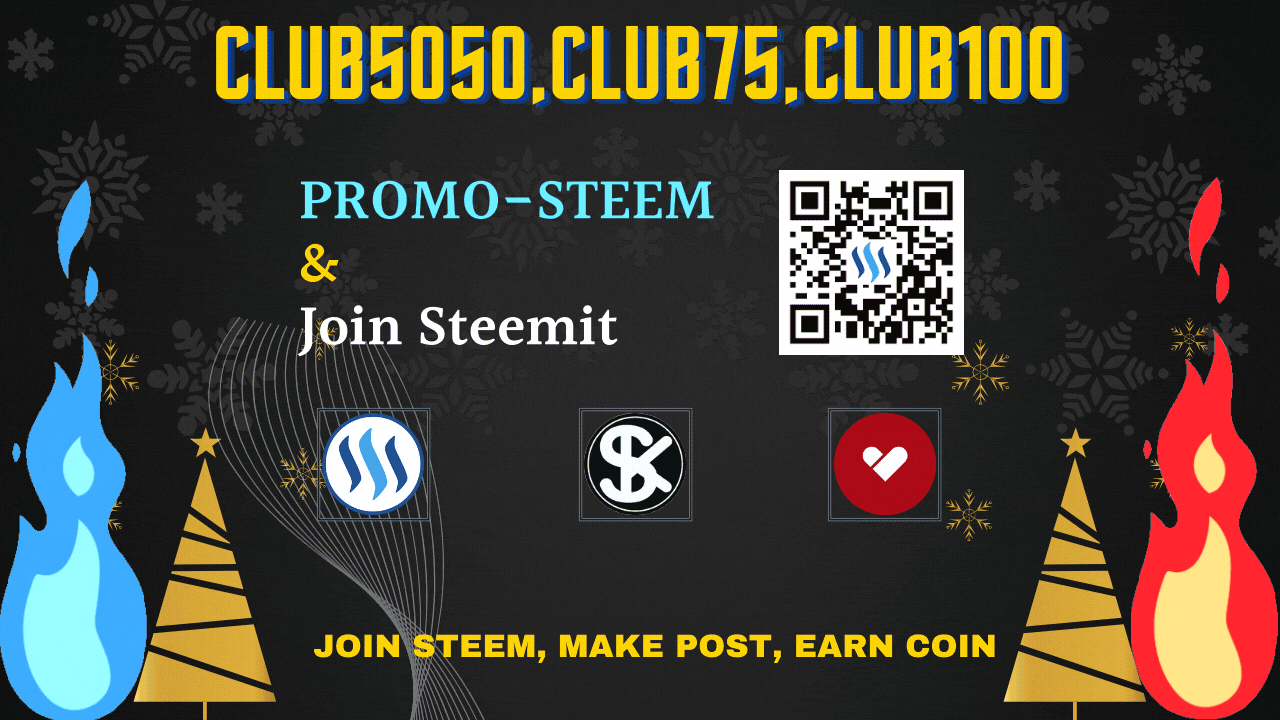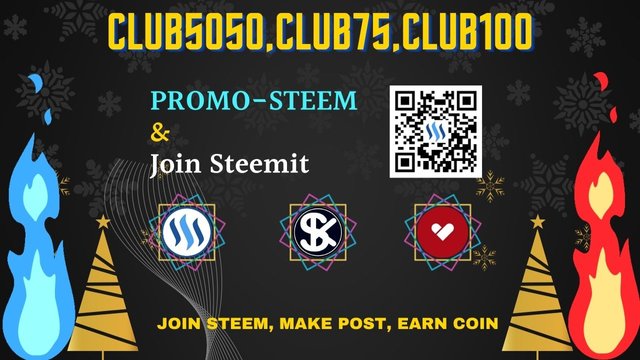 Join steem, create account,write blog, enjoy steem coin
---
---
My Joining Club5050 and Club75 and club100 Project
I am really happy that I am getting Steem power-up that have earned. For the last two months, I have not been able to raise any income. I turn most of what I get into power. I will continue this power growth system. Since I want to stay with this platform for a long time, I want to stay in a strong position. That's why I think the most important thing is to turn up the power. So I am increasing my #steem power. And in the future too. For this, the Steem team always helps me, which is very big for me.
In the last three months I have power up the Total 6,601.617 STEEM steem Power . Which is the all steem of my last three months income. Below I am sharing screenshots.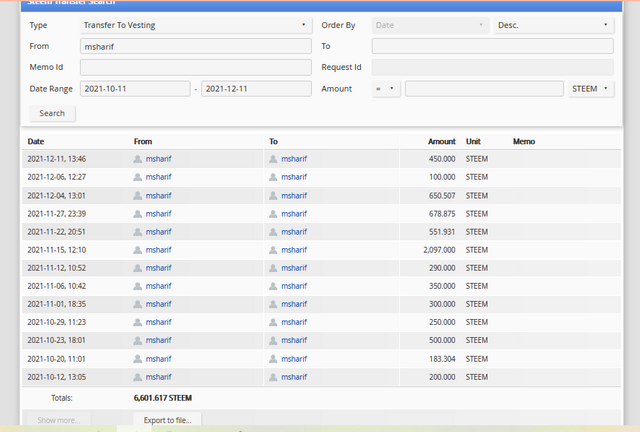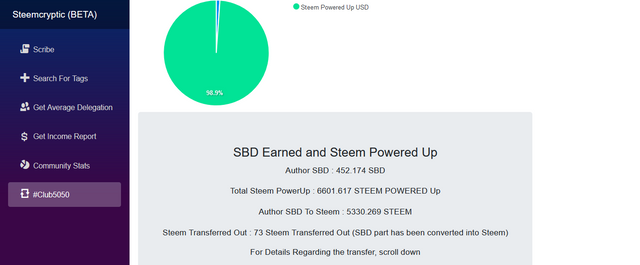 ---
Join Club5050, Club75 and Club100 Project
I have selected here those who promote #Steemit and always work to move #Steemit forward. I want to tell all of you that you must participate in this project. Because this is a project through which you can increase your power very fast through Steem Team Supporter. This has never happened before. Now the team is supporting everyone a lot so I will tell everyone that you must join this project and increase your power as well as give others the right idea about this project.
Rules of Club5050 and Club100 Please check it out before joining this amazing project
New Rules Annoucement for #club75 & #club100 || 10% payout to @promosteem.com
by @ashkhan
---
---
#Steemit is a platform I think there is no other platform in the world. Where it is possible to earn income very well through creativity and make yourself self-sufficient. I have been associated with this platform for almost a year now I have learned a lot from here I have learned a lot and earned a lot as well which is very beneficial for me. I think this platform will be the most effective for those of us who want to write a blog or make money online. I urge everyone to join this platform very soon.
I'm doing something every day to promote #Steemit that I believe #Steemit marketing is getting done at least a little bit. Anyway, for those of you who are not associated with #Steemit, but I am posting this, I would like to tell you specifically to join, I believe that it will bring a great opportunity for you. Below I will share with you how to make my banner.
Twitter Banner-making process :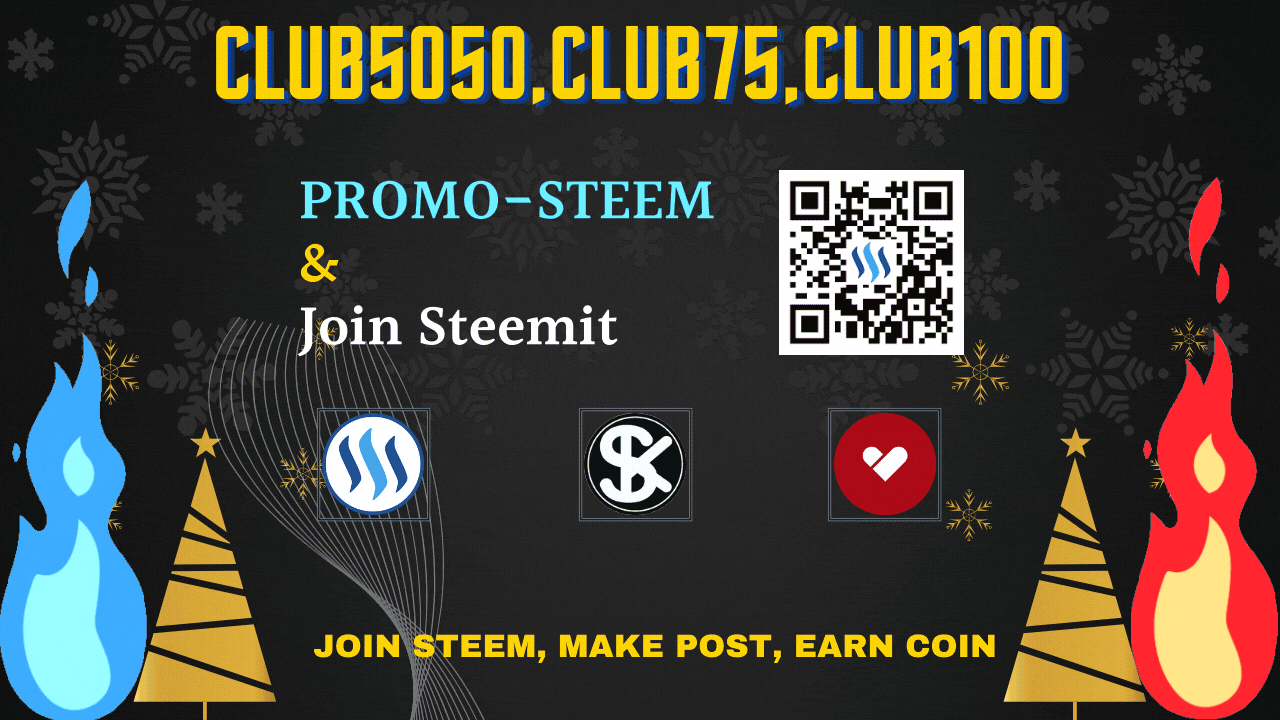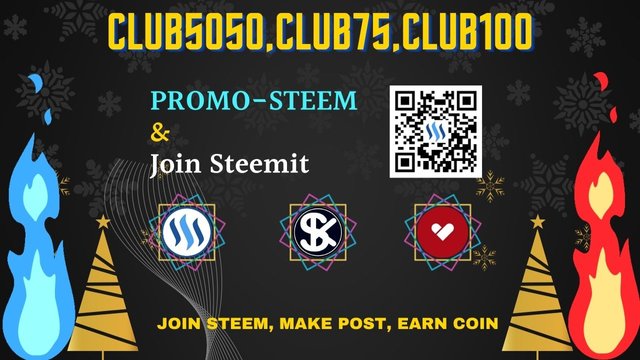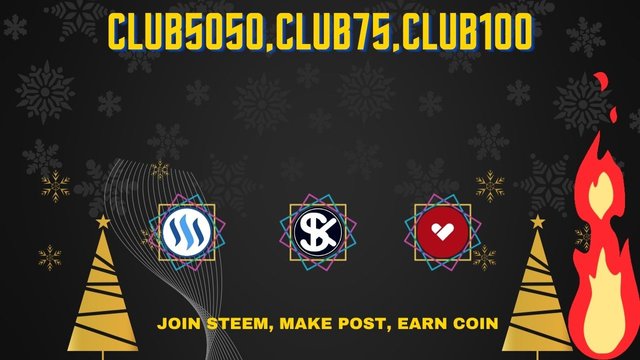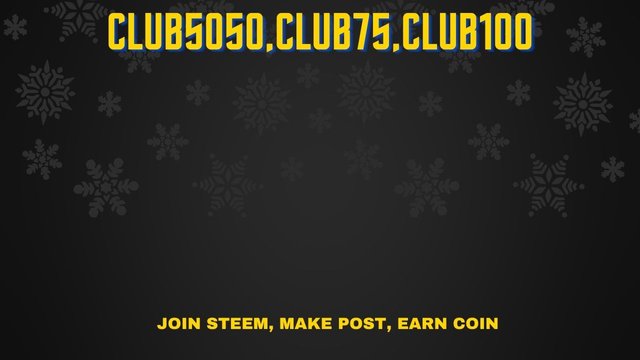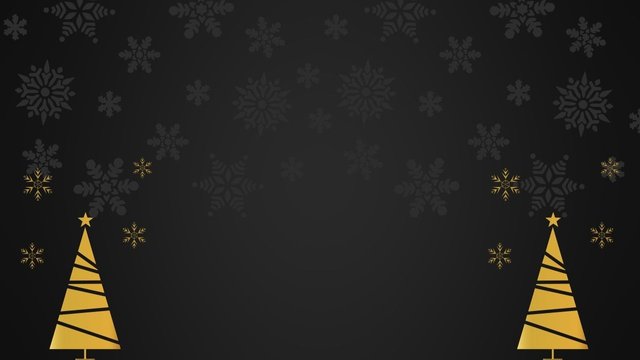 ---
I have already shared my banner on twitter:
https://twitter.com/msharif57886033/status/1471358280668631040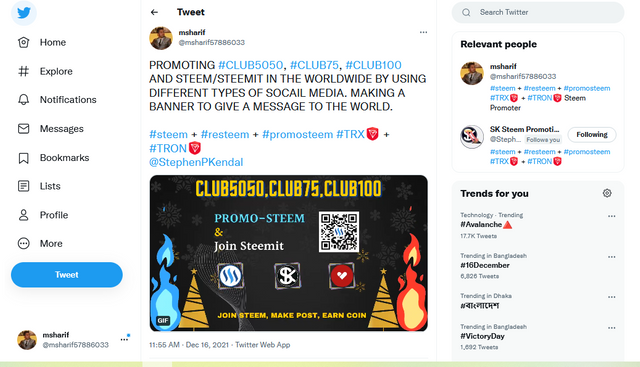 ---
---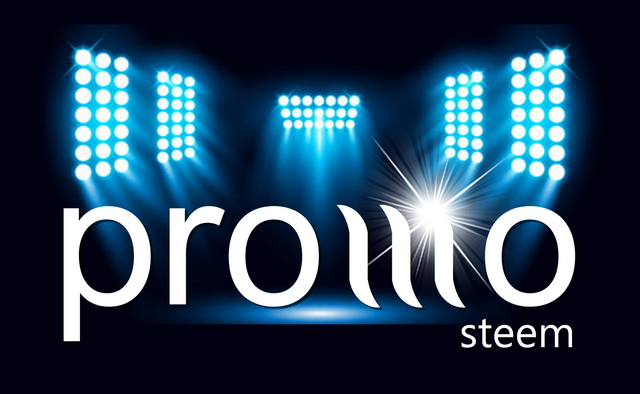 Source @stephenkendal
---
---
Cc:-
@steemcurator01
@steemcurator02
@stephenkendal
@steemchiller
Best Regards
@msharif
Stay Safe, Stay Happy