Hey Community,

I hope everything is going well.
Bitcoin is going crazy once again and it seems like it is finally ready to break the 10k mark.
But let's talk about our baby. I have a short report about the current status.
Finally we are proud to confirm that Deepend & Anorak fixed all known bugs!
We are now able to go further to the second public testnet phase.
The start of the testnet will be announced once it is ready.
Everybody who is interested to be part of the testnet is invited and can join Cloak Chat
The next step after successfully tests is the long awaited security audit.
Therefore we are confident to adhere our roadmap schedule.
Besides the work around the open-source project we translated the website in Russian and Korean.
This improves our possibility to increase the community and will be soon available.
I wish you all a nice week and will keep you informed about further progress.
Peace and Love
lasvegas83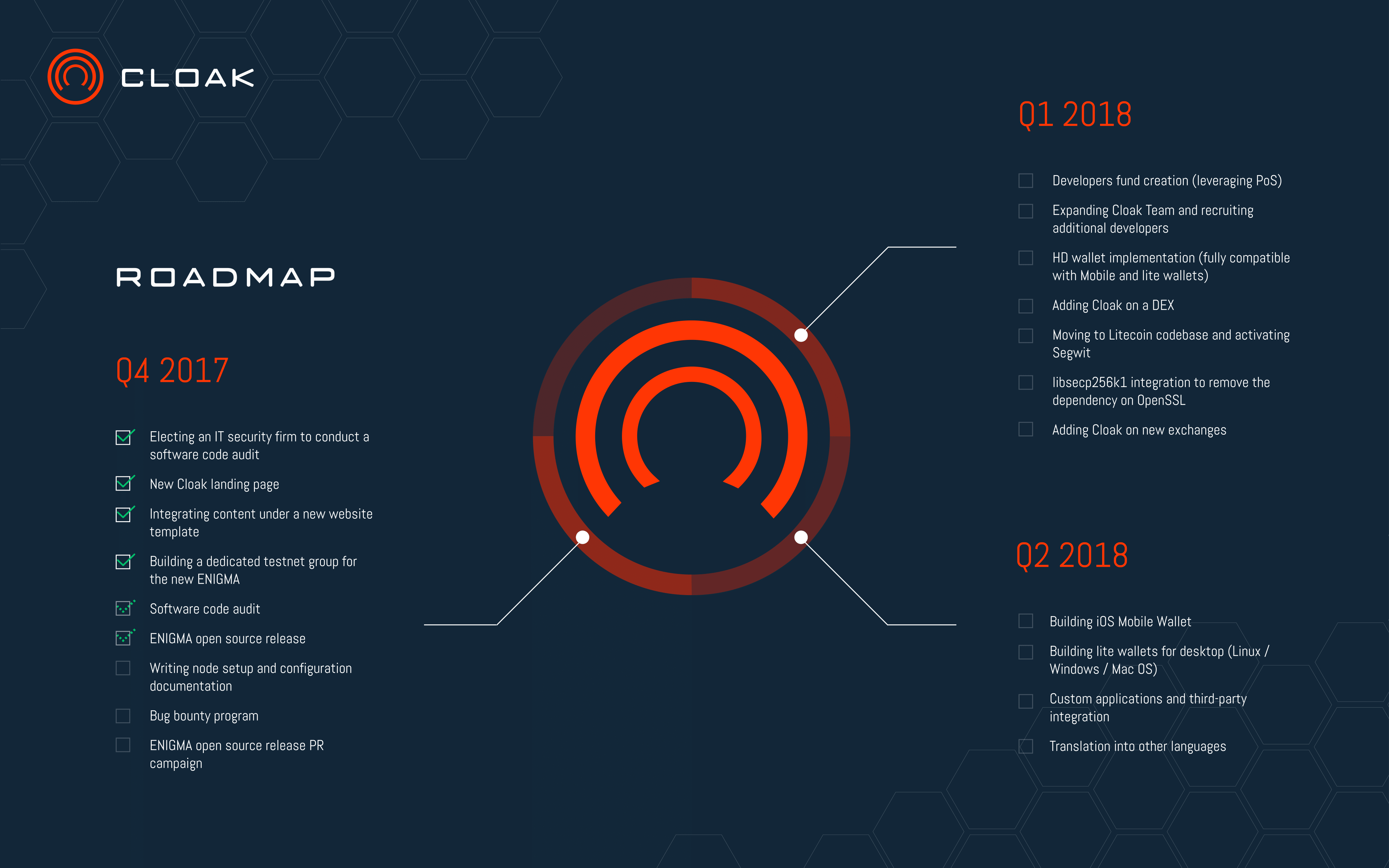 Source: https://bitcointalk.org/index.php?topic=823143.msg25322923#msg25322923