Dear Cloak Community,
After three years of hard work, countless hours of programming, passion and perseverance for a shared vision,
CloakCoin has reached a new milestone in building the world's safest cryptocurrency.
ENIGMA, the in-house payment system is NOW open source as of 31st December 2017.
Anyone can now take advantage of CloakCoin's Transaction System.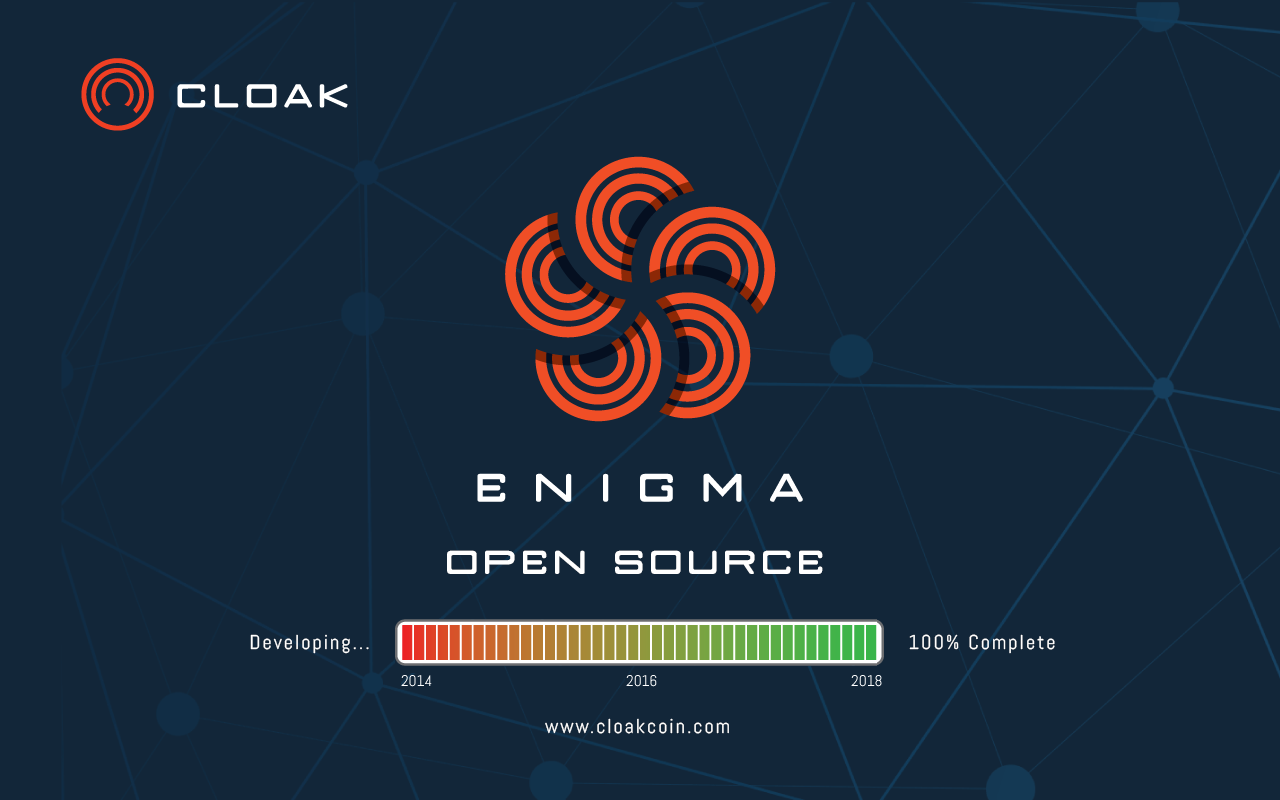 By making ENIGMA freely available, CloakCoin aims to provide its community with the transparency it deserves and gives prospects the opportunity to leverage their proven payment system.
The community, technology experts and prospects are encouraged to use its technology freely and share these improvements with the Cloak team.
By doing so, Cloak expects to receive new impulses from outside and acceleration of its establishment in the markets.
CloakCoin is now on course for a whole new level, which will be confirmed by a quality audit of an external company in January and increased promotion of the ENIGMA technology.
Our roadmap shows some exciting improvements to Cloakcoin and we look forward to sharing the success with you,
the community and investors, in 2018 and beyond.
We welcome all support and participation along the way.
GitHub: https://github.com/CloakProject/Cloak2Public
Thank you for sharing the journey with us so far and we thank everyone involved for their continuing support and love.
Happy New Year
Team Cloak
https://bitcointalk.org/index.php?topic=823143.msg27273001#msg27273001