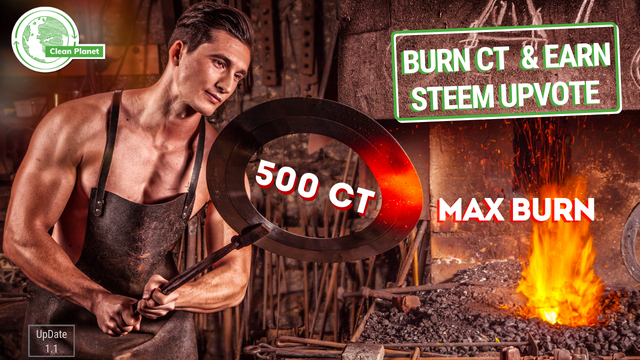 The result of the new Clean Token approach is a success!
In 3 days, more than 20,000 CTs were burned!
So that means that there are a lot of to posting #cleanplanet content and and to want the @cleanplanet reward.
Today and every time you see this article with a new update, we will adjust the amount of Clean Tokes (CT) needed to get the maximum vote from the @cleanplanet account on Steem.
Update 1.1 : Max Burn is 500 CT
Detail
500 CT Maximum Burned for an upvote at 100% VP
1 CT Minimum Burned for an upvote at 0.33% VP

The CleanPlanet Team thanks you for the welcome you have given to this new Utility Token Model


Version Française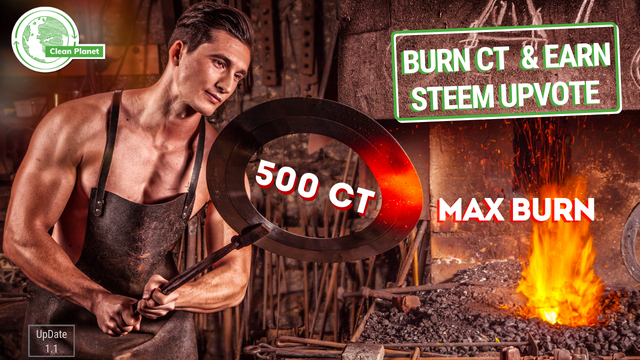 Le succès de la nouvelle formule d'utilisation du Clean Token est une réussite !
En 3 jours, plus de 20 000 CT ont été brûlés !
Donc cela signifie que vous êtes très nombreux à poster du contenu #cleanplanet et à vouloir la récompense @cleanplanet.
Aujourd'hui et à chaque fois fois que vous verrez cet article avec une nouvelle mise à jour, nous ajusterons la quantité de Clean Tokens (CT) nécessaire afin d'obtenir un vote maximum du compte @cleanplanet sur Steem.
Update 1.1 : Max Burn is 500 CT
Détail
500 CT Maximum Burned for an upvote at 100% VP
1 CT Minimum Burned for an upvote at 0.33% VP

Toute la Team CleanPlanet vous remercie pour l'accueil que vous faites à l'arrivée de ce nouveau Modèle de Jeton Utile (CT)

Check out our blog posts about: