Edward Smyth Jones and Letitia Elizabeth Landon wrote the public domain poetry that Christopher M. Palmer incorporated into his original compositions in the classical style, A Bouquet (Jones) and Revenge (Landon). This post will summarize some of the information that I've been able to find about the poets.
---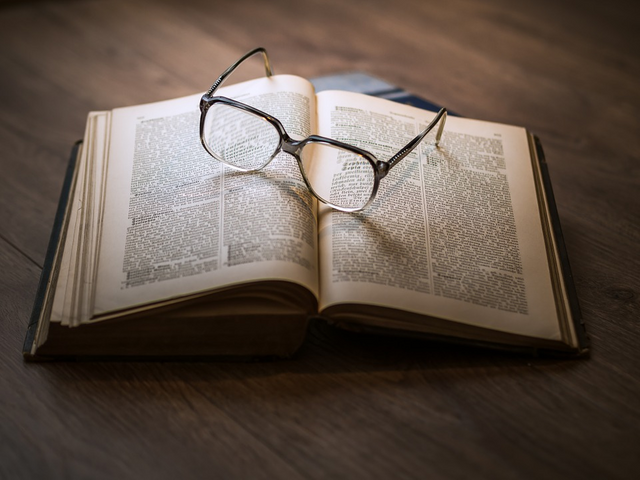 pixabay license: source
---
As I noted in a previous post, I have almost no musical skills, but as the father of a student-musician, I have the rare privilege to be exposed to near-constant musical experimentation and performance. Quite a few of @cmp2020's compositions have been done by setting the lyrics of public domain poetry, and since I have no musical talents, one of the things I enjoy doing is learning about the poets who provide his lyrics.
If you follow my son, you may have already seen this video, where he performed both of the pieces, A Bouquet and Revenge at a voice recital earlier this year. If you haven't heard these before, you may enjoy listening while you read about the poets, and if you don't already follow him, please go follow @cmp2020.
Here is what I have learned about the poets.

Edward Smyth Jones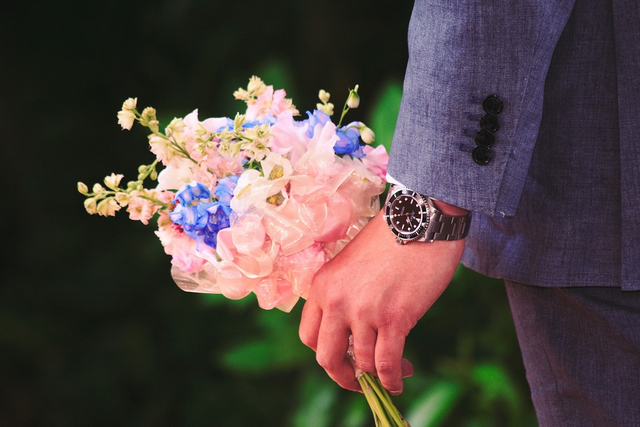 pixabay license: source
Unfortunately, the Internet doesn't seem to know a whole lot about Jones, but what's out there makes for quite a story.
Apparently, Jones was born in Mississippi in 1881 to parents who had been slaves in earlier years. He was able to exchange his labor for a college education at Alcorn Agricultural and Mechanical College (now Alcorn State), and published his first book of poems in about 1908. He moved to Indianapolis around that time, where he developed a reputation as a hard worker, and set a goal of going to Harvard. So, in 1910, although he had little money, he traveled to Boston by hitch-hiking and stowing away on trains.
When he arrived in Boston, he went directly to Harvard, approached a staff member and asked to see the school president. The staff member, however, took him for a vagrant and summoned the police. Jones was subsequently arrested and spent about 3 days in jail before he was released on the weight of letters of recommendation from the governor of Indiana, the mayor of Indianapolis, and others.
He wrote, Behind the Bars while he was thus incarcerated.
After being released from jail, Jones was able to work as a janitor and attend Harvard for a period of time, but he was eventually forced to drop out for financial reasons. He eventually moved to Chicago, where he worked as a laborer until his death in 1968.
Here are the lyrics to Jones' poem, A Bouquet
A blossom pink, a blossom blue,
Make all there is in love so true.
'Tis fit, methinks, my heart to move,
To give it thee, sweet girl, I love!

Now, take it, dear, this morn and wear
A wreath of beauty in thy hair;
Think on it, when from bliss we part -
The emblem of my wooing heart!

Letitia Elizabeth Landon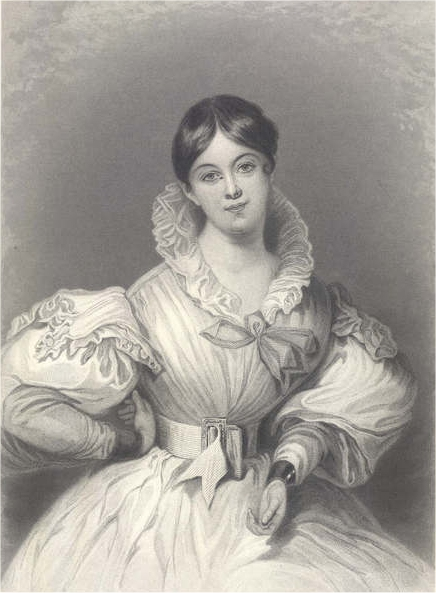 Public domain: source
On the other hand, the Internet knows quite a bit about Letitia Elizabeth Landon, who was popularly known as L.E.L. I had never heard of her before, but it seems that she was a well known 19th century English poet. She was so well known, in fact, that Elizabeth Barrett Browning wrote L.E.L.'s Last Question after Landon's death.
Landon was born in 1802 and educated at home by her cousin, who reported that she gained quick mastery of all subjects that they read about, including history, geography, and grammar. The death of Landon's 13 year old sister, Elizabeth Jane, may have had a profound impact on her. It is believed that her poem, The Forgotten One, referred to Elizabeth Jane.
Her literary endeavors began in 1815, when her father made the acquaintance of William Jerdan, who was editor of the Literary Gazette. Her first poem was published in the Gazette in 1820, and signed just "L". Later, she adopted the habit of using "L.E.L." for her signature.
In the late 1820s, she was plagued by rumors of promiscuity, which caused her literature's circulation to suffer, and she even broke off an engagement with John Forster, when he did her the discourtesy of investigating to find out whether the rumors were true.
In 1836, Landon met George Maclean, who was the governor of the Gold Coast (now Ghana), and the two were married in 1838. They kept the marriage secret for a couple months, but then moved to Africa's Cape Coast in August of that year.
By October, Landon was dead. She was found with a bottle of prussic acid (hydrogen cyanide) in her hand. It may be that she was poisoned with the acid, or it may be that she suffered from Stokes-Adams syndrome, for which dillute prussic acid is a remedy. No autopsy was performed, and eye-witness accounts suggest that she suffered a fatal convulsion.
Here are the lyrics to Landon's poem, Revenge
Ay, gaze upon her rose-wreathed hair,
And gaze upon her smile;
Seem as you drank the very air
Her breath perfumed the while:

And wake for her the gifted line,
That wild and witching lay,
And swear your heart is as a shrine,
That only owns her sway.

'Tis well: I am revenged at last,—
Mark you that scornful cheek,—
The eye averted as you pass'd,
Spoke more than words could speak.

Ay, now by all the bitter tears
That I have shed for thee,—
The racking doubts, the burning fears,—
Avenged they well may be—

By the nights pass'd in sleepless care,
The days of endless woe;
All that you taught my heart to bear,
All that yourself will know.

I would not wish to see you laid
Within an early tomb;
I should forget how you betray'd,
And only weep your doom:

But this is fitting punishment,
To live and love in vain,—
Oh my wrung heart, be thou content,
And feed upon his pain.

Go thou and watch her lightest sigh,—
Thine own it will not be;
And bask beneath her sunny eye,—
It will not turn on thee.

'Tis well: the rack, the chain, the wheel,
Far better hadst thou proved;
Ev'n I could almost pity feel,
For thou art not beloved.
Conclusion
I think it's fascinating to learn about figures like these in historical context. Whether poetry, music, art, or even "hard" fields like math and science, I always have a tendency to think of historical creative works as if they exist in a vacuum. When you realize, however, that there were real human lives behind the creators, I think the creations become even more fascinating. I hope you enjoyed this introduction to the human lives behind the poetry of Edward Smyth Jones and Letitia Elizabeth Landon.
---
Thank you for your time and attention.
As a general rule, I up-vote comments that demonstrate "proof of reading".
---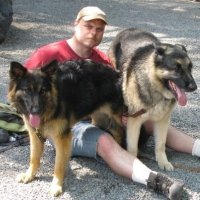 Steve Palmer is an IT professional with three decades of professional experience in data communications and information systems. He holds a bachelor's degree in mathematics, a master's degree in computer science, and a master's degree in information systems and technology management. He has been awarded 3 US patents.


Steve is also a co-founder of the Steem's Best Classical Music Facebook page, and the @classical-music steemit curation account.
Follow in RSS: @remlaps, @remlaps-lite