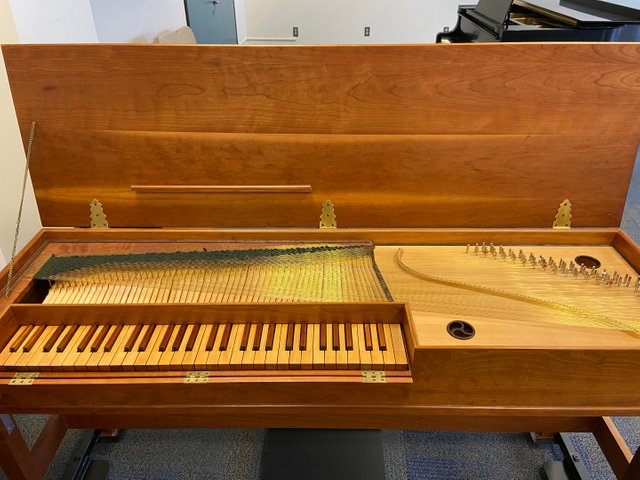 CSU's wonderful Zuckermann IV unfretted clavichord
It's been almost a month since my last post. Given that things are becoming even busier and that I haven't been feeling that great, I thought I would try to write a short(er) post now while I have a few free minutes (and the energy) to spare, since I may not have the opportunity to post anything for the next month or two.
First, the Keyboard Area concert is on Friday - Valentine's Day. It should be a great concert. It will be really nice to have the opportunity to make new, better recordings of "Rhapsody on Ancient Arabic and Greek Scales," "Star-Crossed," and a few other compositions I will be performing that night.
A few weeks ago I began to feel ill. At first I thought I might have come down with influenza, but it turns out it was/is fatigue - now chronic fatigue. Consequently, I haven't been feeling well for some time, to say the least! Nonetheless, I have a very busy schedule and I'm doing the best I can to keep up with my obligations without overdoing things.
Recently someone was questioning me about my music, and he raised a criticism that I have received before, namely that my music seems too diverse; that it draws from too many different sources. He noted two strong tendencies in my music; one towards folk music and one towards concert music. This person stated that some pieces seem to be one or the other while others seem to (explicitly) unite the two influences. However, given that he was able to detect these influences throughout my work, I think this dichotomy was not a completely valid one. However, I understood "where he was coming from," to use an American colloquialism.
I gave much thought to this conversation, for a number of reasons. Part of my response to this conversation was to compose a short clavichord work entitled "Apollonian/Dionysian," a link to which is here included. All things considered, I am glad I was able to produce this strange little work.
https://soundcloud.com/michaelcalabris/apolloniandionysian-clavichord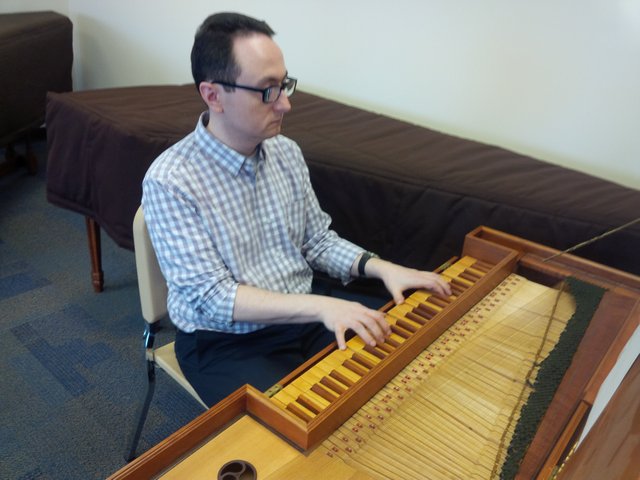 This photo was taken just prior to my recording "Apollonian/Dionysian" on February 10th
The title "Apollonian/Dionysian" refers both to the seeming musical dialectic pointed out by my correspondent as well as to the concept of the same name popularized by the German philosopher Friedrich Nietzsche in his first major work, "The Birth of Tragedy from the Spirit of Music," originally published in 1872.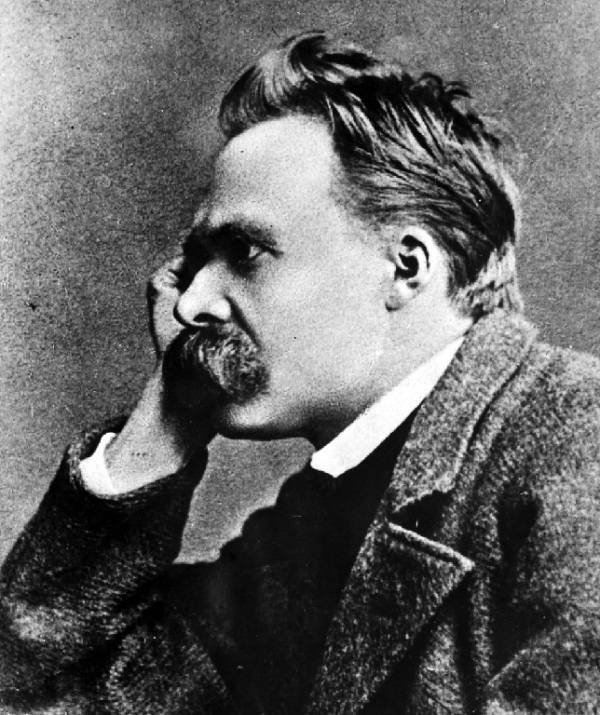 Friedrich Nietzsche (1844 - 1900)
"Apollonian/Dionysian" both distinguishes and subtly unites some of the major influences on my music as pointed out by the person with whom I held the previously mentioned conversation: Arabic/Near Eastern folk music, the music of ancient Greece, and modern & contemporary concert music.
As I was practicing the clavichord earlier this week, and with recent events in mind, I realized how much I have come to love the clavichord during the last year. It really has been like a friend. The clavichord's intimate, subtle, gentle tone has been a great comfort to me. It has been a perfect outlet for my musical voice, for my musically expressing/depicting my emotions and thoughts, etc., during the last year or so.
Despite my best efforts throughout my life I've never really succeeded in fitting into groups, interpersonal or musical - nor, apparently, have I succeeded in fitting into any recognized compositional mold. That this latter point would be deemed worthy of criticism seems quite odd given the pluralistic aesthetic of modern/contemporary Western art. My inability to fit in is something about which I've been painfully aware my entire life, but perhaps I'm finally reconciling myself to it. Maybe that's why I've been thinking of Nietzsche.
The older I get the more I realize my music has been a "music for one," for better or worse. However, the clavichord is an instrument that, so to speak, is "ok" with the presence of only one other person in the room. It doesn't want to attract a crowd or show off. It's a good instrument for someone like me.