Hello everyone! Over the next few weeks, I will be trying to finish off my Analysis of the Mozart requiem (up to Lacrymosa). The next step in that road is to Analyze Confutatis, so here is my Analysis:
Analysis
Form
I am fairly certain that this piece's form can be loosely interpreted as a binary form (which repeats) and is finished by a coda. As is common when setting texts, a strict form is not notable but that is the most realistic summarization in my opinion.
Harmonics
Overall the harmonics of this piece are pretty straight forward until the coda (at Oro supplex) in which he uses some pretty cool chromatics. I considered it to be the same material (starting with oro supplex) sequenced. Mozart seems to be tonicizing the neapolitan sixth and sequencing chromatically.
Something else interesting about this piece is that it kind of combines the blocky ideas exposed earlier in Dies Irae with the contrupuntal ideas exposed in the Kyrie (as well as other points in the requiem). I think this development of material which we have already been exposed to is part of what makes Mozart so brilliant.
Splitting of the Voices
I am quite fond of the imagery which Mozart creates by splitting the male and female voices. He directly links the higher pitched and more tender (and beautiful) female notes to the texts about salvation, and links the lower and more dark (and evil) male notes to the texts about damnation. But, in the end, the two come together for the text begging for salvation (signifying purity in my humble opinion).
Accompaniment
I think it is worth a few sentences talking about how cool this accompaniment is. It is really what brings the power to this piece and really demonstrates Mozart's abilities when it came to executing an idea.
Here's the text for Confutatis:
Confutatis maledictis,
Flammis acribus addictis,
Voca me cum benedictis.
Oro supplex et acclinis,
Cor contritum quasi cinis,
Gere curam mei finis.
When the wicked are confounded,
Doomed to flames of woe,
Call me among the blessed.
Humbly I kneel with heart's submission,
See, like ashes, my contrition,
Help me in my final condition.
Here is my analysis of Mozart's Confutatis:

Materials Used
Public Domain Performance by The Wiener Philharmonic (Found on IMSLP)
Public Domain Arrangement (Sheet Music) by Maurizio Machella (Found on cpdl.org)
Previous Analyses
Closing
Thanks for reading/watching this! Please remember that feedback is always appreciated. Please point out anything that you think might be wrong. Anyway, hopefully I will see you next time!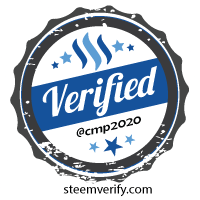 Also remember to check for: My weekly 7 post, As well as my composer birthday posts (Note) In order to encourage meaningful feedback on the platform, I will check comment trails of users who leave superficial comments (ie "Awesome post," or "Upvoted.") and will mute any users who exhibit a pattern of leaving "spammy" comments.