Good Evening, I haven't been posting ad reviewing much, but here are some recent and notable sticks I have puffed in the last few days.
The Arturo Fuente Don Carlos Private Reserve.
Just before his death last year, Carlos Fuente Sr. Had celebrated his 80th birthday, and for that the Private reserve was released. This blend was Carlos' daily smoke, and finally released for all to enjoy.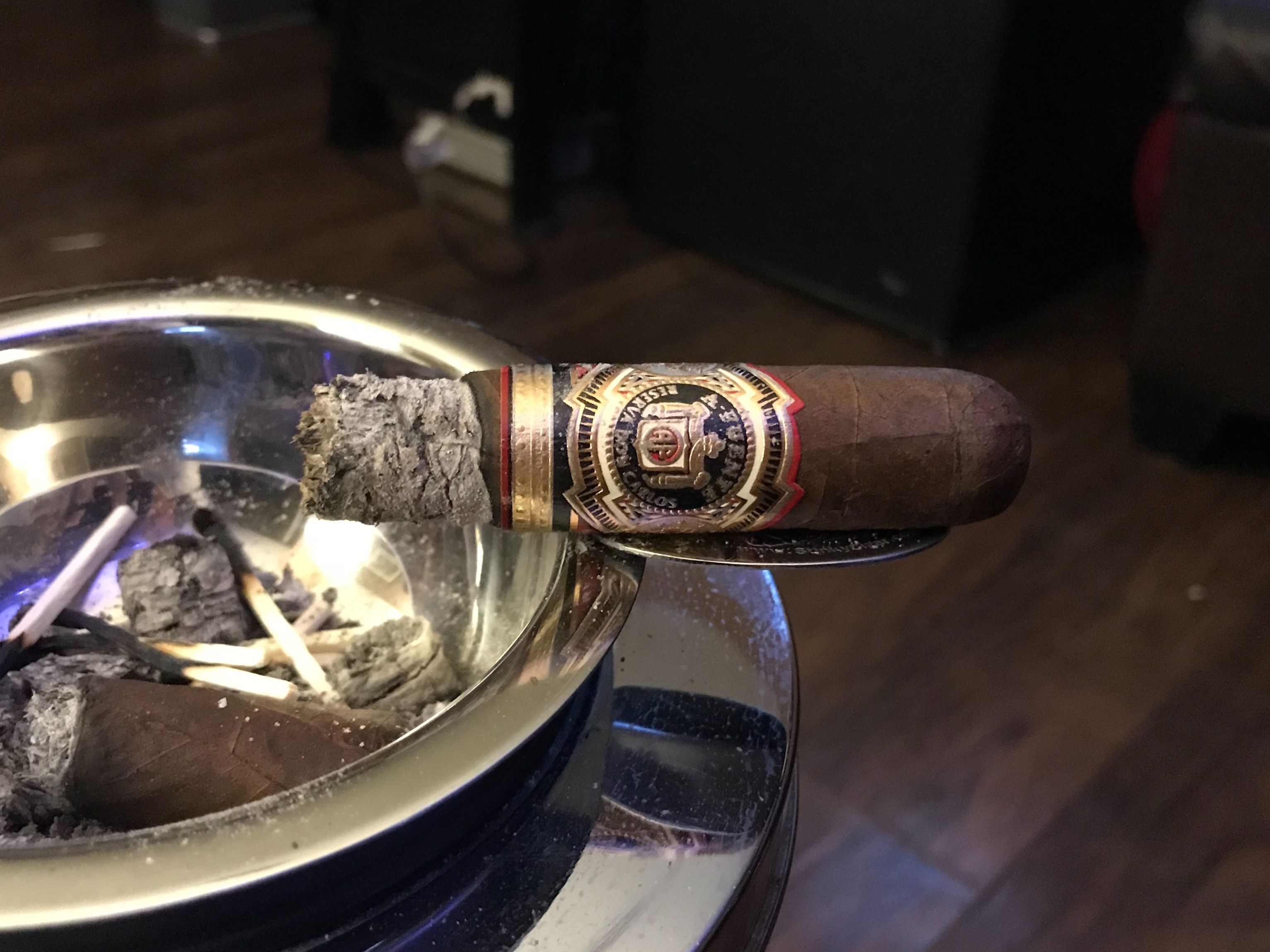 The Don Carlos Personal Reserve is a Dominican Puro, and a lovely smoke indeed. I lit one up on Saturday, mostly in honor of my daughters birthday, she selected it for me from my humidor. Such a beautiful cloudy smoke, delicate flavors of cream, cashew, rose petal, and cocoa.
My emoji rating 🤗
emoji scale(🤢😖☹️😕😐🙂😀😋🤗😍)
The CAO Brazil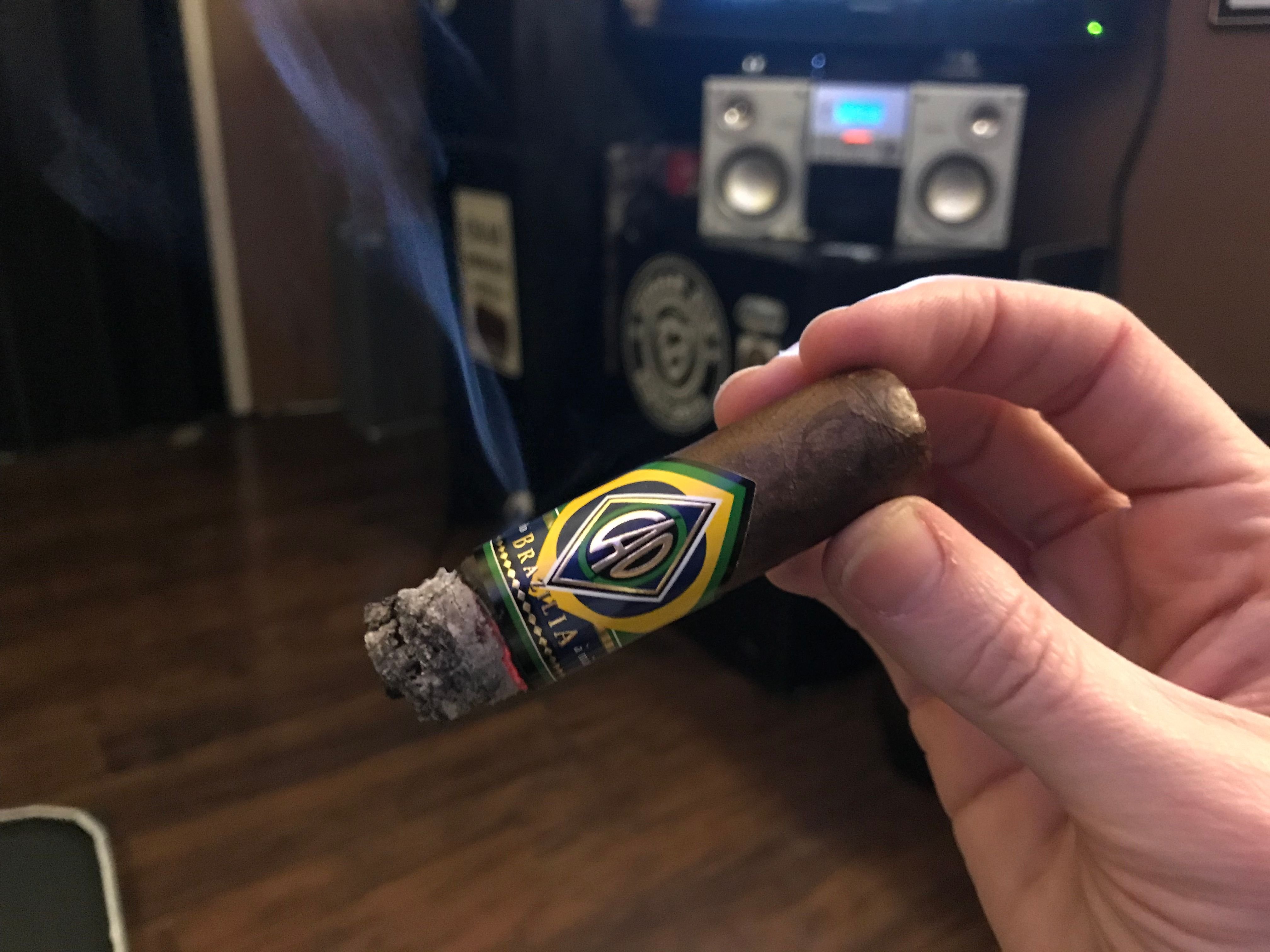 Wrapper: Brazilian
Binder: Nicaragua
Filler: Nicaragua
Vitola: 6 x 50 (Toro)
Price: $4.50
The Brazilia is a tasty but finicky cigar, you will need to be aware of the temperature while smoking, that is if you want to get the best flavors out of it. The burn-line wasn't perfect, but didn't require touching up. Smoke output was on the sparse side of the spectrum, yet satisfying enough.
The CAO Brazilia is one of those cigars that shines when considering the price, at least with online pricing, not most Cigar shops. You will find a much better deal that is under MSRP online, but may have to search a little for deals.
My emoji rating 🙂
emoji scale(🤢😖☹️😕😐🙂😀😋🤗😍)
Padron Churchill Maduro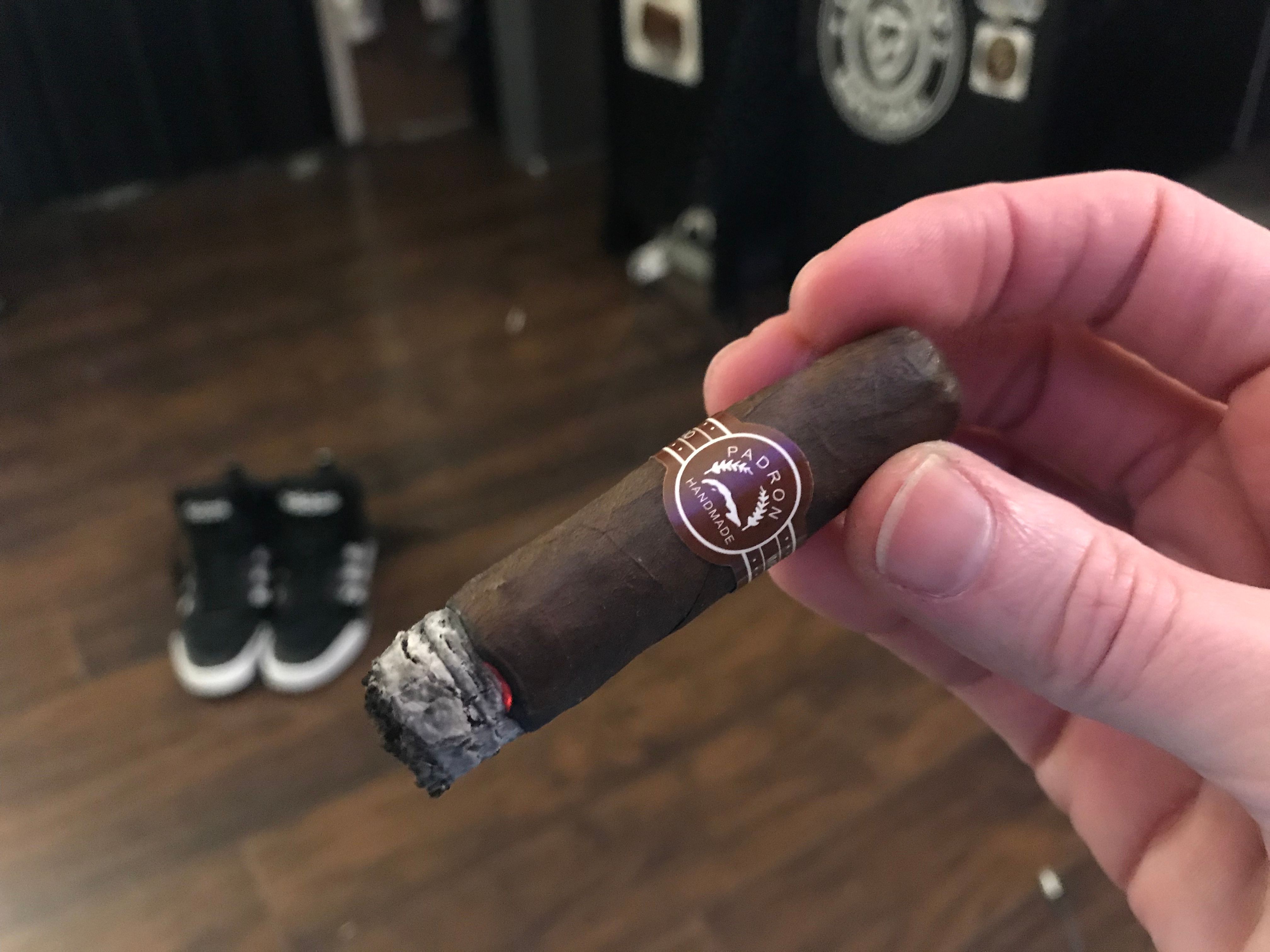 No surprise here, the Padron Churchill is my go to, and daily smoke. I purchase a box every month.
The Padron Churchill Maduro is a cigar I cannot recommend enough. If you are searching for a full flavored cigar, one that won't knock you on your backside, or hit you hard in the pocketbook, any Padron standard line cigar is a must try. I favor the churchill size out of the lineup mostly because it boarders a lancero in thickness, a 46 ring size is thin for most churchills.
My emoji rating 😋
emoji scale(🤢😖☹️😕😐🙂😀😋🤗😍)
Cheers Steemians
-Greg-