The Enchantment is quite a cool looking and unique shape cigar, it is a perfecto pyramid nub with a box press. The VSG, or Virgin Sun Grown is a 2nd tier line of the Ashton brand, is a Dominican Puro with quite a fan base. I've hung on to this particular VSG for a few years, just because it is a neat looking cigar.
![27142.jpg](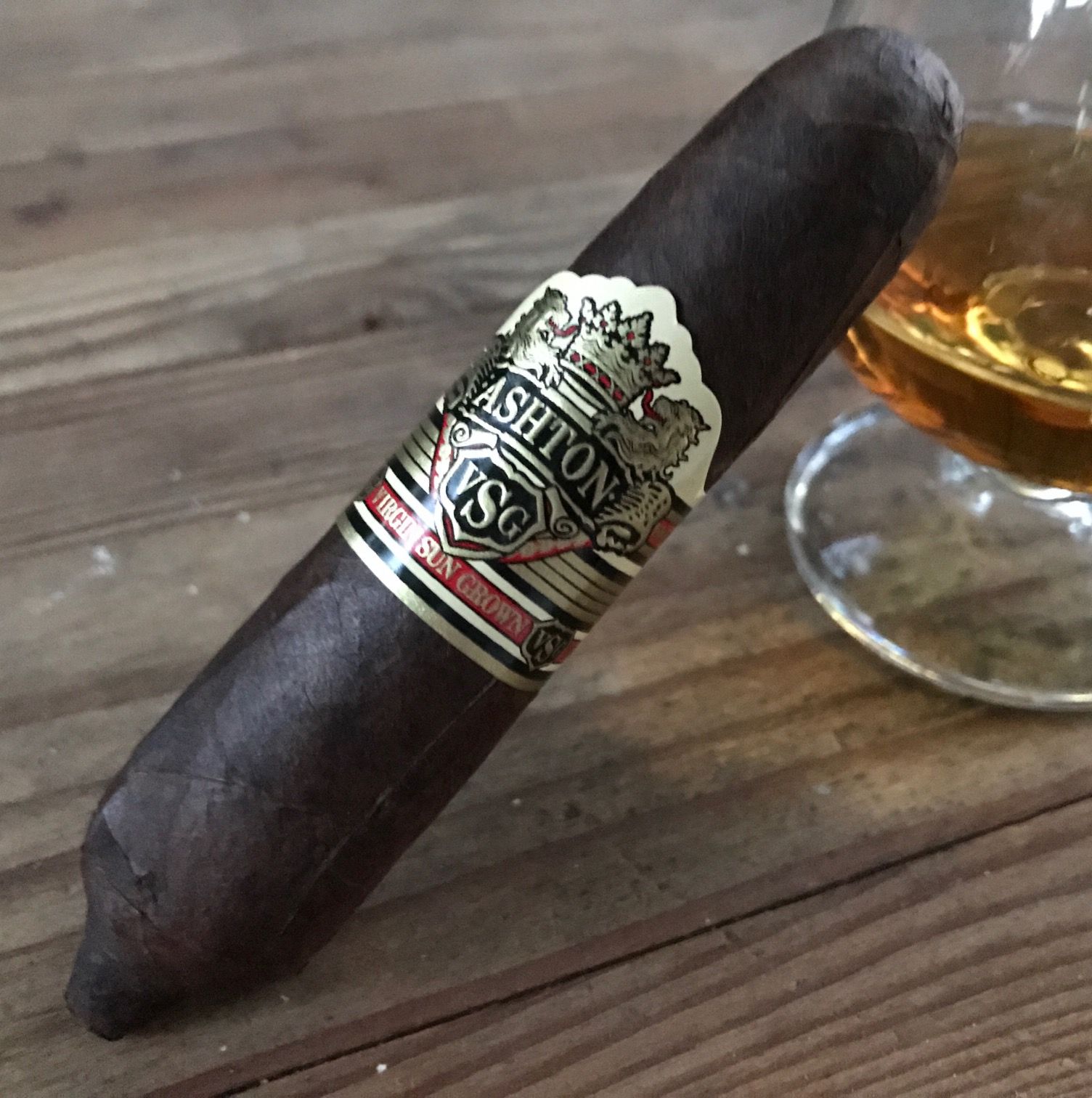 Prelight
Wrapper: Dominican Republic
Binder: Dominican Republic
Filler: Dominican Republic
Vitola: 4 3/8 x 60 - Perfecto
Price: $10
Beyond it's cool shape, the Ashton VSG has an ornate band and a wrapper that is dark chocolate brown with a lovely oil sheen.
Flavor and Smoke
The first third exudes flavor notes of sweet cedar, mint, and a white pepper spice. The smoke output is cloudy, and the retrohale nice, yet not velvet smooth.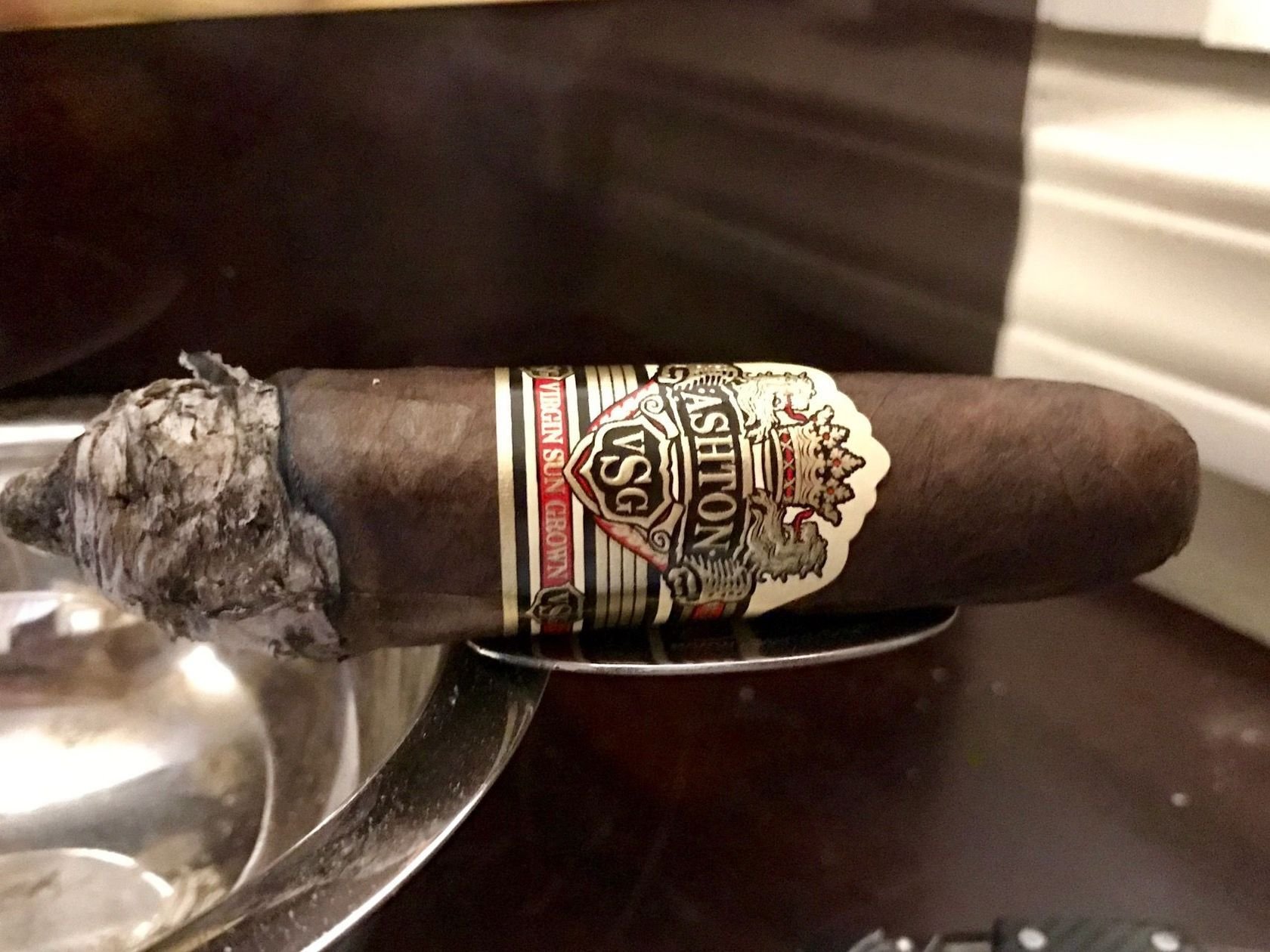 The VSG is on the fuller flavored side of the spectrum, and quite powerful after my light cobb salad: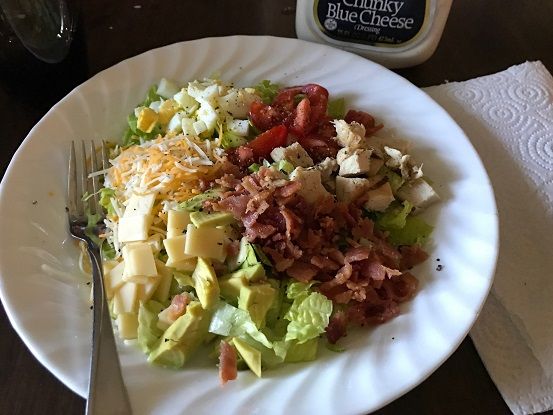 At the halfway point, where the ring gauge begins to narrow, the flavor profile darkens slightly. And adds a slight cocoa undertone. However, overall the flavors are dry. The burn line did need a little touch up previously but now is even as can be and the ash holds nicely.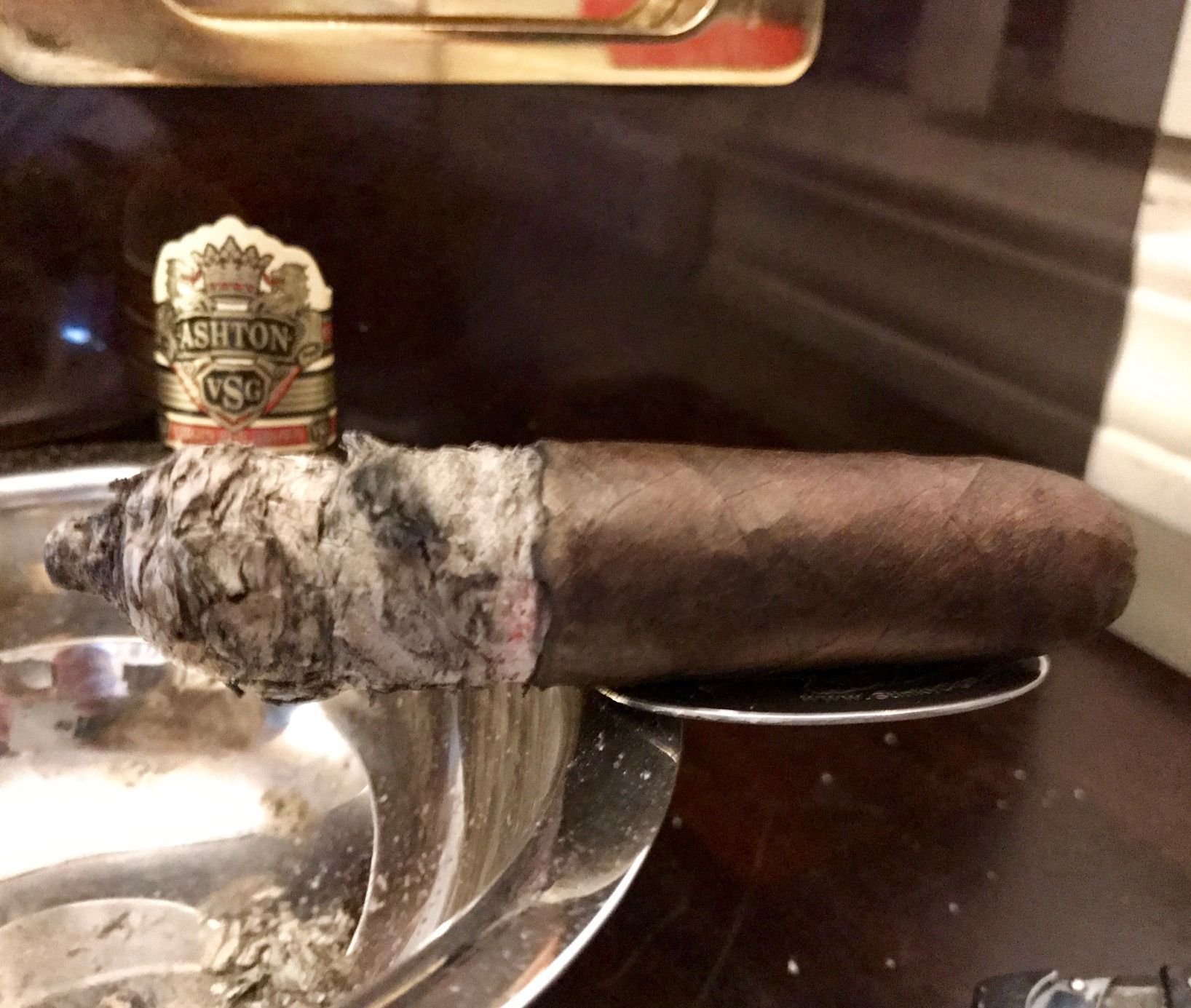 The final third provides no great changes. The VSG Enchantment fails to impress me, but it is in no way a bad cigar. The flavor profile just doesn't jive with my taste buds when price is taken into account.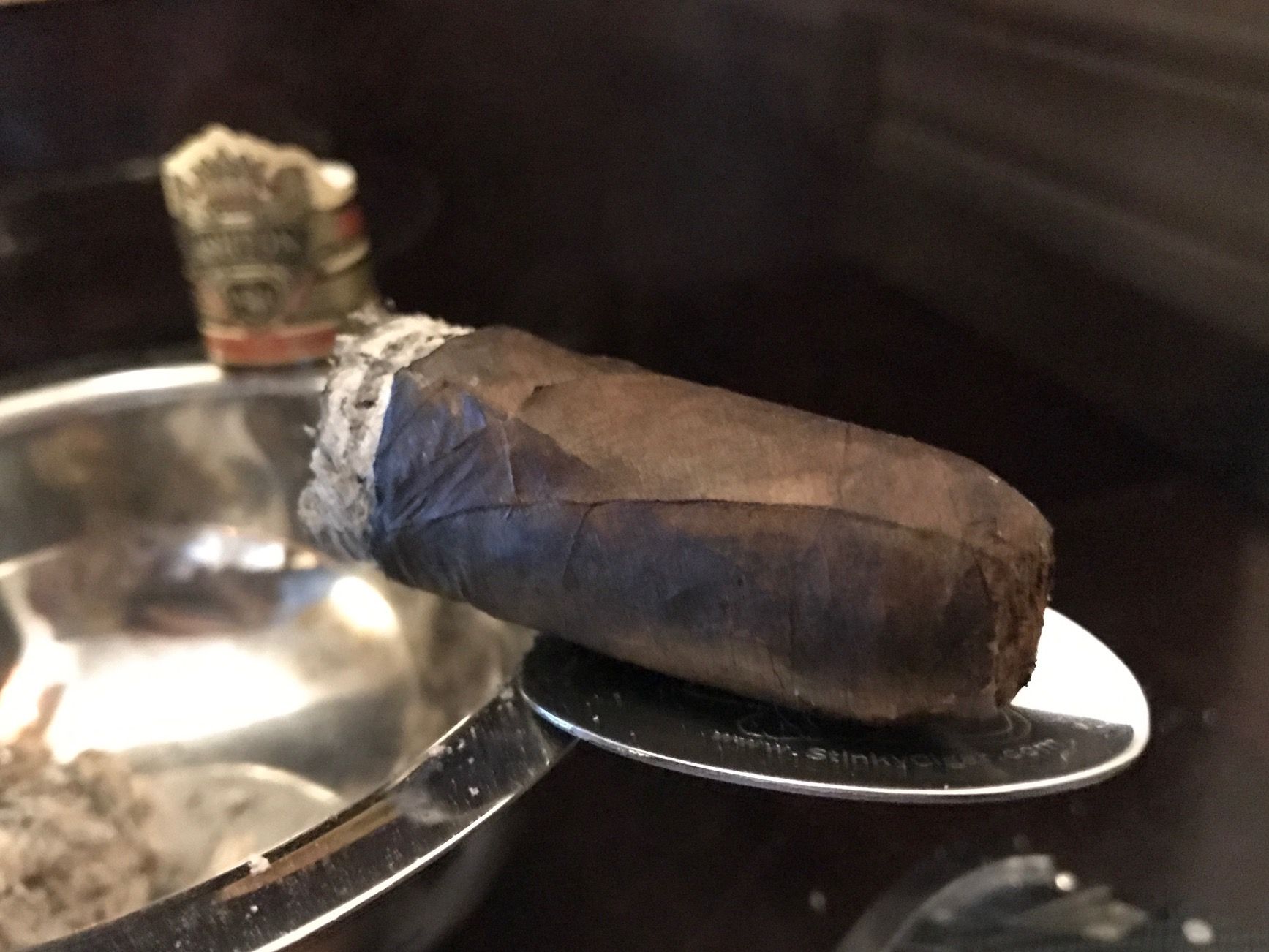 Final Thoughts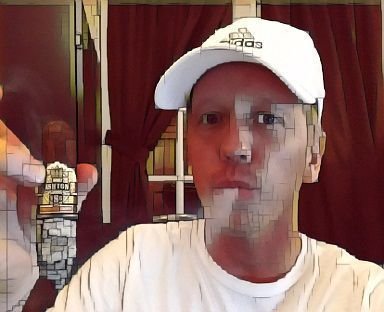 I do love Ashton, but have come to the conclusion that the VSG line is my least favorite, I even prefer the classic standard line above the VSG. For me the flavor profile on the VSG has an dryness to it that is hard to get past, but I find this with a lot of sun grown wrapped cigars.
If you love sun grown cigars, you will dig the Ashton VSG Enchantment. The price is a bit steep for a small cigar, but the craftsmanship of such a unique shape justifies it.
My emoji rating ## 😐/🙂
emoji scale(🤢😖☹️😕😐🙂😀😋🤗😍)
Smoke time: 52 minutes
Main tasting notes: Cedar, mint, white pepper spice
Strength/Body: med./med.
Cigar paired with: Appleton Estates rum
Price opinion: 👍🏻
Cheers Steemians
-Greg