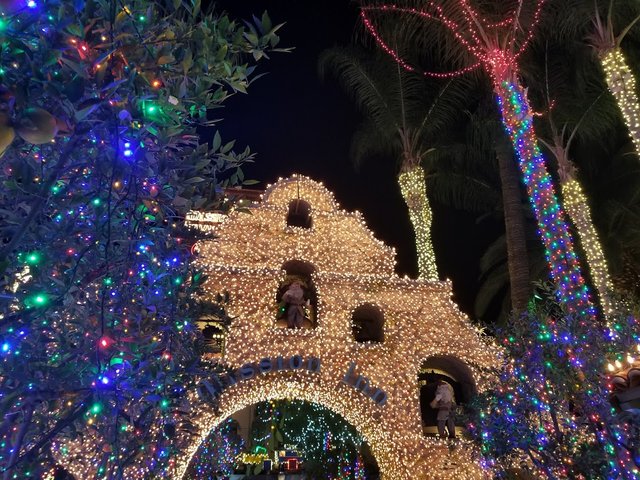 After attending the Nuclear Winter Photoshoot, my wife, William and I went to see the Riverside Festival of Lights at the Mission Inn. This annual tradition is in its 25th year and features millions of lights, many vendors, some carnival attractions, carriage and wagon rides.
Seeing it in pictures is no comparison to visiting the event in person, which runs through January 6th (The 12th day of Christmas).
These pictures were taken by my wife Cherie Beach on her Samsung Galaxy s8.