My Christmas Gift to You!
Today I have a special gift for my readers on Steemit. This year I published 4 classes on SkillShare and I'm giving free coupons to all of you.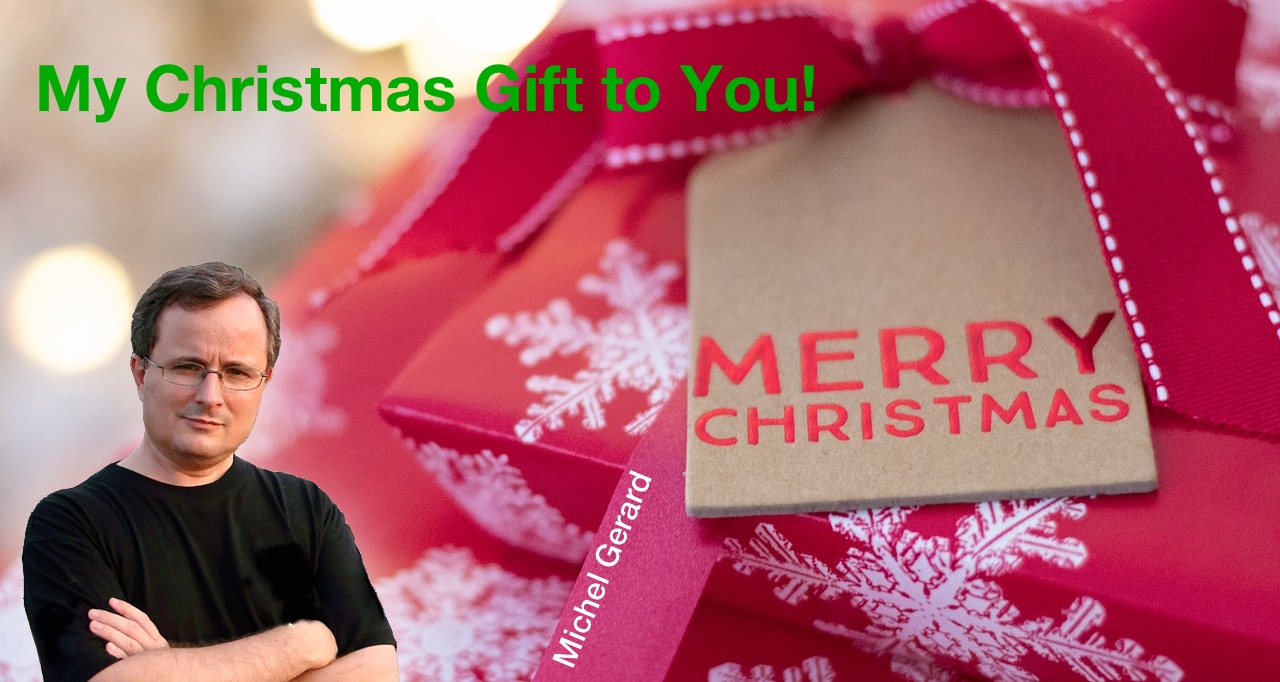 I hope that this will be useful for you and if you know someone who would be interested to take one or all of the classes for free, please send them the URL of this post. You may also want to share this post on Facebook, Twitter and resteem.
My Christmas Gift to You!

This year was very interesting for me as I started many different things. Cryptocurrency is one of them, as well as blogging on Steemit, but I also started teaching on SkillShare.

I made 4 classes about Internet Marketing and they took quite a lot of time to make as I like to polish things I make. I was very enthusiastic teaching on SkillShare at the beginning, but they changed their payment plan, and it makes it very difficult now to get paid a fair amount for the time spent, unless you have 50 classes and promote them continuously. 
I have several ideas for new classes I'd like to make, and if my crypto portfolio works in my favor in 2018, I may make time to teach more classes.
The first thing I can offer you is a free trial for 2 months of Premium on Skillshare. This is an affiliate link that I'm giving you and as you will be able to watch all Premium classes on Skillshare for 2 months, you will have to enter your credit card with them, and I will get a $10 referral payment.

The link is: http://pantika.us/skillshare

Now, you do not have to sign-up to watch my 4 classes on SkillShare because I'm giving you free coupons.
This is an example of a class, they are well structured and have several short videos.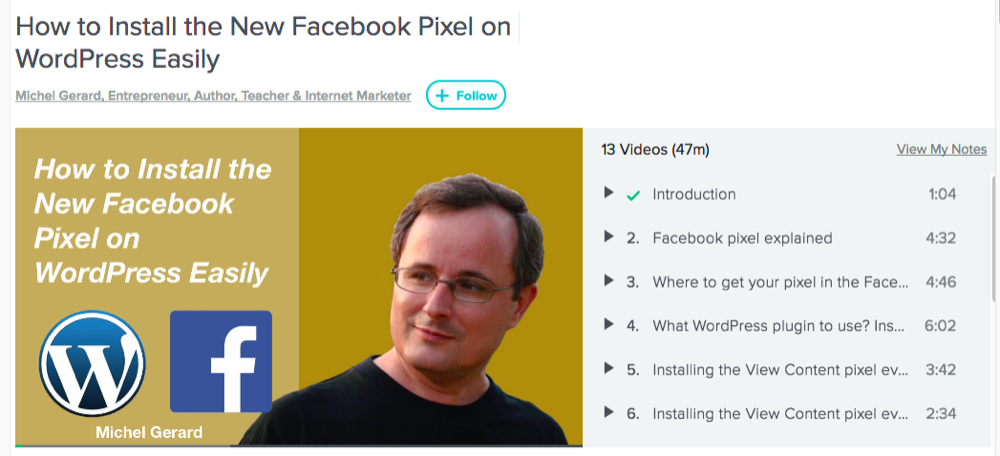 Free coupons to all my classes on SkillShare

In order to redeem each class, click on the link and sign-up for a free account on SkillShare. Ignore their Premium offer, just take the free account. When the first class is added, then log out. Click on the second link and this time log in. Then log out, and so on...

How to Install the New Facebook Pixel on WordPress Easily
http://skl.sh/2kZs6Oe

Set up an AdWords Manager Account to Manage Several Accounts
http://skl.sh/2lwSwVj



Protect your WordPress Blog from Brute Force Attacks
http://skl.sh/2lwIHXc

How to Easily Optimize your Images and Accelerate your Website
http://skl.sh/2kPQ52y 

If you have any issue with the free coupons, comment under the post and I'll help you with that.
I hope that you will enjoy thes 4 classes as I enjoyed making them and if you do take them, I'd really appreciate a review on them on SkillShare. This can help a lot to have the classes more visible for other students who would be interested to take them and that also will motivate me to make new ones next year.
Would you upvote this post and follow me for more because this will show me your appreciation and encourage me to write more posts like this one?
Merry Christmas!
Michel Gerard