Good Afternoon steemians. For those of us who are Christians, I hope we all went to church today.
---
![image](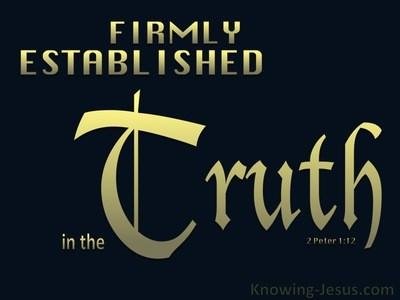 ) Here's a Scripture to bless our soul 2Peter 1: 12
"Therefore I will not be neglegient to remind you of these things, though you know them, and are established in the present truth."
---
Christ is the present truth.
Thank you for reading.
Scripture is taken from the NKJV.