1 Samuel 10:6 - "And the Spirit of the Lord will come upon thee, and thou shalt prophesy with them, and shalt be turned into another man."
---
image source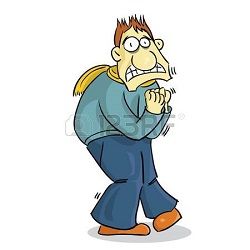 ---
We must mature in the things of God. There has to be a personal transformation to be in a position to be a captain of God's resoures. God takes us through this process stage by stage until we are fully matured.
---
O God my father, turn me into another man, give me a new heart. Help me O God, for the sake of your inheritance. Change my life from sin to righteousness, from carnality to spirituality. In the name of Jesus. Amen
---
Galatians 4:7 - "Wherefore thou art no more a servant, but a son; and if a son, then an heir of God through Christ."
---
We have to live as sons of God. We must make it our heart's desire to live godly, walking in holiness.
---
1 corinthians 15:53 - "For this corruptible must put on incorruption, and this mortal must put on immortality."
---
Make war against the enemy, take the offensive. Praise God as a weapon of warfare. Bruise the head of the serpent. Follow hard after Jesus.
---
The flesh is the covering we must put off so our spirit man can shine forth
---
---
Thank you for reading this article

---
Resteem your coolest article here (its free!):
Abasinkanga Resteem Service
---
UPVOTE • RESTEEM • FOLLOW • COMMENT
---