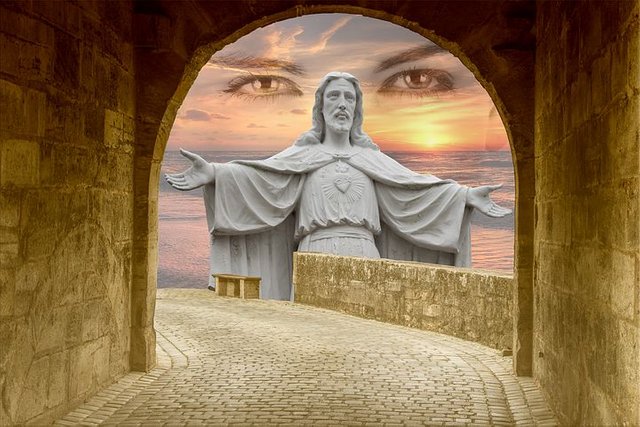 Image credit: Pixabay CC0
The race is not for the mighty
The race is not for the swift
Only God showeth Mercy
His Mercy His Mercy
We are not strong on our own
We are strong through Christ
We are feeble without him
His mercy His mercy
We are all Sinners
But justified by his mercy
This mercy keep speaking for us
Oh what a REDEMPTION
His mercy to us all
Cant be explained or quantified
His mercy so deep that the end we cannot see
His mercy has kept us all
By his mercy we are not consumed
Even when we pass through fire
Even when we walked through the valley of death.
His Mercy Of his Mercy.
His compassionate tender mercy
From the Father to his Children
He has not withdrawn it from us
That the key to our existence
Father Thank you for your mercy.
Halleluyah Halleluyah
His mercy keeps me shouting halleluyah
The song of praising him
Your mercy oh Lord is my reason for Shouting HALLELUYAH.
lamentations 2:22-23
It is of the Lord's mercies that we are not consumed, because his compassions fail not
Romans 9:16
so then it is not of him that willeth, nor of him that runneth, but of God that sheweth mercy.
THANKS FOR READING