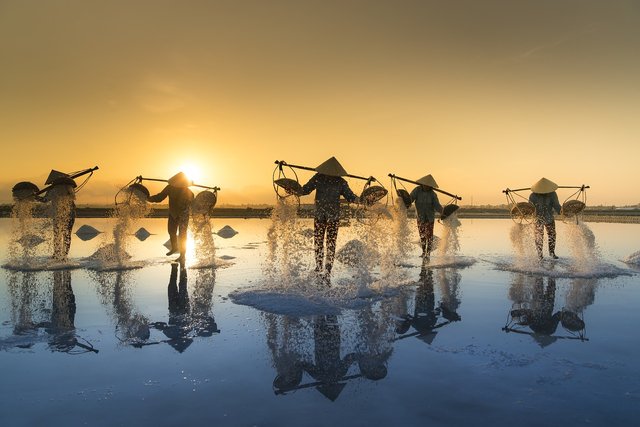 Image source: pixabay CC0
James 2:14
Scripture was saying here that... what those it profit a man..if he says he has faithand does not have work... can faith save him? Noo.. because both work hand in hand... which is faith and work... without work faith is meaningless and without faith work is meaningless.
And we should not forget we work by faith not by sight
We all no that nobody can see Faith but we can prove it through our work.
It's important to know that work follow Faith in our Christian race.
Faith is demonstrated by our actions which is work.. can we now see that both work together
We can't cook without Kerosene.. dough the stove is made available .but if kerosene is not found it useless.
Scripture says in James chapter 2 vs 18 that Show me your faith without works and I will show you my faith by my works
That is in our Christian race if truly we want to move mountains,we want God use us but we can tarry until we carry it's not.
We can't press until something happens.. it's nothing.
Our press is the work that we make our faith complete.
Once we are saved as believers we are expected to do good works
For example....I have faith that God will provide all my needs according to his riches in glory... that is Faith
A man that stay indoor and expect God should bless him without his work but with faith only...such man is a mediocre... he has not started at all
Even God don't appreciate lazy people
A man is justified by work and not faith ONLY
Our Father Abraham was justified by works when he offered Issac His son on the alter
There's a place of work nd there's a place of faith
IT's another thing to have work and another thing to have faith
If a man goes to the mountain nd his praying everyday that God provide this nd that without your work First am sorry to say U are just waiting your precious
U most have look for one thing or the other to do that will fetch you Money..u will start from there that your work nd through your faith..
This is an extract from a whatsapp bible study anchored by Sis Bamidele Omolayo.
Thanks for reading