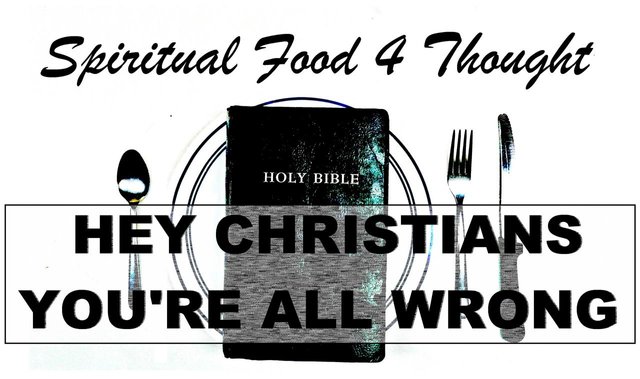 Don't worry, I only use that title to prove a point, although it is true.
---
No believer, church, pastor, denomination, or group of believers has it all figured out 100% accurately. If we are going to learn or grow, we need to be humble and understand that we are all wrong, at least on some things.
I share this video as part of laying the foundation for this channel, to help "till the spiritual soil" so that viewers will be more likely to receive the things that I will share in the future.

HEY CHRISTIANS, YOU'RE ALL WRONG VIDEO

Until next time…

GIF provided by @anzirpasai
---
Bitcoin (BTC) - 35jP794XJ1yHUaoxuQUXwGPyCuy6zyiQA5

---