DAILY INSPIRATION FOR STEEMIANS: YOU HAVE A GREAT AND POWERFUL GOD
...and there is nothing He will and can do for you. There is no problem too big, no mountain too tall He cannot handle.
He made all things as beautiful and as perfect with His creative words and made them even wonderful with His mighty hands.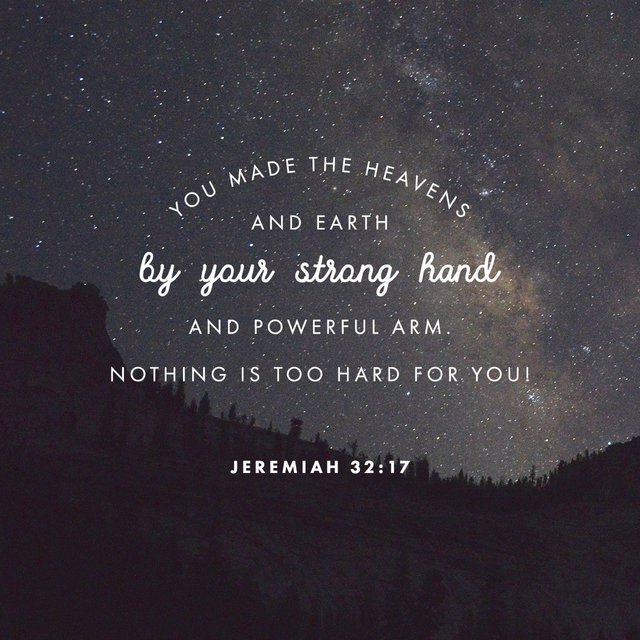 We have an awesome and great God and He is our Father and we are His children. We are protected and we are blessed. He created a world full of wonderful things that speak of His greatness and compassion.
Let's praise our Creator and Mighty God!
"Alas, Lord God! Behold, You have made the heavens and the earth by Your great power and by Your outstretched arm! There is nothing too hard or too wonderful for You–"
Jeremiah 32:17 AMPC
https://bible.com/bible/8/jer.32.17.AMPC
Upvote and Resteem, pretty please..


FOLLOW @cjclaro if you are blessed by God's Word today or you are into rainbow, sunset, golden hour, black and white, macro, rain, nature, or smartphone photography and just about anything on photography.