DAILY INSPIRATION FOR STEEMIANS: GOD FIRST
...and everything else will follow. The desires of your heart shall be given to you according to His love, mercy, and grace.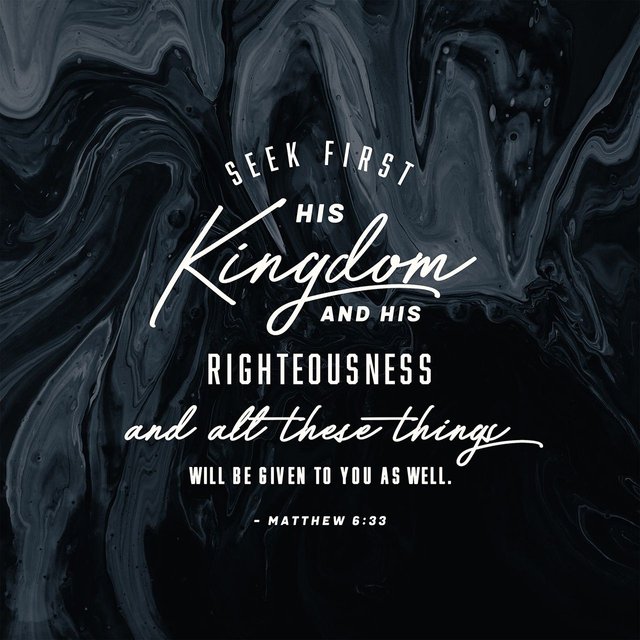 This text is probably the second most memorized verse in the Bible aside from John 3:16.
Songs have been written about this verse because it tells about God's providential character and His desires for His people's needs and wants.
However, some might misinterpret this as a way of asking God for anything. Selfish desires and material things that put a wedge between us and God is not what God wants.
Anything and everything that will bring us closer to God and honor and glorify Him are what we should ask.
Remember, seek "first" the kingdom of God.
"But seek (aim at and strive after) first of all His kingdom and His righteousness (His way of doing and being right), and then all these things taken together will be given you besides."
Matthew 6:33 AMPC
https://bible.com/bible/8/mat.6.33.AMPC
Upvote and Resteem, pretty please..


FOLLOW @cjclaro if you are blessed by God's Word today or you are into rainbow, sunset, golden hour, black and white, macro, rain, nature, or smartphone photography and just about anything on photography.