You Can Also Make It In Life!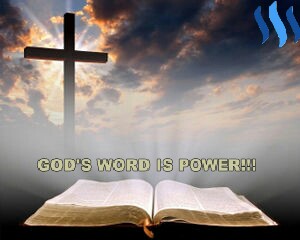 He sent his word, and healed them, and delivered them from their destructions. Psalms 107:20 (KJV)..
The opening scripture talks about the indisputable dominance of God's power over the people. Also note that, the Word of God can also be seen as the power of God, because from biblical evidences, when the Lord wants to work either in heaven or right here on earth, He first uses his Word.
A perfect instance of this gospel can be found in Genesis chapter one, God used the power of His Word to create the heaven, earth and the things that lives in it. This is the same way He used His Word to amend the lives of the people of Israel at their times of great distress.
My brethren, God's Word can brighten your life and transform you to be the right personnel. Whatever awful situation you find yourself, you just need to go into the scripture and search God's Word for it.
Use the Word with faith, and whatever you may desire shall be granted by the power of God. As a child of God, you're destined to benefit from His holy Words. Hallelujah! Share your testimonies below.
Bible verse: http://biblehub.com/
Vote and follow for more.
Thank you.