Do you want to see the Kingdom of God❔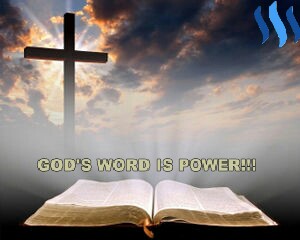 Jesus answered and said unto him, Verily, verily, I say unto thee, Except a man be born again, he cannot see the kingdom of God. John 3:3 (KJV)..
The knowledge you lack can be detrimental to your future prosperity. God is the creator of the universe and Has put in place laws to govern it. The Kingdom of God also has laws that govern it. One of the laws is what Jesus Christ quoted in the opening Scripture. It is indeed true that if you want to see the Kingdom of God, you have to be born again. God is holy and sin cannot enter His Kingdom. Mankind sinned in Adam and Eve, hence, no one can see or even enter the Kingdom of God without being born again. The president or heir of the Kingdom of God is Jesus Christ of Nazareth, and until you accept Him as Lord and personal Saviour, you cannot see and enter the Kingdom of God. He is The One who died for mankind's sin on the cross, therefore, God made Him heir and president of His Kingdom. Born again is a spiritual birth by the Holy Spirit into the Kingdom of God. Dear beloved, you are not going to live on this earth forever. Think about your soul and secure eternal life and rest for your soul. Hallelujah! Be An Overcomer!
Bible verse: http://biblehub.com/
Vote and follow for more.
Thank you.