Do you want to enjoy the Holy Spirit❓❔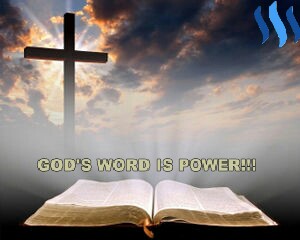 Then Peter said unto them, Repent, and be baptized every one of you in the name of Jesus Christ for the remission of sins, and ye shall receive the gift of the Holy Ghost. Acts 2:38 (KJV)..
The kind of power you have in you will define your greatness. There are many people who want to be great but do not know how to do so. Others use their own wisdom to be great by seeking political power.
The one who defines true greatness is God Almighty. His definition of greatness is the Holy Spirit. The Holy Spirit is the Spirit of God who acted on the Word of God for the universe to be created. If you have the Holy Spirit in you, then you are potentially a great person because He will teach you how to achieve greatness in your life, John 16:13-14.
What do I do to receive the Holy Spirit? The answer lies in the opening Scripture: repent from your sins, receive Jesus Christ as Lord and personal Saviour, and the Holy Spirit will come into your heart. Cooperate with Him, learn from Him, allow Him to lead you, and you shall be great on earth. Hallelujah! Be An Overcomer!
Bible verse: http://biblehub.com/
Vote and follow for more.
Thank you.