Bible Study Devotional: John 3:15-16. "For God So Loved The World That He Gave His Only Begotten Son"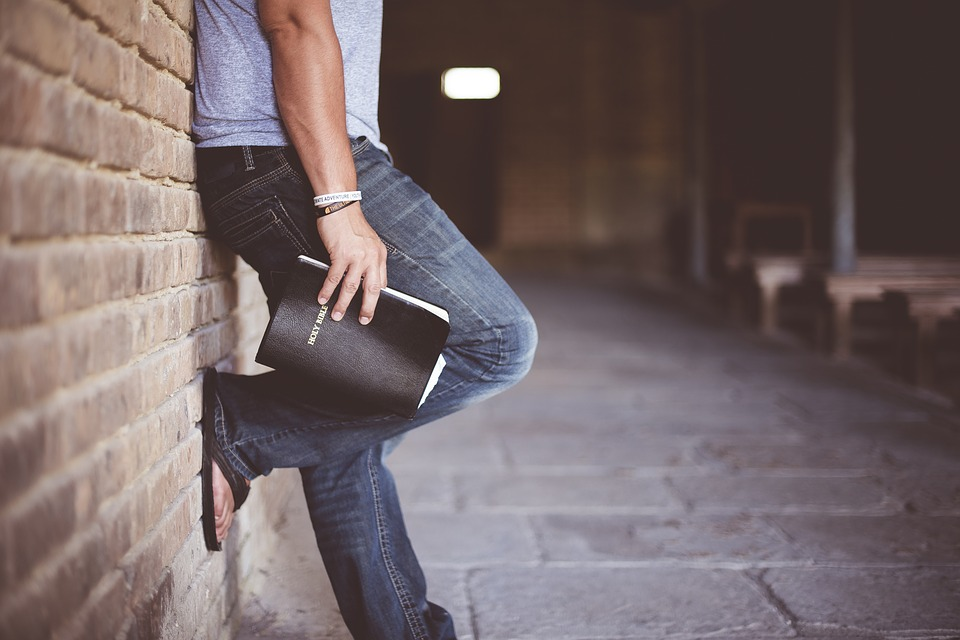 The following words have been memorized and repeated by Christians the world over because of their clarity, beauty and power. Most of all, they have been cherished because of the immensity of their importance and their implications.
John 3:16 is probably the best-known verse in the Bible. Those who belong to God through belief have the privilege, through grace, to enjoy the greatest gift that God has ever given.
3:15 That whosoever believeth in him should not perish, but have eternal life.
If you remember, in the previous study, Jesus stated that He as the heavenly Son of Man must be lifted up and in this verse, he explains that whoever sees him "lifted up" and believes will "not perish, but have eternal life."
Jesus took the poisonous and deadly effects of sin away from those who believe in him and his work through death and resurrection. This work of the Messiah delivers believers from perishing or being "destroyed" by sin and death and rather grants them "eternal life" as children of God.
3:16 For God so loved the world, that he gave his only begotten Son, that whosoever believeth in him should not perish, but have everlasting life.
The Bible is full of beautiful words, verses and teachings but here they are, some of the most amazing words that have ever been uttered! If this verse is true, and I assure you it is, it gives us a glimpse of the awe-inspiring plan of God from the beginning of his creating the world and making human beings to his plans for eternity.
There are several things I would like to make clear in expounding on this verse.
It says that God so loved "the world." In the New Testament, "the world" is often used of fallen humanity and those who actually do not believe in or even hate God and his people. God loved humanity so much that he gave the greatest gift possible in order to give all the chance of returning to him and attaining eternal life.
There are also teachings in the New Testament that make it clear that "the world" is not just fallen humanity but that it is actually all of creation. The created world was effected negatively by the fall of humankind and the Apostle Paul goes so far as to join fallen humanity with the rest of the earth and everything on it in Romans 8:21-22.
He says,
"Because the creature itself also shall be delivered from the bondage of corruption into the glorious liberty of the children of God. For we know that the whole creation groaneth and travaileth in pain together until now."
As you can see, both the salvation, well-being and healing of humans and the health, healing and well-being of the planet is important to God. He loves his creations! Every one of them.
The promise within John 3:16 is that any and every person who "believes in" or "has full trust and faith in" the Son of God will not experience destruction, but that they will rather be given life that lasts forever. Humans have sought after immortality for all of written history. Some of the earliest works of literature from ancient civilizations like the Sumerian Epic of Gilgamesh tell of the hero seeking after eternal life. Ancient Chinese Taoist masters tried to attain immortality through meditation, breathing and physical exercises, and herbal remedies. Wealthy Egyptians tried to ensure their mummified remains were preserved and attempted to take their riches with them when they died. The search for immortality has always been universal and it is alive and well today, some seek for it through religious beliefs and others through science.
One thing we should all admit is that we are not so in control of our final destiny that we have the ability to affect our eternal future alone. The recipe for eternal life and eternal blissful existence in communion with the Eternal One is given in these very verses that we are reading here.
Amen.
"For wisdom is better than rubies; and all the things that may be desired are not to be compared to it." – Proverbs 8:11
All Bible Verses are from the KJV Unless Otherwise Noted
All images used are in the public domain from Pixabay
Follow me @wisdom7 for more!