Bible Study Devotional: John 2:17-21. Jesus, The Temple Of God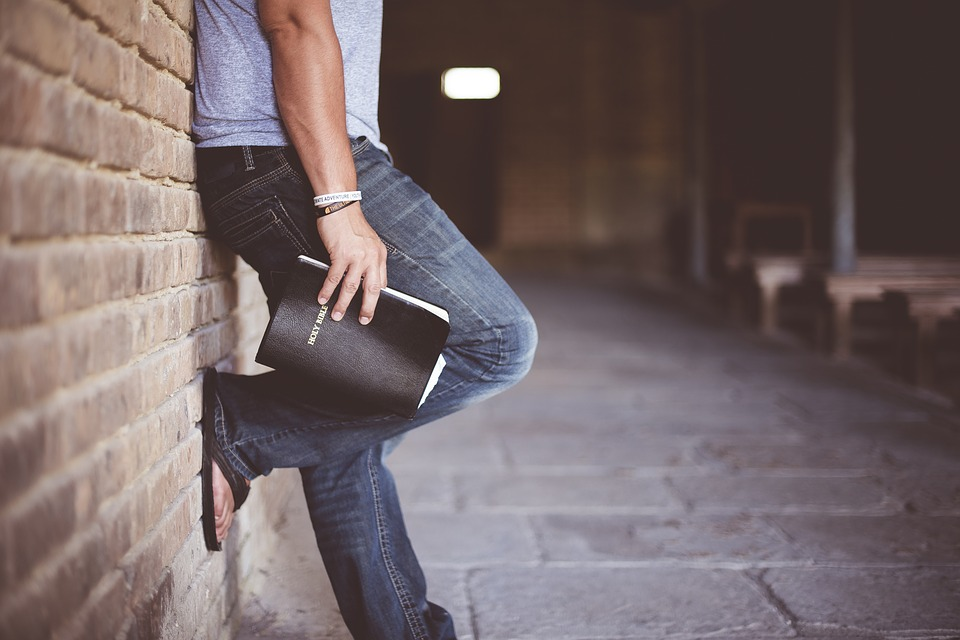 17 And his disciples remembered that it was written, The zeal of thine house hath eaten me up.
We have noted in previous studies that, when a verse or part of a verse is referenced in the New Testament and sourced from the Old Testament, we should go back to that verse to fully understand the hinted meaning! The disciples are referencing Psalm 69:9, where it says: "For the zeal of thine house hath eaten me up; and the reproaches of them that reproached thee are fallen upon me." Biblically, zeal or "jealously" is not a bad thing. In fact, God is often said to be "jealous" over his people because they are his special possession.
If you notice the second part of the verse, it is said that "the reproaches of them that reproached thee are fallen upon me." What does this mean? It reminds me of the verse in Isaiah 25:8 that states: "He will swallow up death in victory; and the Lord God will wipe away tears from off all faces; and the rebuke of his people shall he take away from off all the earth: for the Lord hath spoken it." (italics mine).
Jesus is the one who takes away those insults, reproaches, and accusations that are due to us for our sins! His resurrection swallows up death in victory! He wipes away every tear from his children's faces.
18 Then answered the Jews and said unto him, What sign shewest thou unto us, seeing that thou doest these things?
It is said in the New Testament that the Jews seek after a sign. This is because there were several things that proved a prophet or teacher was from God. One major thing that demonstrated a holy man's genuineness were the miracles that surrounded him. Moses was seen as the example, and the many signs or miracles that followed him were always sought after by the people of Israel.
19 Jesus answered and said unto them, Destroy this temple, and in three days I will raise it up.
When Jesus says "this temple," the word that is being used for "temple" is "naos" in Greek and even though it is used of the temple in Jerusalem it can also be taken to mean a "dwelling place for the Holy." This wordplay demonstrates that Jesus was speaking of his own body as a temple or dwelling place of God.
20 Then said the Jews, Forty and six years was this temple in building, and wilt thou rear it up in three days?
These verses demonstrate the understanding that Jesus had of his resurrection and that he knew what would happen three days after the temple of his body was "destroyed."
21 But he spake of the temple of his body.
Here is that word for "dwelling place of the Holy" again. This biblical perception of the body does not just apply to Jesus! Later in the New Testament, Paul expounds on this idea in 1 Corinthians 3:16 and says, "Know ye not that ye are the temple of God, and that the Spirit of God dwelleth in you?"
The key is that every believer, everyone who has the Spirit of God dwelling within them, is the dwelling place of God himself! This concept is deeper than we can imagine, and it should remind each of us of the importance of every moment in our lives, no matter how insignificant they may seem. God is not just with us all the time, ready to help us through any external circumstance, but he is within us and willing to transform our inner spiritual lives into something amazing and powerful.
Prayer:
Father, help me to remember that you are always here within me and that I am your temple. I ask you to make your Presence known to me always, I believe you are there. I don't just believe you are there, but I know you are right here with and within me. Thank you for your zeal for me, for showing me that you care. Help me to place you in the center of my life and realize how much you love me, that I may truly find joy and meaning in every moment.
Amen
"For wisdom is better than rubies; and all the things that may be desired are not to be compared to it." – Proverbs 8:11
All Bible Verses are from the KJV Unless Otherwise Noted
All images used are in the public domain from Pixabay
Follow me @wisdom7 for more!