What the Bible says about purity in the spirit—Matthew 5:8 Blessed are the pure in heart: for they shall see God.
---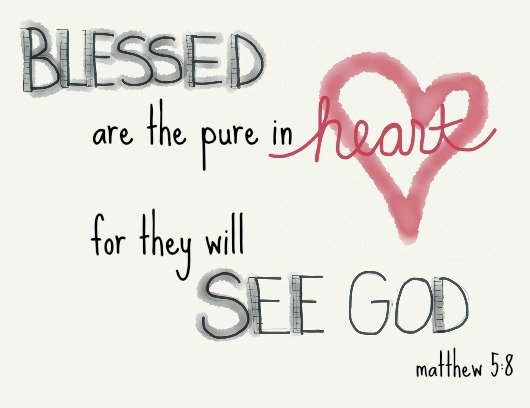 Image source.
---
Purity of the spirit is what one achieve by constantly beholding the glory of God through fellowship with the father and his son Jesus Christ, as we behold his glory, we're changed from glory to glory in the Image of Christ, the Image of Christ incorporates purity of the heart. No man can come to that level of purity by works, it's purely possible by regeneration by the spirit of God.
Faith is calling!
---
---
Bible Copyright Reference: "King James Version", Holy Bible.
Please upvote and resteem this post if you found it good for others.
Join christian-trail curation trail @ https://steemauto.com , register and help in encouraging one another in steemit.

Also fellow christians if haven't done so please read this post for building the christian community on steemit here: https://steemit.com/christian-trail/@wilx/christians-on-steemit-let-us-follow-and-support-each-other-pt-7-join-the-christian-trail
---


Join #flaminghelpers trail with @flamingbot and add @flaminghelpers to your auto vote for more curation rewards.
Support @flaminghelpers for christianity post free curation services
Thanks for your support.
---

Follow my Facebook evangelism page for more communication on our most holy faith
SEEKERS OF TRUE RICHES
You can also listen to our audio/video full gospel messages on our YouTube channel
For prayers and further interactions send us an email at maxdevalue@gmail.com
---
Should you have a question or contribution; drop a comment below at comment section, I so much will appreciate that.
Reach out to me on steemit private chat @maxdevalue
AT THE INCREASE OF HIS KINGDOM THERE SHALL BE NO END!
---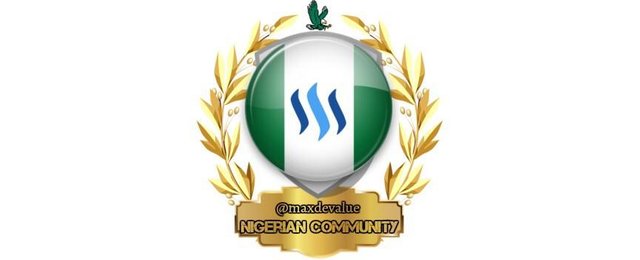 Thanks to @gbenga and @jodipamungkas for this wonderful badge.
Thank you for reading