The faith has once, for all, been delivered to the saints. God has said it all in Jesus Christ, and He intends to save the world, through Christ, and through no other.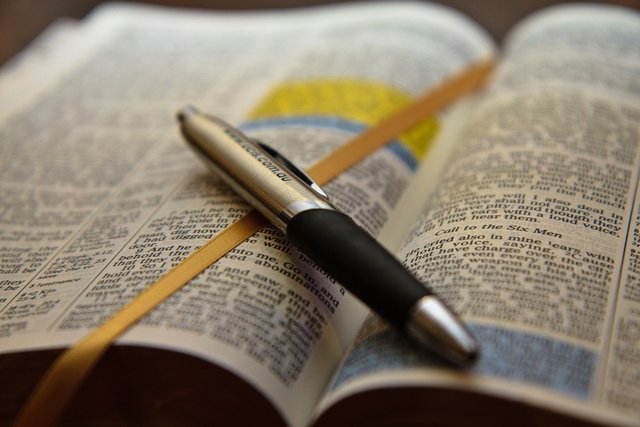 Jude 3 English Standard Version (ESV)
Judgment on False Teachers
3 Beloved, although I was very eager to write to you about our common salvation, I found it necessary to write appealing to you to contend for the faith that was once for all delivered to the saints.
John 14:6 English Standard Version (ESV)
6 Jesus said to him, "I am the way, and the truth, and the life. No one comes to the Father except through me.


Source
The Only Way
The citations above make it crystal clear, the Gospel of salvation through Christ alone, is God's truth, and any additions are false heresy.
The God of the bible is clear, Jesus is the only way to life, and that separation from that loving father is hell itself, death eternal and suffering everlasting. How is this God good and worthy of our praise? This God who casts out and condemns non-believers for all eternity?
Before we criticize the perfect judgement of the eternal living God, source of all love, wisdom, discernment and righteousness, we must ask, one question: "what would you have God do, make a way to forgive all sin?"
As C.S. Lewis said, He has done so.
"In the long run the answer to all those who object to the doctrine of hell, is itself a question: What are you asking God to do? To wipe out their past sins and, at all costs, to give them a fresh start, smoothing every difficulty and offering every miraculous help? But He has done so, on Calvary. To forgive them? They will not be forgiven. To leave them alone? Alas, I am afraid that is what He does."
― C.S. Lewis, The Problem of Pain (1940)
"There are only two kinds of people in the end: those who say to God, "Thy will be done," and those to whom God says, in the end, "Thy will be done." All that are in Hell, choose it. Without that self-choice there could be no Hell. No soul that seriously and constantly desires joy will ever miss it. Those who seek find. Those who knock it is opened."
― C.S. Lewis, The Great Divorce
"The choice of every lost soul can be expressed in the words "Better to reign in Hell than serve in Heaven."
― C.S. Lewis, The Great Divorce
"Thirst was made for water; inquiry for truth"
― C.S. Lewis, The Great Divorce
What will you do with this?
Ask and you shall receive, seek and you shall find. Now, what will you do with this truth? God is for you, but the question remains do you desire Him above all else, or do you worship at the alter of self above all else?
Thank you so much for your time and attention. I hope you have an amazing day, and God bless you and yours.

More from me:
🔴 Steemit: https://steemit.com/@infidel1258
🔴 Steemit # 2: https://steemit.com/@itisfinished
🔴 YouTube: https://www.youtube.com/channel/UCOoOxEybRJm_iK7EtL11YNw
🔴 Instagram: https://www.instagram.com/infidel1258/
🔴 Minds: https://www.minds.com/register?referrer=infidel1258
Referral Links:
▶️ Brave Browser: https://brave.com/dwa705
▶️ DrugWars: https://drugwars.io/i/infidel1258
▶️ Steem Monsters: https://steemmonsters.com?ref=infidel1258
▶️ Partiko: https://partiko.app/referral/infidel1258
▶️ Magic-Dice: https://magic-dice.com/?ref=infidel1258
▶️ CoinSquare: https://coinsquare.com/register?r=lbdcL
▶️ Coinbase: https://www.coinbase.com/join/59bbe24dd0e8a800f12e7b93