Testing the HuiQiBao Dragon Knight Lego
Thomas doesn't like Ninjago at all, but it is a popular series among kids, and thus, he decided to order a Dragon Knight Lego from China. Yet again, there is a mixture of brand names, but it seems to originally be a HuiQiBao Lego brand, but it could also be called a Happy Monkey brand. Who knows?
A Dragon Knight should cost around 4 USD (which is a nice price for the product), and it consists of around 115 pieces. It isn't hard to construct, meaning that people who are good with Lego from 6 years and up should be able to construct it without great trouble.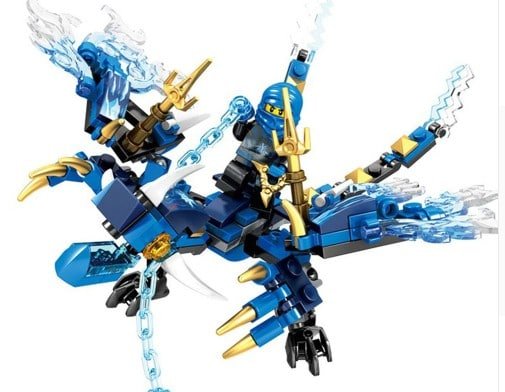 Lego Dragon Knight from HuiQiBao
Is the HuiQiBao Lego compatible with normal Lego?
Yes, the bricks are 100% compatible with your normal Lego bricks.
The quality of the Dragon Knight
The quality is nice and it looks really cool. People who and especially kids who like Lego and Ninjago, will for sure be really happy about this one. Thomas had some trouble with the pieces, and for that reason, somehow the bricks for both of the legs were ruined during the construction process, or at least one of them. The second might have been ruined during the playing process. This might have been due to clumsiness (again), or it might have to deal with the fact that this sort of Lego doesn't have the same quality as the normal Lego. But, if you take care and construct it carefully, you shouldn't have such trouble.
And to be honest, Thomas really likes the look of it. You can bend the legs, the tails can move, the head can be moved around, and it is a really nice looking construction, available in four different colors. The Lego knight coming with the Dragon is very nice as well.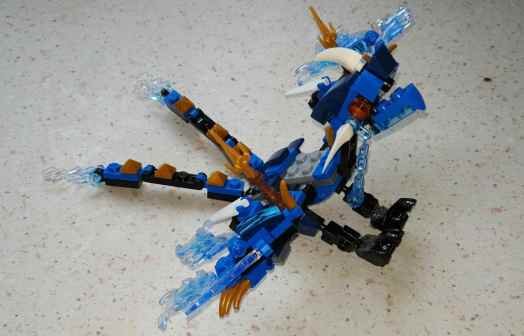 The Dragon Knight is really cool, even though it has been glued because of some accidents during the construction process.
As a result, this is a nice treat, and Thomas likes both the price and the final look of the Ninja Dragon Knight from HuiQiBao.
---
Posted from my blog with SteemPress : https://www.thethomasstories.com/testing-the-huiqibao-dragon-knight-lego/
---