Sometime back my friends from India visited us with their twins who are 3 years old. I can imagine it is so difficult to manage one child at that age and they have to manage two of them.
Let me give you some context now.
The Children behaved extremely cranky most of the time. They are adorable but at the same time extremely adamant and demanding of what they want. And their parents would give into their every single demand instantly. They say they want to be the perfect parents for both of them.
The kids are 3 and from the time they are born the couple have never gone out alone by themselves. Question is not about who will take care of them if they have to go just even for a simple dinner. They can easily do it, they have their parents who can for a couple of hours baby sit the kids. But they do not want to. They tell me we feel guilty to leave them alone at home and go out anywhere. From the time they are born they have not left them alone at all except for now that the kids go to a play group for 2 hours. But as soon as they come home then after that every single second they want to be lifted up or sit with them.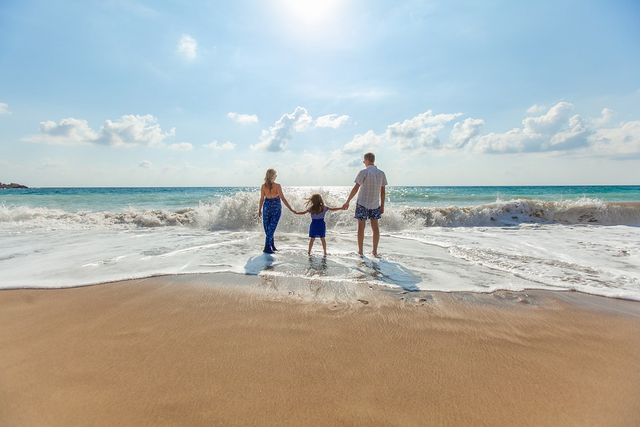 Source
In all of this I could see the frustration building up between the couple. There were times when I could see that they were not only physically exhausted but also mentally. Even to an extent I would see that if they would go for a bath or washroom the kids would start crying for them and then they would have to rush back to them.
The kids would not stay with anyone absolutely, they would all the time want their parents to be insight, and then there were times that for hours they do not want to get out of their lap.
I did not get much time to understand this behavior of theirs but what I could sum up was that they were extremely unsecured without their parent. For this behavior I will surely blame the parents for being over protective all the time and not giving them the space to be on their own.
Now they are so frustrated with the environment they have created that both of them are almost in tears when their kids behave like this.
I feel it is very important for parents to create that time for themselves also while bringing up their children. There is nothing wrong to have some time for yourselves. Our children mean the world to us but at the same time it is important to live individual lives also.
Now the kids have got the knack of getting their way out for every single thing by crying, and I am just afraid that if they do not change and as the kids grow up they will start doing this for every ting that they would want. I tried to make them understand, now let's see if they can bring some change or not.
Parenting is the most difficult task in the world, we can never know when things can go overboard or under. It is so important to create the balance with the Children.
Thank you for visiting my blog.

GIF Courtesy
@enginewitty
😍😍
My other blogs of Interest
---
---
Member of
---
| | |
| --- | --- |
| Supporting People Who Help Make The World A Better Place @ecoTrain | |
---