Children are looking for fish in small rivers
Halo selamat malam teman steemians yang baik,pada kesempatan yang sangat berbahagia ini saya akan membuat satu lagi postingan yaitu tentang anak-anak.Seperti yang kita ketahui anak merupakan salah satu amanah yang dititip oleh tuhan menjaga dan merawat dengan baik,akan tetapi tingkah laku anak-anak dalam sehari memang sangat aneh sekali.
Hello good evening good friends, on this very happy occasion I will make one more post, which is about children. As we know children are one of the mandates entrusted by God to take good care and care, but children's behavior -Children in a day are very strange indeed.
Seperti yang anda lihat dipost saya ini,anak-anak tersebut sedang mencari ikan disungai untuk dijadikan sebagai lahap sewaktu makan dirumah,melihat anak tersebut memang sangat lucu sekali,karena tersebut bermain kotor-kotoran sambil menangkap ikan disungai.
As you can see on my post, these children are looking for fish in the river to be used as food when eating at home, seeing the child is indeed very funny, because it plays dirty-dirt while catching fish in the river.
Kebanyakan anak-anak ditempat saya,memang sangat rajin melakukan pekerjaan yang sedemikian rupa,berikut ini ada beberapa foto yang saya abadikan ketika sedang mencari ikan disalah satu sungai.
Most of the children in my place are indeed very diligent in doing such work, here are some photos that I captured while looking for fish in one of the rivers.
---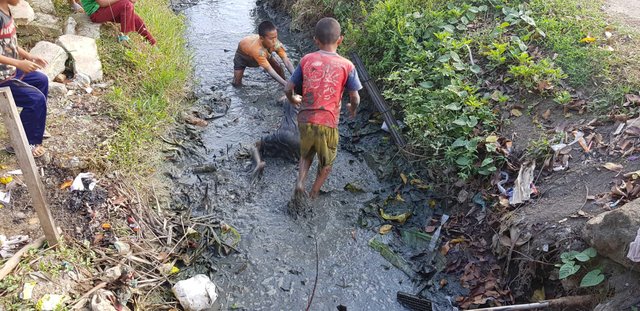 ---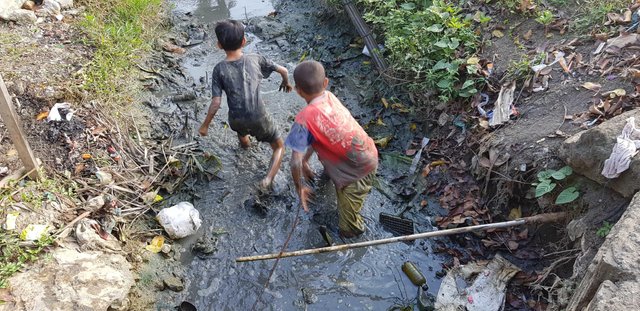 ---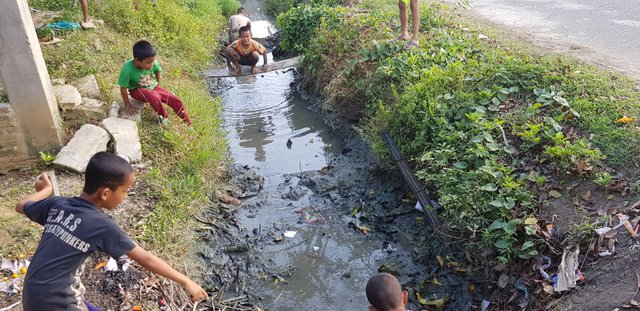 ---