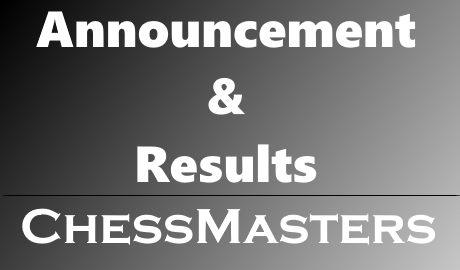 ---
---
ChessMasters/SteemSports Presenter: Yuriy Kosyanchuk - @stranger27.
---
Times and Location
---
Play Chess, Win, and Earn Rewards!
Sunday, December 18th
7:00 PM UTC
---
Tournament Preview
---
I (@stranger27) will be hosting the third rapid Steemian chess tournament where the top three winners will be rewarded Steem. This will take place on December 18th at 7:00 PM (UTC) on Lichess.org. This event will last about 2 hours and it will have a time control of 5+2. In order to play, all of the participants must register an account on Lichess.org and we'd prefer if you use your Steemit username.
---
Tournament Registration
---
At the moment, the link to join the chess tournament cannot be published until an hour before the tournament starts. This makes it difficult for Steemians who do not notice it. To solve this problem, I (@stranger27) would like to propose preliminary registration. All of the Steemians who want to participate in the fourth tourney can leave a comment saying what team they would like to play for (Chess Dragons or Steemy Chess). I (@stranger27) recommended you to join steemit.chat as the link to join the chess tournament will be posted there as well as on this blog. If there are less than four players who join the preliminary registration in the comments, the event will be postponed and it will be held next Sunday when there are more users willing to play.
---
Winners Rewards
---
The rewards for this chess tournament will come from this blog (70%).
---




First Place - 50%


Second Place - 30%


Third Place - 20%






---
The Results
---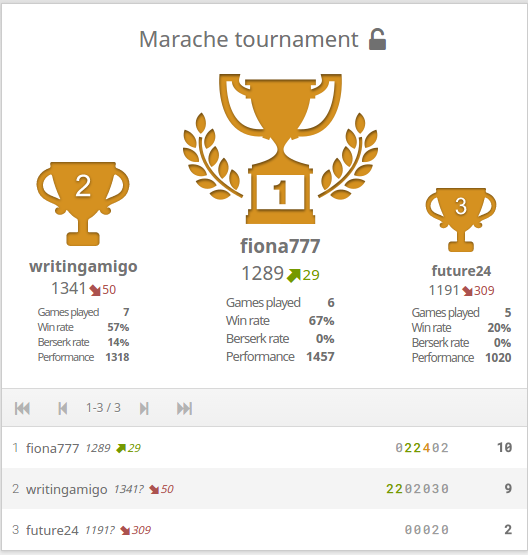 ---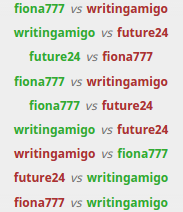 ---
@future24 was the only player to get a victory for the SteemyChess team while @fiona777 and @writingamigo gave their best effort and they helped make Chess Dragons win.
---
Chess Dragons Win!
---
This was the Chess Dragons second victory in a row and SteemyChess players obviously need to become more active to win future tournaments.
---
Proof of Payments
---
Those chess players who participated in the first Steemian chess tournament and win already received their rewards. The winners of the second and third tournaments are still waiting for their rewards.
---
---