Chess Puzzle of the Day (Aug 9, 2021) | Problema de ajedrez del día (9-Ago-2021)
♔♞♙ Chess Puzzle of the Day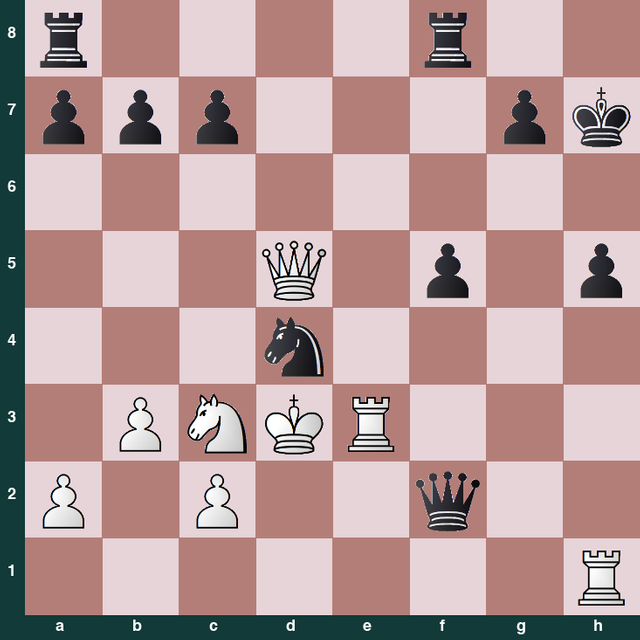 *** White to play and win ***
An extreme and rather unpleasant moment of the game to play, with those kings really in danger, unless you love risk and fireworks. You simply have to play very sharp to survive and prove that the previous attempts were worth it. Well, in the middle of this mess, White is objectively able to come out ahead. Can you see the winning continuation?
Do you want to exercise your tactical skills a little? Then solve this chess puzzle. Indicate the correct move and a full continuation. If you want, you can point out the tactical motives and other patterns present.
I also want to invite you to participate in the many chess tournaments on lichess.org. If you play chess online, join in! Free registration.
More information about this series of posts.
---
♔♞♙ Problema de ajedrez del día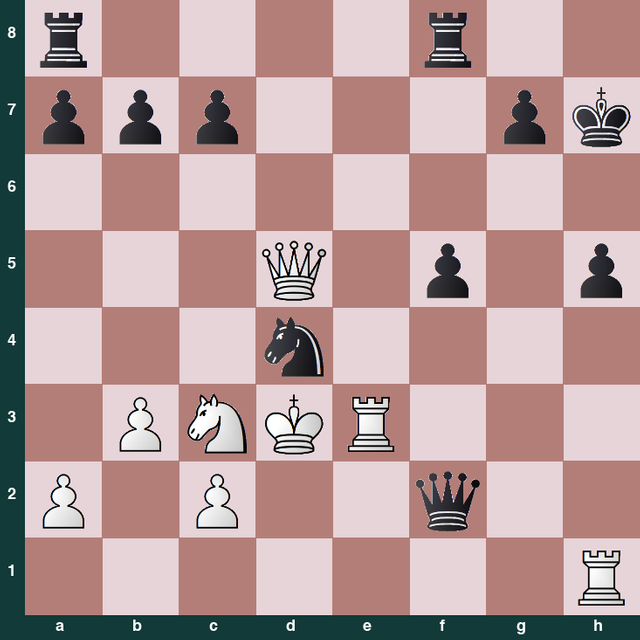 *** Juegan blancas y ganan ***
Una momento de la partida extremo y bastante desagradable de jugar, con esos reyes realmente en peligro, a menos que te encante el riesgo y los fuegos artificiales. Hay que simplemente jugar muy agudo para sobrevivir y demostrar que los previos intentos valieron la pena. Pues bien, en medio de este embrollo, las blancas son objetivamente capaces de salir adelante. ¿Puedes ver la continuación ganadora?
¿Quieres ejercitar un poco tus habilidades tácticas? Entonces, ¡resuelve este problema de ajedrez! Señala la jugada correcta y una completa continuación. Si lo deseas, puedes señalar los motivos tácticos y demás patrones presentes.
También quiero invitarte a participar en los diferentes torneos de ajedrez en lichess.org. Si juegas ajedrez en línea, ¡anímate a participar! Inscripción gratuita.
Más información sobre esta series de posts.