The world first P2P based Decentralized Chemistry and Pyrotechnics multilanguage Services on ZeroNet
Decentralized P2P based Amateur Chemistry and Pyrotechnics Forum,Chemistry and Pyrotechnics Video Sharing service,Chemistry and Pyrotechnics File Share,Decentralized Chemistry and Pyrotechnics Zite Index.The world's first decentralized P2P based central serverless free amateur multilanguage pyrotechnics services,where sites are served by visitors. No hosting costs,no single point of failure.This service is made for those people, who making home their own fireworks. 
We need to download first the ZeroNet client to access the services.
Using TOR ALWAYS mode we can protect our anonymity.And this mode nobody can track back the users and the website administrators.And nobody know what your currently watching! The are no central servers! The users download from each other the sites (zites) and the files.Only the site owner can censor the usrers. The system are resistence for all gowerment censorship. After this we can visite the sites (zites) anonymous way. 
C&P Forum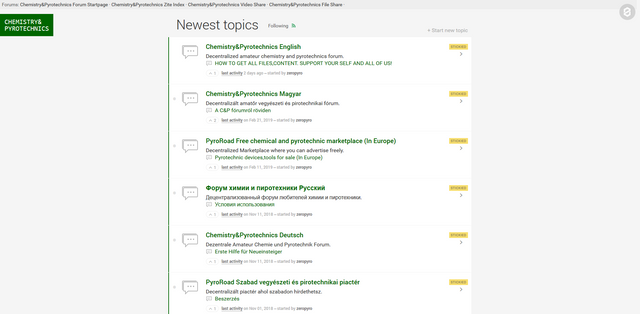 C&P Video Share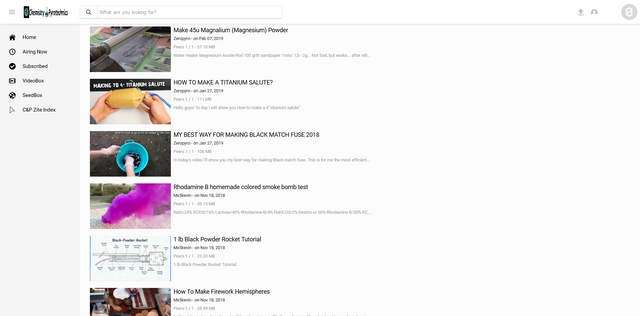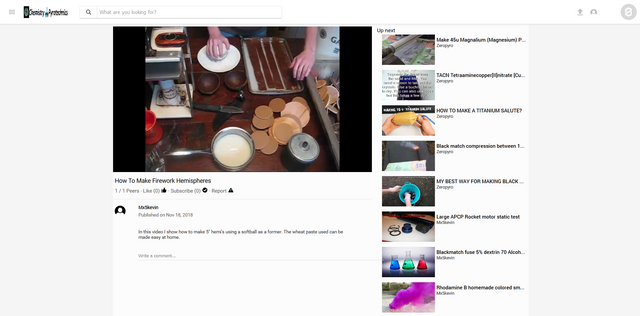 C&P File Share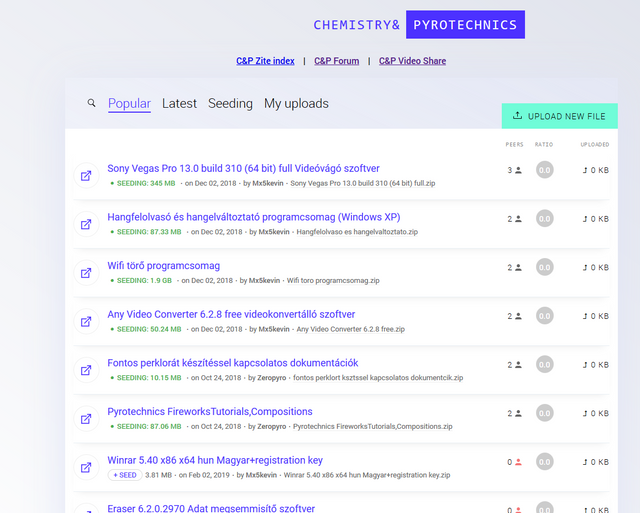 C&P Zite Index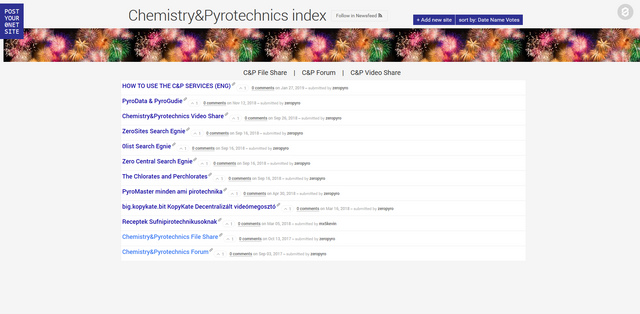 More about the services: 
C&P Video Share, C&P File Share sevice: The C&P Video Sharing service looks like YouTube.Its a YouTube alternative for the amateur pyrotechnics and chemistry community where you can share yor work without censors and third party people.If you do this you must run the ZeroNet client at system startap.And you must Use TOR Always mode to do this anonymous way. Your content will be guarantated available as untill your seed your content,or your delete it.If sombody downloaded your content, its will online if your turn off your PC becuse the downloader are seed your content. 
C&P Zite index: Here you can index your own ZeroNet sites.This zites nobody can censor,and nobody can track you back with Tor Always mode.This is absolute free from all third party people.All visitors are seed your site.So its will be online if your turn on your PC.The are only the site owner and the visitors. The Chemisty and Pyrotechnics Forum: If in your conuntry does not have a amateur pyrotechnics community here you can create one.Safe and easy way,the platform have Hungarian,German,Russian selection but the default language was English. 
ZeroNet contains many another pyrotechnics zites and tutorials.If you a hobby are a amateur pyrotechnican.And you want share your work without third party services easy way,you must try ZeroNet.
This services are seeding many user 24/7,so they never stop and the services never goes offline.