Primix cheesecake , not bad , I add mango florets as deco!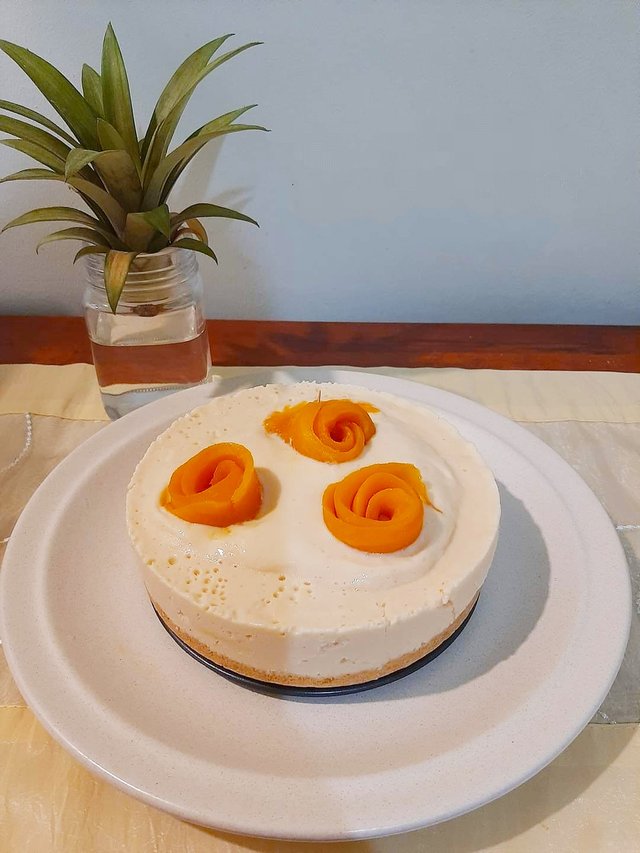 How are you all I hope you are very well Welcome to my new post You can see in my post today,
how I made a very amazing cheesecake and while making one I took all the pictures that are why you are in all ,
the pictures step-by-step You can see how I made it and I will definitely tell you the complete recipe.
I hope you all understand but as always I will try to tell you more about how I spent my whole day.
I hope you all like my post. And I will start my post here without further ado, but one thing I want to tell you is that,
if you haven't seen your previous posts, you can come and see. I have posted some great food recipes,
that I posted yesterday. It's not yours. If you have seen, you can come and see.
So first let me tell you how I spent the morning so I woke up very early and after waking up.
I made breakfast for everyone in the family and after making breakfast served everyone and then everyone ,
left their chores and me and my little ones Sister went to the hospital I told you in my post yesterday,
that there is a member of our household who is very sick so he is in the hospital we went there,
and stayed there for a long time then came and went to the supermarket and bought the necessary things.
We have a lot of small children now. Our little ones came to our house with our relatives,
so I made a cake for them today. My little sister helped me a lot in making cake.
So I gave you first all the pictures in which you can see which one I did later and then later.
I will tell you which ingredients guru you need then you can understand the process of making these cake easily.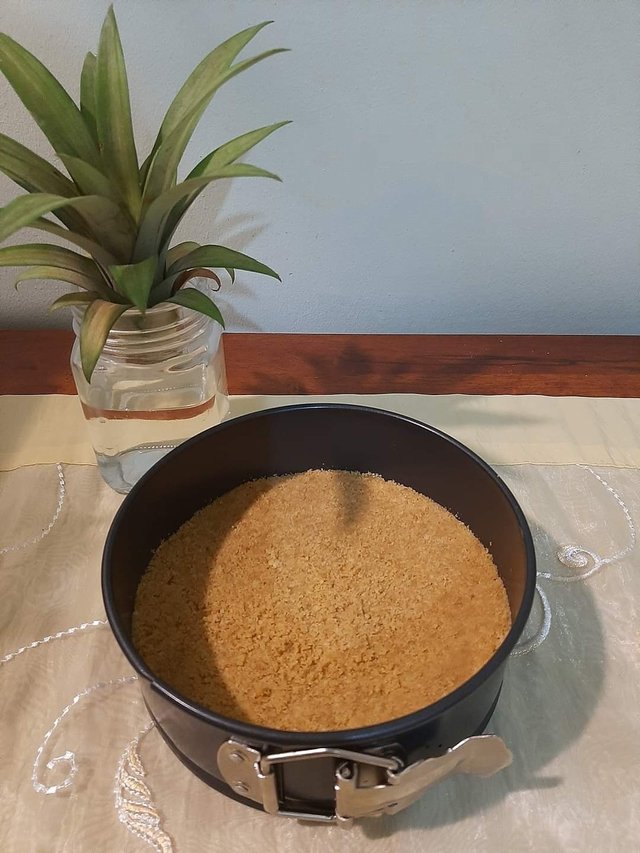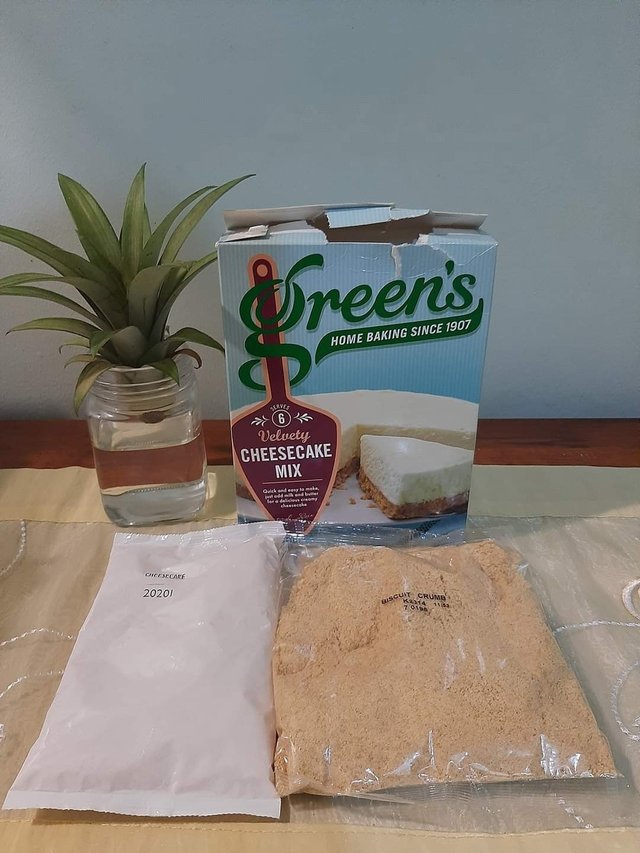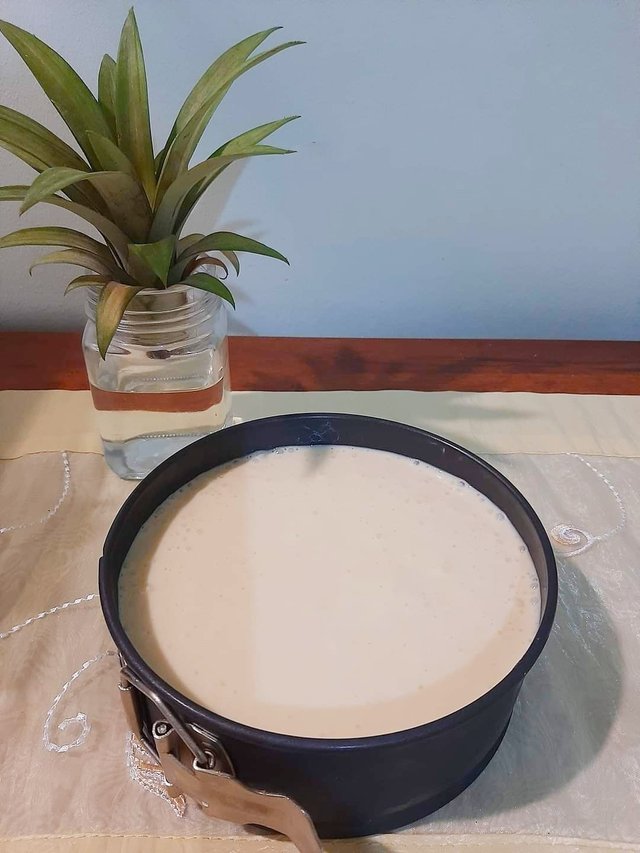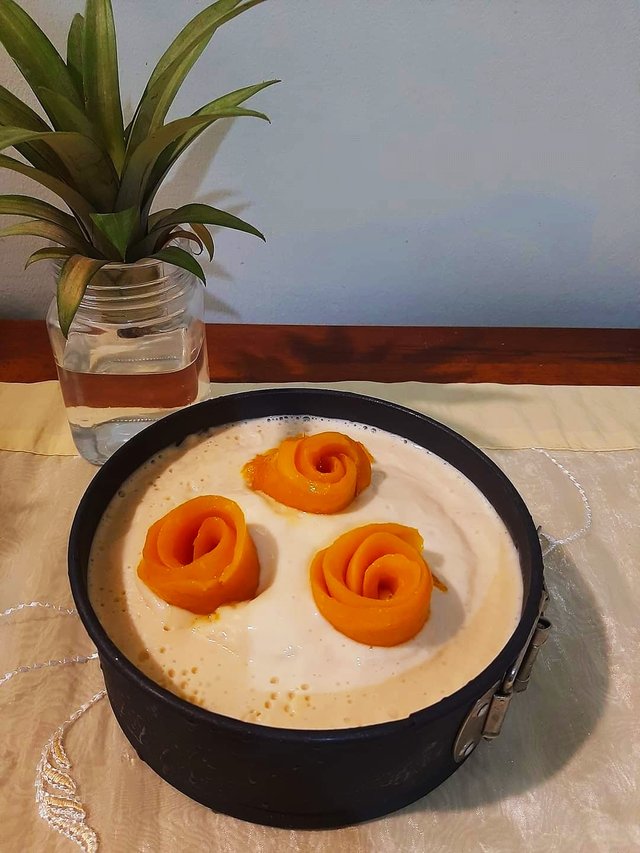 1 and 1/2 cups (150g) graham cracker crumbs (about 10 full sheet graham crackers)
5 Tablespoons (70g) unsalted butter, melted
1/4 cup (50g) granulated sugar
Cheesecake
four 8-ounce blocks (904g) full-fat cream cheese, softened to room temperature
1 cup (200g) granulated sugar
1 cup (240g) full-fat sour cream, at room temperature
1 teaspoon pure vanilla extract
2 teaspoons fresh lemon juice (optional, but recommended)
3 large eggs, at room temperature
topping suggestions: salted caramel, lemon curd, strawberry topping, chocolate ganache, red wine chocolate ganache, fresh fruit, whipped cream, or raspberry sauce (recipe in notes)
Instructions
Adjust the oven rack to the lower-middle position and preheat oven to 350°F (177°C).
So if you haven't seen my ancestor then you can come and see and I tried to tell you the complete recipe,
and I showed you in the picture how to make it I showed you step-by-step then if you still,
don't understand then let me know in the comments You can and let me know any of your comments,
in the comments and and I'm very tired so I'm not enlarging my post today. I mean very shortcut.
I tried to tell you all the things. I hope you understand.
I will see you again in today's post. Post Thanks a lot to everyone for reading my post.