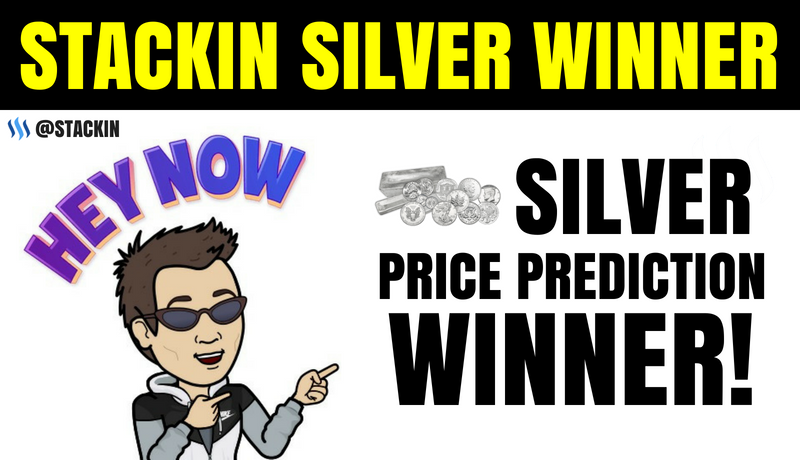 "Having small goals will result in small success, always think big." ~ Charles Fuchs.
WHAT'S UP STACKERS!
Let's start the weekend with a bang and giveaway 5 SBD!
These "STACKIN Prediction Contests" are done a few times a week and if you want to participate in them, all you have to do is follow @STACKIN to get updates. 😉
Also I want to remind everyone if you want to get to know me more on a personal level, you can follow me on Facebook, Instagram, Twitter and other social media outlets.
The Social Media Links Are Below. 💁🏼‍♂️
Staying connected is a good way to build a solid relationship. You just never know that one of these days we all can meet up at a "Crypto Event" and I'll buy you some drinks! 🤩
With that out of the way, let see who won....
Who won the STACKIN' Silver Contest? The price of Silver at 11:00 A.M. was $16.165! Congratulations to @cobran who had a guess of $16.12! 
YOU JUST WON 5 SBD @COBRAN! Be sure to checkout your steemit wallet and your 5 SBD should be there. 🎉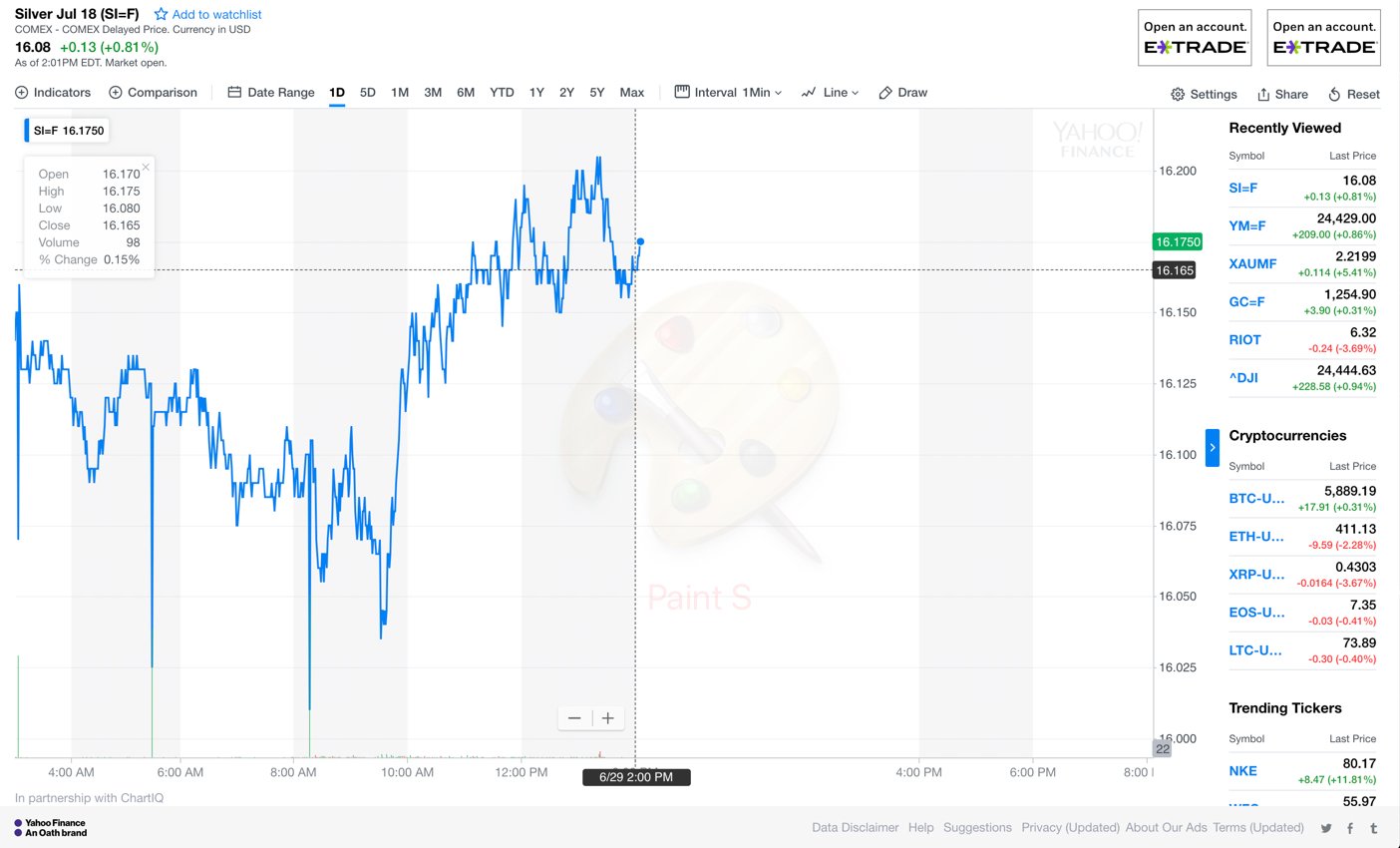 More contests coming this week.... Just be sure to follow @stackin and keep your eye out for my new Contest this weekend! 📆
If you have some great "Contest Ideas", be sure to leave a comment in the spot below and share your ideas... Making Steemit "Fun" is one of my goals!
Keep On STACKIN! 💞

P.S. For those who's interested in following my "Content" and "Daily" Posts... you can just follow me @stackin to get my updates.
*Stay Tuned for my weekly "STACKIN Steem Contests" where I've givin' out $1,000's of Steem, SBD, and Merchandise to fellow Steemians!
---



---