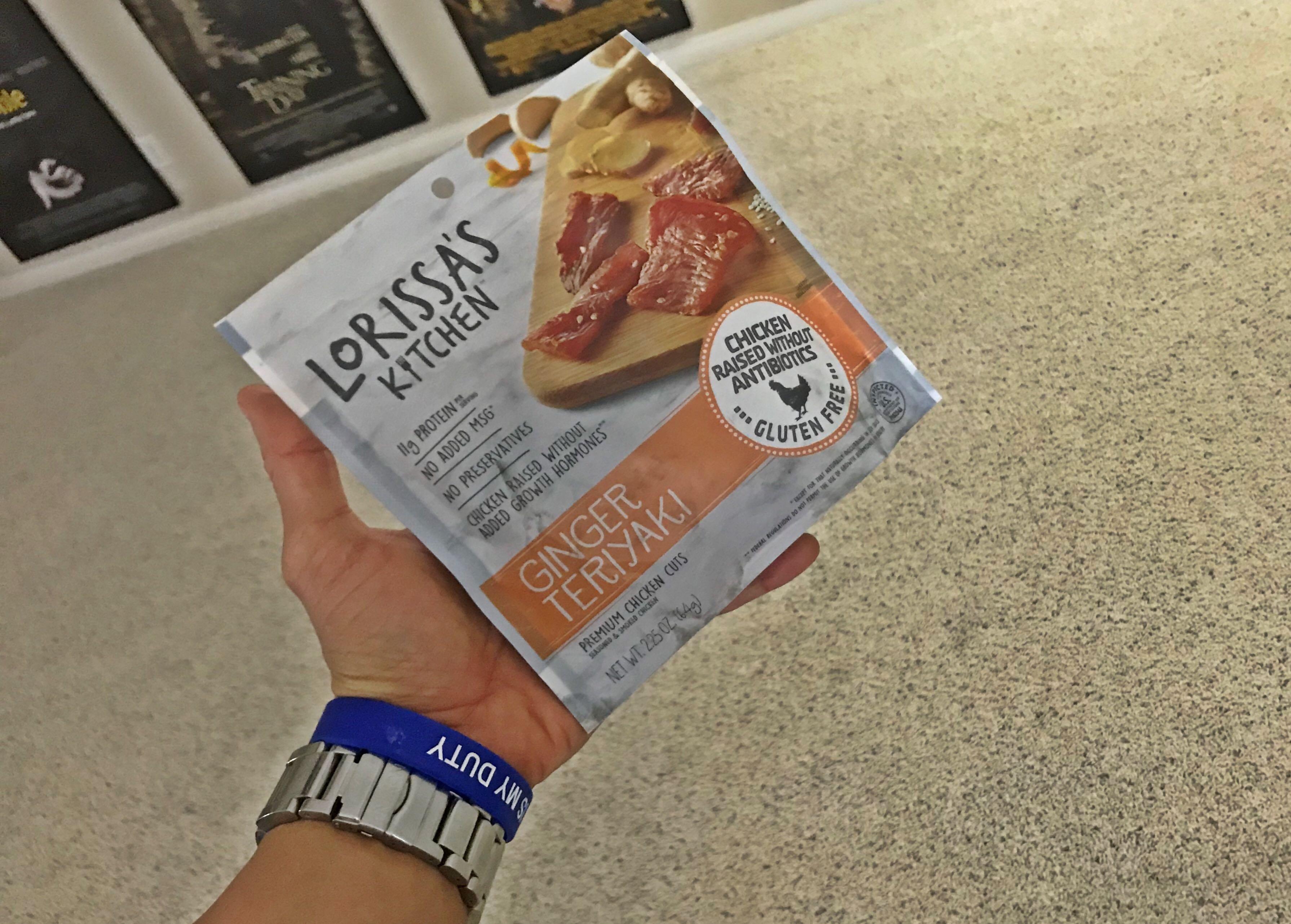 HEY STACKERS!
It's one of those long typical nights in Las Vegas (12:45 A.M.) and I got some major insomnia and hunger pains watching the crypto charts... it's been rising all day! 🙇🏼‍♂️
I was thinking about just putting on a Netflix movie and going to McDonald's but then realized, I worked out earlier today and if I stuffed my face now... all that working out was for nothing.
Such a tuff decision! JK 🤣
I then remembered I bought a few healthy snacks alternatives a week ago just in case for those "hunger moments". I'm glad I prepared myself haha
So check out what I bought, some natural chicken Jerky without all the crappy chemicals, preservatives, and growth hormones. 🐓
The Lorissa's Kitchen brand is legit and it tastes better than beef jerky. 🐄
The only downside is the price... it's freaking $5.99 for this small ass package! I could of got 6 McChickens sandwiches for that price at McDonald's 🍔 haha.
It's so crazy that healthy products are 10x more expensive than shitty unhealthy stuff in America.
Maybe it's just propaganda to get more people sick so that Big Pharm can make billions a year selling prescriptions drugs to us. Who the hell knows!
Well anyways, if you see this product at a store near ya, grab a pack... it's well worth it! 💯
Keep On STACKIN! 💞
~ Charles Fuchs
For those who's interested in following my "Content" and "Daily" Posts... you can just follow me @stackin to get my updates.
Posted using Partiko iOS