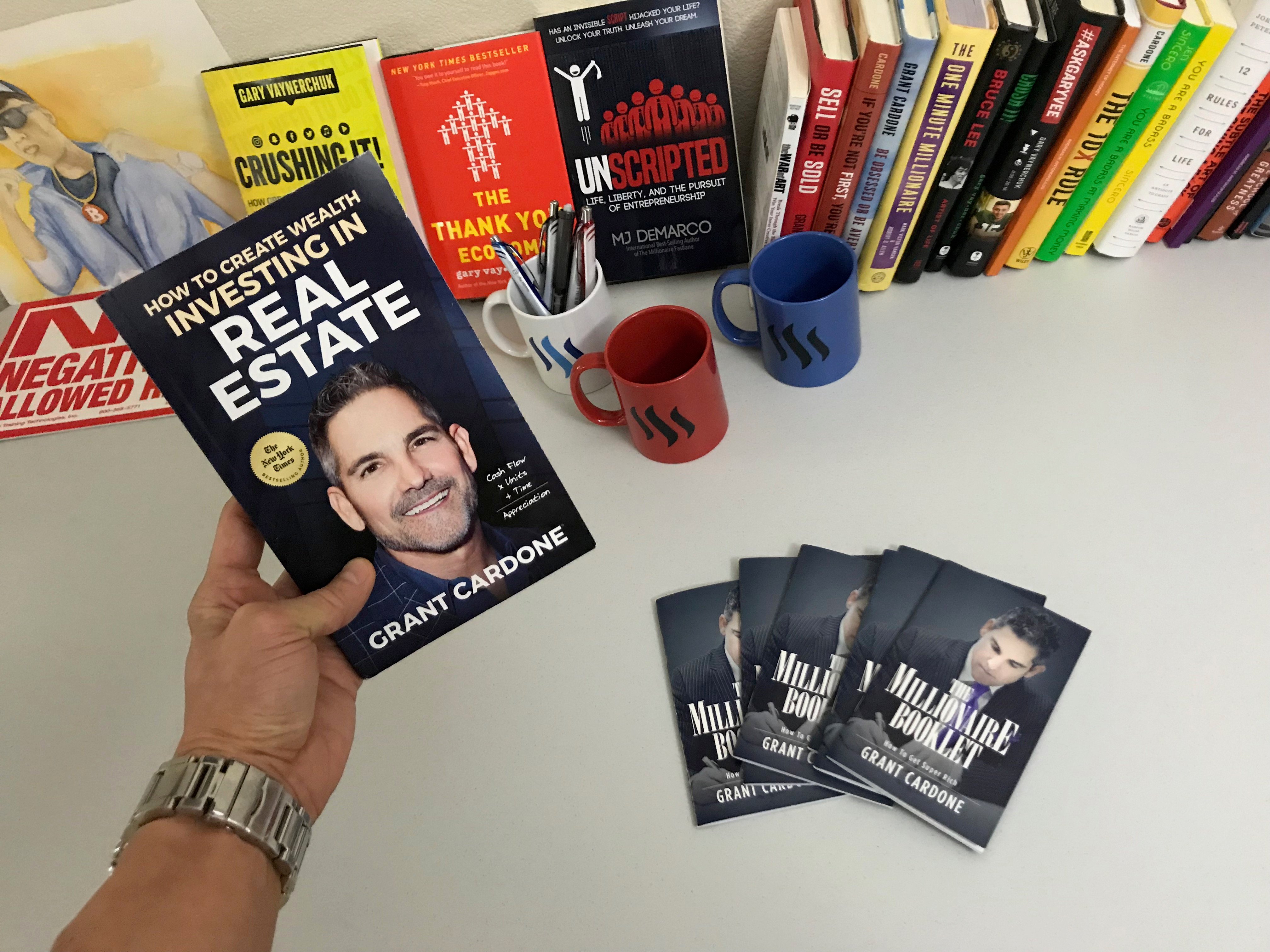 "Play the game or sit on the sidelines and watch." ~ Charles Fuchs.
WHAT'S UP STACKERS!
Check it out, a new book called "How To Create Wealth Investing In Real Estate" by @grantcardone. This is a must read for every Entrepreneur. 📚
You guys know me, I'm an open book and I always keep my options open when I see new opportunities to expand my knowledge on Investing. 👨🏼‍🏫
To many people are closed minded these days and when opportunity arrises, most will fail because they are not prepared.
You must prepare yourself first and when that opportunity comes along, you are ready to take action and win!
The current state of Real Estate has reached bubble status once again just like it did in 2007. My current prediction is that we will see another huge collapse in the real estate market in a few years. 
So what am I doing to prepare myself? 🤷🏼‍♂️
I've been preparing myself and getting educated right now so when the market collapses again, I will be ready to pick up a few properties (pennies on the dollar). 
In other words, CHEAP!
If you want to learn the basics of Investing in Real Estate, this book is for you. It's great for beginners who have no idea how to get started. 
There is a good deal right now as you can get this book for free... however, you still have to pay for shipping and handling which comes around $7.95. What a Deal! 💸
So there you have it, another recommendation from your boy @stackin! Why do I always offer information like this to people who follow me?
... It's because I want all you guys to start WINNING in this "crazy" game that we all play in, called life!
Keep On STACKIN! 💞

P.S. For those who's interested in following my "Content" and "Daily" Posts... you can just follow me @stackin to get my updates.
---








---