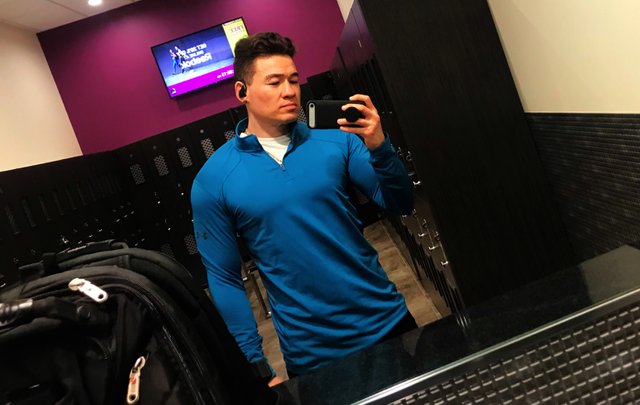 Damn, the last time I worked out was like 10+ days ago... I snapped up my shoulders and back once again last week. 🤕
I need to stop injuring myself. SHESHHHHH! 😂
Anyways, if you haven't noticed... I've not been posting much due to all the "Steem and Tron" Drama recently.
However, I'm staying real active by reading and keeping myself informed on what is going on... especially with all the huge fights we have on twitter.
If you are not following me on Twitter, you can if you want.
I've never seen how powerful the Steem community is until now... When I see the peeps defend our blockchain from a hostile takeover, it makes me proud to be a Steemian. 🥳️
There is a lot of uncertainty right now where Steem is heading but stay strong my fellow STACKERS... the battle has just begun and the community really needs you now more than ever. 💯
Keep on STACKIN! 😎
~ Charles Fuchs
For those who's interested in following my "Content" and "Daily" Posts... you can just follow me @stackin to get my updates.
You Can Follow Me Here:
➡️ UpTrennd: https://uptrennd.stackin.co
➡️ Facebook: https://facebook.stackin.co
➡️ Twitter: https://twitter.stackin.co
➡️ Instagram: https://instagram.stackin.co
➡️ Steem: https://steem.stackin.co
---
PI NETWORK: Pi is a new digital currency you can mine on your mobile phone for free without draining the battery or using data. Use The Referral Code: ( stackin ) to be on my personal team.
---
Crypto.com: Get The World's First ELITE Cryptocurrency MCO Debit Card and we both get $50! NOTE: You must stake 50 MCO to get the $50 + 2% cashback on all purchases. Must use Ref code: ( mqanqykcym )
---