Celebrity Foundations on the #STEEM Blockchain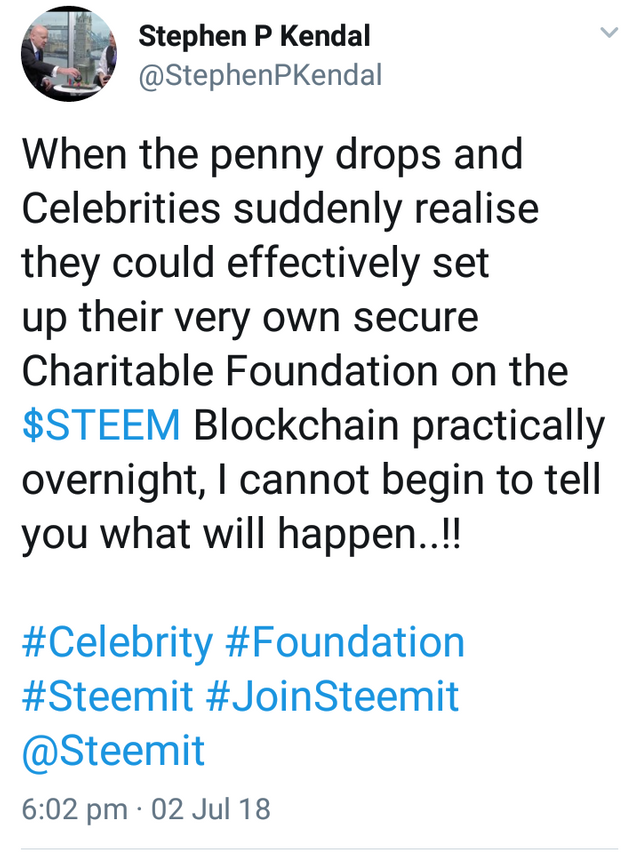 Tweet - Celebrity Foundations
Before I forget, I just wanted to quickly share a tweet with you that I have just posted.
It is something that accompanies the recent Blog I have just shared with you regarding my application for Dragons' Den.
For those that have missed the tweet, this is what I have said....
When the penny drops and Celebrities suddenly realise they could effectively set up their very own secure Charitable Foundation on the $STEEM Blockchain practically overnight, I cannot begin to tell you what will happen..!!
https://twitter.com/StephenPKendal/status/1013830349972008960
Thanks for reading.
Stephen