The School Where Children Sit On Stones To Learn. Please Let's help These Kids With Some Desks.
About two weeks ago, I talked to @rankyb who was introduced to me to learn more about Steemit by @joyce-okpobo. Then they told me about a school in Nasarawa where the children sit on stones and on the floor to learn. It was a pitiful tale to hear so I decided to go check out things for myself.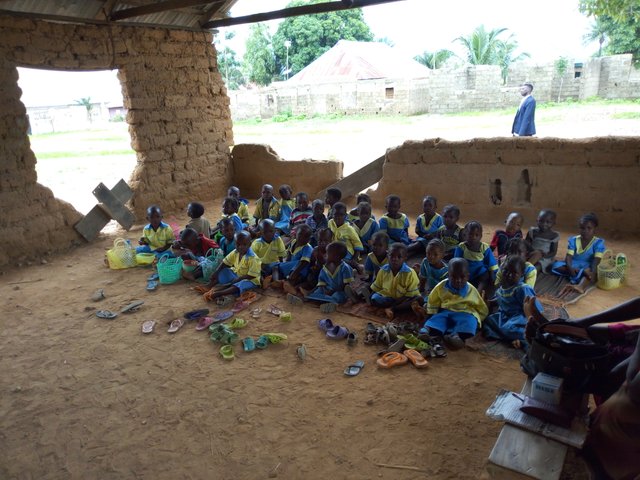 This is a government primary school in Akun development Area, Nasarawa state. They have a school population of 326 pupils and 38 teachers but have been abandoned for years now by the government.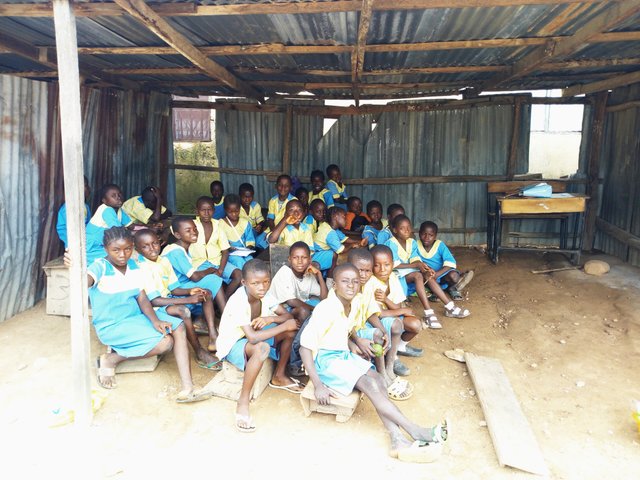 With no classrooms, no chairs, the classroom floor is not floored. The children sit happily in this conditions to learn everyday.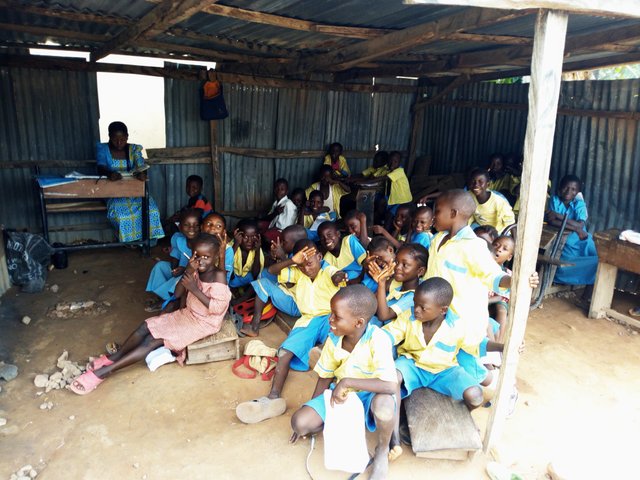 Now imagine what happens when it rains, they all gathered together in this classroom and squeeze themselves to get away from the rain. Those who are lucky to get to the center of the room have a better tale than those who can only secure space close to the door and windows as the rain beats on them like forever.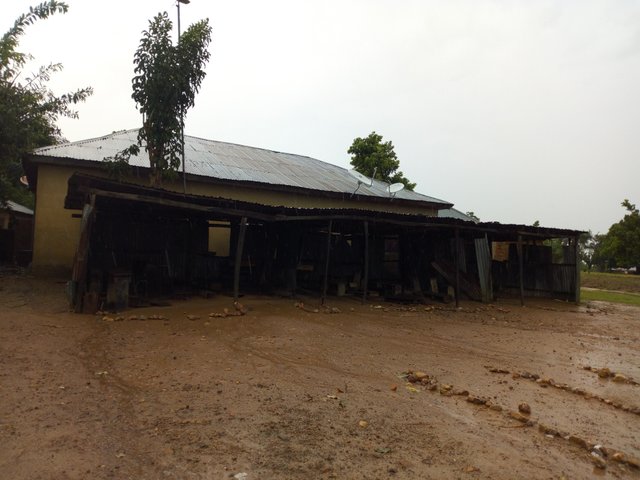 When I saw this condition, I couldn't pass them by. I know what it means to learn in unfavourable conditions like slaves, so I started a plan to make some 3-in-1 desks for the school. Since I joined Steemit in January, I have tried in my little way to support the needy through many projects I have supported. I have never asked for help because they are mostly little projects I can afford, but this is different and will involve a larger amount of funds which I alone cannot afford at the moment.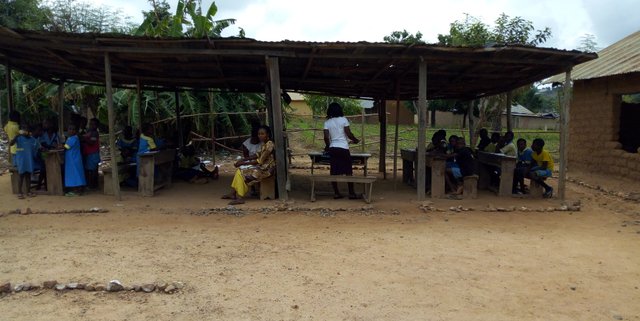 The Plan
Donate 50-100 desks to the school.

Floor the classrooms with cement to keep away the dust

Use ply wood or zinc round the classes and to partition the classrooms

Put Blocks round the classes to keep away rain water from flooding the classes when it rains.
Appeal
This is a special appeal to everyone in the community to contribute towards helping this kids and the kids to come to have at least a meaningful learning environment.
How can you help?
I have done some survey and came up with something around 500 - 800 Steem to give this school the least support we can give them.
You can support by donation of Steem/Sbd.

if you do not have Steem/sbd, you can take te images from this post and make your own post as a support for this project. Then send in the payout from that post to us for this project.

If you are a professional (carpenter, engineers etc)and live around Nasarawa state in Nigeria, you can offer your professional services to us and reduce the cost of hiring professionals outside.
I am not much of an organized charity person, I believe in seeing a need for help and offering an helping hand. So I won't wait to form some Charity organization before I can help this children. I appeal to everyone in the community for support to give this children a helping hand.
Everything I earn on Steemit in the next two weeks will go towards getting seats for those children and if after two weeks nothing significant is achieve, I'll extend to the next two weeks until something significant is achieve. I'll also appreciate every support received towards this project.
I believe we can change the world, one help at a time.
In @papa-pepper's voice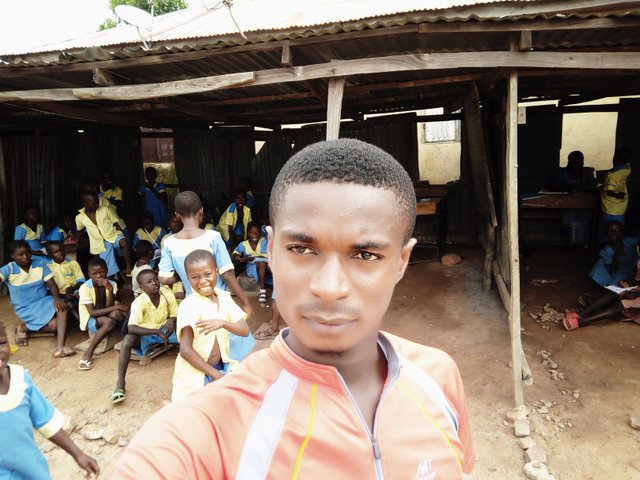 proof of a school where children sit on stones and sand to learn.
Thank you.