Charitable deeds, let's crowd-fund for kids in Bangladesh, fruits and snacks every week, nr. 74
All liquid SBD from this post will still go to the @SchoolForSDG4 project but the STEEM power will stay in my (@lindahas) account.
I am overwhelmed at the moment. I realized a couple of days ago that there are so many things that I have to do that it is making me want to just sit down and look at the wall until everything passes me by. I must get a drivers license until March/April. I have to find out the permits and plans for a wall in my apartment that I need to destroy. I need to figure out the tax in Latvia. For crypto. And I have to find enough money to go to Egypt and research all the information I need to write my book. Oh, and then there is the bathroom that needs finishing and the person making it that could have a job offer that requires travelling. That would leave me without a bathroom/toilet while I am in my new apartment. Wouldn't that be a great joke?
My tummy aches. I spent today sleeping and pouring my emotions out on Jonas' shoulders. I shed a tear and fell asleep on his sofa. Times like these are when all my petty resentment towards him is washed away by gratefulness. We have been good with each other lately but I still carry a stone under my breast against him. He does, too. He tends to be a bit harsh these days and I understand it. It is a defence mechanism I, myself, possess.
I am glad that we are not a couple anymore but I hope that after healing we can still be good with each other. Friends even.
Here is a recent post from @SchoolForSDG4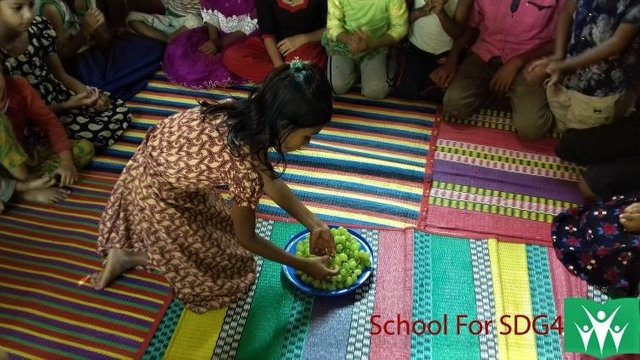 The new school year will start on the 5th of January and the school will be educating fifty children in total. The new school book allocation for kids took place on the 3rd of January. You will see some new faces in the classroom as there have been new additions to the studies. You might miss a couple of faces as some students did leave the school to advance their education further elsewhere. Al-Amin, Ahadul and some other kids haven't yet been admitted to another school but I hope the future will bring a change to that.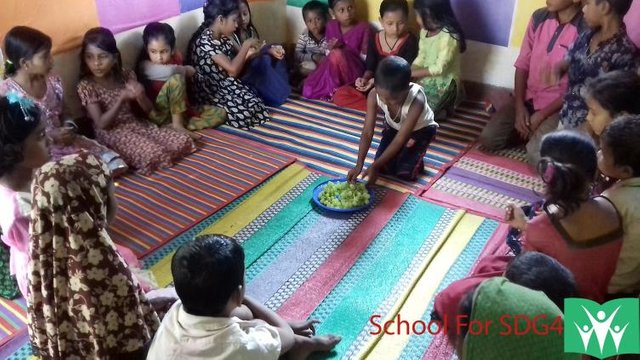 Some great news are to be shared with you guys. About donations. @SchoolForSDG4 received amazing donations of 32.689 STEEM from @siamcat (for backpack purposes) and 29 SBD from @adollaraday this week. That means that we are so much closer to the little ones having new and appropriate school bags that will help them carry all the knowledge that their schoolbooks contain.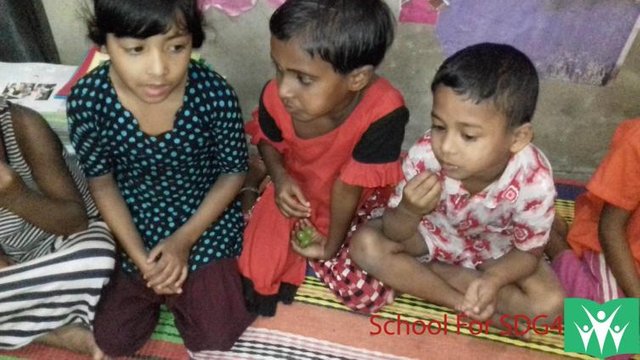 Did you know that @SchoolForSDG4 is almost three years old? Their birthday is on the same month that mine, which is April. I can not wait to see what kind of event Mohammed (@Azizbd) is going to make out of it but I bet that it will be fun and amazing for all parties involved. Last year I did not get to join the live celebration but this year I will make sure to try and participate!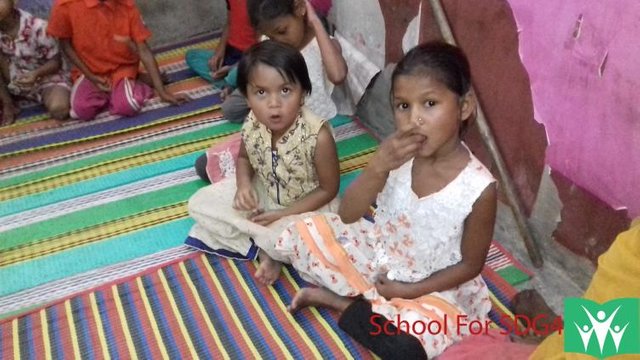 As for the fruit this week, for the Fruit snack program, it was all grapes! I love these, especially when the seeds are not there. As we missed the last week's fruit program, I am extra happy to see the pictures of this week. And along with them, all the little ones that have just joined the school. What a way to celebrate a new school year!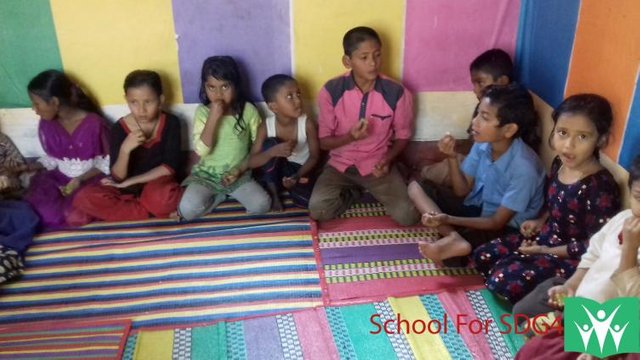 ---
All the pictures are recent and provided by @azizbd. Any questions about the project can be resolved with him. He will even get up at 4 AM just to talk to somebody about ideas. Here is a link to his steemit chat: https://steemit.chat/direct/azizbd
If you would like to contribute by making a post, you can contact Mohammed (@azizbd) and he will provide pictures for you. Anyone spreading the word is welcome. The income from the post can be sent to @schoolforsdg4. If you think you deserve Steem for your hard work making a post, keep a bit from the payout. Even a small donation from your posts means a lot to those kids.
If you have any Steem to spare, donations are welcome. @SchoolForSDG4 is where you want to send them.
If you can't spare any Steem, because I know everybody has their lives to live and expenses need to be covered, a simple upvote is very much appreciated, a resteem is encouraged. :)
Not all funds from this post will go into the school account. The SP will stay on my account so if you want to leave the maximum impact possible, head over to @SchoolForSDG4.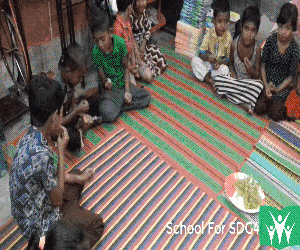 Wishing you an amazing day! Today, tomorrow, and forever.
Linda