We were going to start our 2nd term exam on 1st August 2019. Kids are so serious about the study for last time. We got some good news from our UK friend that some of her colleagues from Phoenix school, the UK willing to visit us.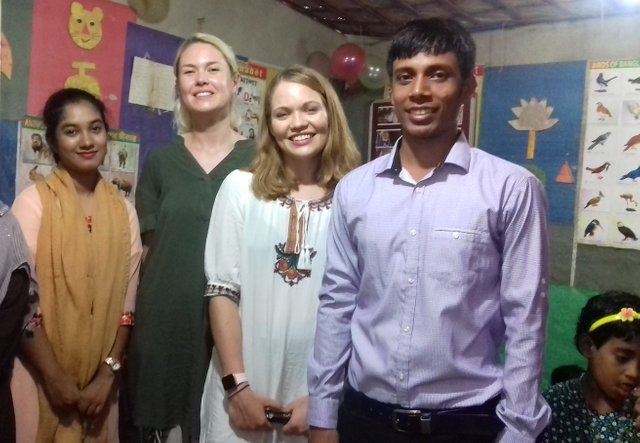 Finally, they made the schedule to visit on 30th July 2019.
Emily Hughes led the visit to @SchoolForSDG4. She is a primary teacher at Phoenix school. She is visiting Bangladesh to work with their other branch in our city. The school is going to start in September 2019. The school will help autistic children in our city to get an institution for their social and educational development.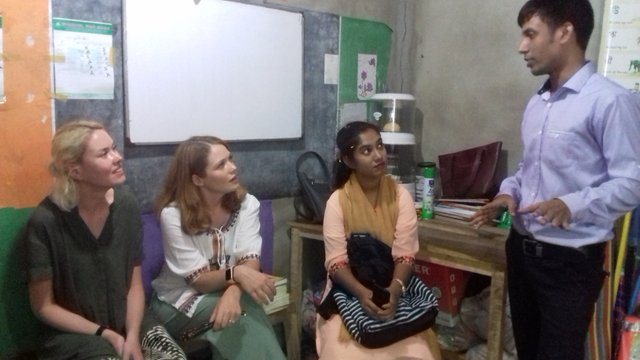 I was introducing them about @SchoolForSDG4 and how @Steemit is helping through blockchain technology to fund the children. Emily was so happy to know that we have a lot of supporters around the globe and she also wished to check our blog on steemit. I sent her school's steemit blog and also the @fundition fundraising page.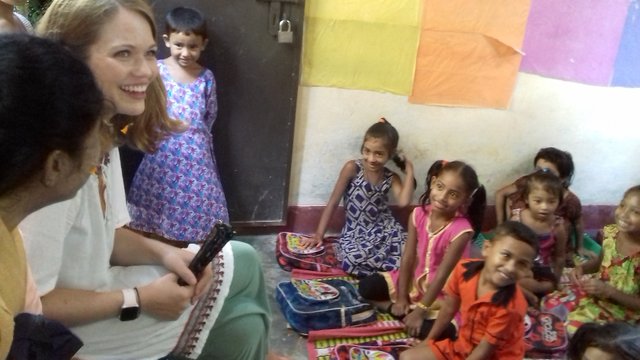 They spent quality time with the slum children and our children presented several rhymes to the guests. They were also happy to visitors.
I am so glad that I am at least not alone and some people really try to realize what I am trying to say and trying to do. Education is something we can't achieve overnight and we should not give up without a strong try. I tried by myself and I am sure at least a few youths ( You are never too old to make a difference) will come forward to help their community people and they may be encouraged by my work.
There are more ways to help my project too. If you are an investor and would like to earn for your support, Please Send me a DM on discord #azizbd2850 . Please check our the delegators benefits from @SocialBot. I am trying to make sure the supporters have nearly zero opportunity cost but here you can fund my projects through @SocialBot. You can earn 17.8 % APR from @SocialBot from now.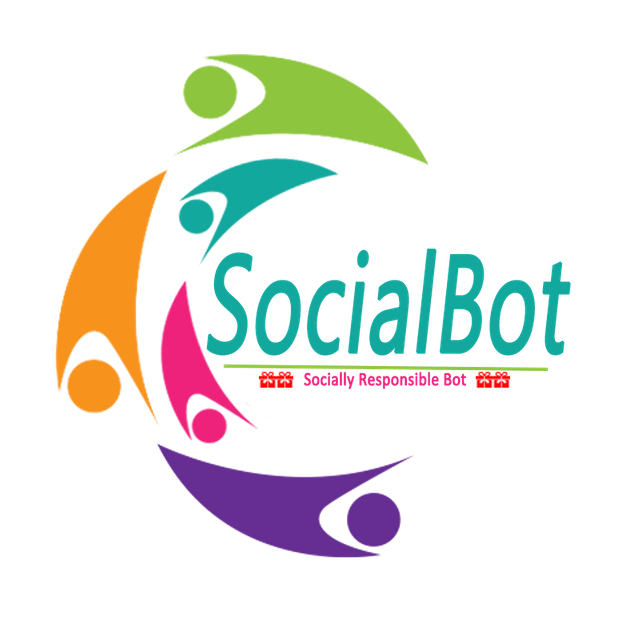 1000SP, 2000SP, 3000SP, 5000SP, 10000 SP.
N.B: By upvoting this post you are supporting me @Azizbd personally, not my charity @SchoolForSDG4
Please contact me @Azizbd for any information https://steem.chat/direct/azizbd .
---
Adsactly is a Autonomous Decentralized Society Acting Cooperatively to Leverage You.
|| Discord ||